Introducing the 2017 Reina del Carnaval contestants
Friday, February 10th, 2017
The fourth annual Reina del Carnaval Pageant is set to take place on Saturday, February 18th .The San Pedro Carnaval Committee, along with Flora Ancona's Carnaval Group is proud to introduce the five lovely contestants for this year's event. Vying for the crown are 40-year-old Vicky Marin, 38-year-old Mary Magaña, 48-year-old Arabella Hernandez, 37-year-old Anna Young, and 50-year-old Audrey Moya.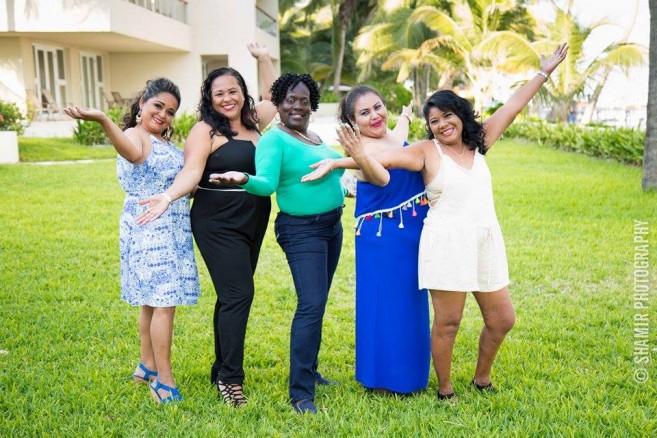 The pageant is scheduled for 8PM at the Angel Nuñez Auditorium. Organized by Ancona's Carnaval Group, the event also serves as a fundraiser for their comparsas costumes and other expenses as they prepare to take part in San Pedro's annual carnaval, slated for Friday, February 24th. The pageant will start with an opening dance, followed by talent performance, swimsuit, evening gown and even a question and answer session.
The San Pedro Sun had the opportunity to catch up with the aspiring contestants who told us a bit about themselves.
Vicky Marin is originally from the Corozal District, but has been living on the island for many years. She loves the island festivities and believes that joining the pageant is another way to keep the Carnaval tradition alive.
Mary Magaña, is originally from San Pedro Town and she is excited to participate. She feels confident about delivering a good performance in the pageant. "May the best win and long live the tradition," said Magaña.
For the second time, since the pageant debut, Arabella Hernandez is taking up the challenge hoping to win the coveted title. She is originally from the Orange Walk District and has been living on the island for 35 years. She says she loves the Carnival Season in San Pedro and the idea that by participating they can also raise funds towards worthy causes on the island, is another motivation for her to be part of the event.
Anna Young has been living on the island for over a decade and loves the idea of her first experience in the pageant. She loves Carnaval, and during her years on the island, she thoroughly enjoys the good vibes and fun that comes with the annual celebration.
Audrey Moya, originally from Belize City, has been living in San Pedro for over a decade as well. She is proud to be in this year's event, and joined the pageant for fun, as she is curious about the experience. Moya invites everyone to the pageant and to take part in the Carnaval. She wants everyone to know that her participation will be unique as she intends to put up a good show.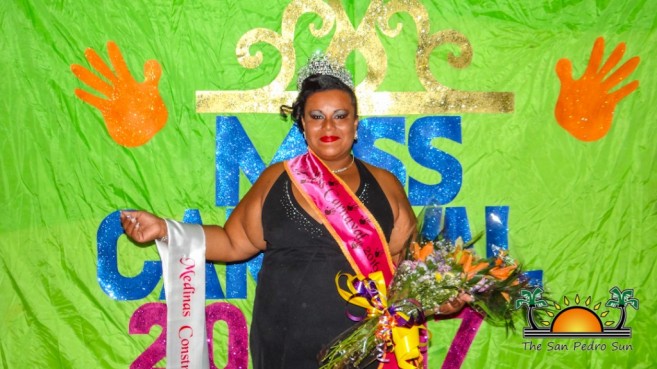 Organizers are expecting another successful event, while current Reina del Carnaval Mrs. Melida Perreira invites everyone to come out for a night of fantastic fun.
General admission is $10 for adults, $5 for children $15 for reserved seating. For more information on the pageants and tickets contact Flora Ancona at 650-5710.
Follow The San Pedro Sun News on Twitter, become a fan on Facebook. Stay updated via RSS