Belizeans Unite Against Italian "Mega-luxury" Project on Remote Coral Reef
Wednesday, July 23rd, 2014
Press Release – Oceana Belize – July 22, 2014 
Belize's largest conservation and tourism organizations, as well as members of the public, have joined forces in opposition to a proposed seven star mega-resort on Belize's most remote coral reefs. The project, named Puerto Azul, would transform two private islands on the northern side of the Lighthouse Reef atoll. The brainchild of Italian promoter Domenico Giannini, Puerto Azul was launched during the 2014 Cannes Film Festival at a lavish celebrity-studded party. Belizean ministers of government were also flown in for the occasion.
Opposition to the project is based on its massive scale in an undeveloped area that is over 50 miles from the nearest mainland supply depot. Lighthouse Reef, part of the Mesoamerican Barrier Reef System, is one of only four atolls in the Caribbean and is home to the world renowned Blue Hole and Half Moon Caye Natural Monuments; both are protected areas and World Heritage Sites. The developers want to build what they describe as a "citadel of luxury" inclusive of underwater suites, a golf course, amusement park, submarine base, hospital, super-yacht marina and Formula 1 race track, all serviced by a two mile long international airport to be dredged from the sands and productive sea grass beds of the Lighthouse Reef atoll. The resort's proposed one thousand guests would be served by a small city of two thousand employees.
The Government of Belize has yet to formally approve the project and the developers have not closed on the property but investors are moving forward with the studies required for environmental clearance. Selective clearing is also happening on the cayes. That reality has prompted a rapidly growing number of organizations and individuals familiar with Belize's environment to take the position that while they support overnight and high-end luxury tourism, they are unable to support a tourism venture whose infrastructure will irreversibly alter the same environment that is meant to attract visitors. There are more appropriate sites for expansive projects that require large-scale alterations to the environment that yield lower impacts and provide more benefits to Belize's economy.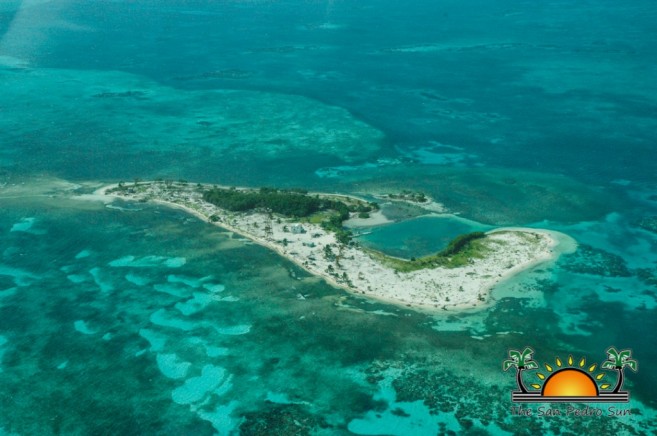 "In 30 years of sustained growth Belize's tourism industry has relied on one constant factor: the careful stewardship of our incredible natural resource base," says president of the Belize Tourism Industry Association, Herbert Haylock. "To transplant a Disneyesque city into the middle of one of Belize's most beautiful marine habitats is an act of environmental arrogance that runs counter to all that has made Belize an authentically unique and successful destination."
Executive Director of the Belize Audubon Society Amanda Acosta agrees. "As co-managers of these two destinations, we are all too aware that these resources are already on UNESCO's list of in-danger sites. Scale is the issue. If Puerto Azul were to happen it would be the nail in the coffin of Belize's World Heritage status."
WWF's country representative Nadia Bood adds, "Any vision for development in this remarkable area must protect national interests over the long-term."
Belize's marine resources contribute to the national economy well beyond tourism. According to Dr. Melanie McField, Director of the Healthy Reefs Initiative, a 2008 World Resources Institute economic evaluation found that Belize's reef and mangroves provide about US$500million dollars every year in goods and services to Belize. "Direct ongoing benefits to the people and country of Belize are threatened by this ill-conceived, unsuitable and completely inappropriate proposed development that will benefit few Belizeans and expatriate the nation's natural and actual wealth."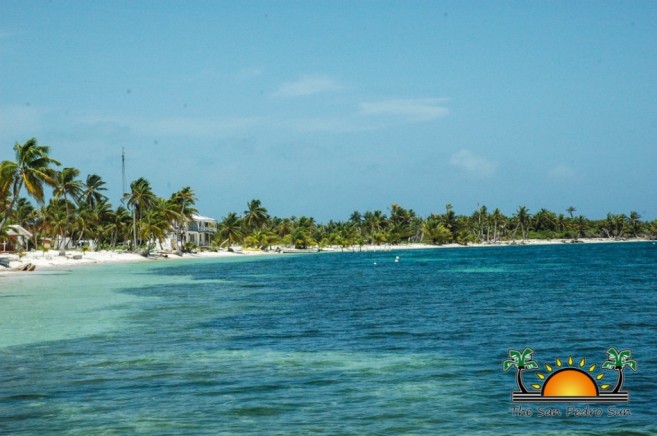 Other scientists, including Dr. Rachel Graham, executive director of MarAlliance, notes, "Puerto Azul will irreversibly impact a fragile biodiversity hotspot and coral reef site of local and global importance. The proposed development would further displace the atoll's traditional fishers and rapidly extirpate the atoll's marine resources – both the basis of a sustainable tourism and a heritage benefiting all Belizeans."
And that, says Janelle Chanona, Oceana's Vice President in Belize, is why Belizeans are vigilant. "There are strong economic and cultural connections between Belizeans and Belize's marine resources. This location in particular has a very special place in the heart of all Belizeans. It is a sacred place. You don't scar sacred places. Developments must not risk our precious environment or compromise the livelihoods.
Follow The San Pedro Sun News on Twitter, become a fan on Facebook. Stay updated via RSS