GOB to work towards removing the Barrier Reef from the "Sites in Danger" list
Thursday, January 29th, 2015
A team from the World Heritage Centre (WHC), in collaboration with the International Union for Conservation of Nature (IUCN) were recently in Belize accessing the environmental status of the Barrier Reef. From January 19th to the 23rd, the team carried out studies in order to provide technical assistance to the Government of Belize (GOB) for the design of a conservation outline for the reef. The outline is aimed at spearheading an initiative for the removal of the Belize Barrier Reef Reserve System from the List of World Heritage Sites (WHS) in Danger.

During the weeklong visit, the team held several consultations with various government agencies and stakeholders linked to the reef system. Issues highlighted in the consultation included the main conservation issues threatening the WHS, requirements for the design of a draft proposal for the Desired State of Conservation for the removal of the property from the List of WHS in Danger (part of the wider conservation system for Danger listed properties) and the socio-economic needs and requirements to ensure the sustainable development of the ecosystem. At the end of the consultation GOB shortlisted ideas that will be implemented to ensure that the initiative is carried out.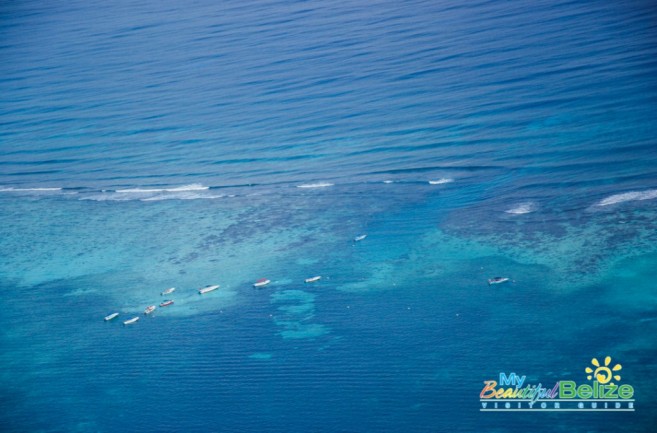 Prime Minister Honorable Dean Barrow expressed his willingness to work along with conservation groups to meet the requirements needed to have the Belize Barrier Reef removed from the Danger list. As such he indicated that a policy will be implemented to restrict oil exploitation within and adjacent to the protected areas of the reef system. PM Barrow also stated that extra measures will be taken to promote ecotourism and to further promote the conservation and preservation of the reef.
The Belize Barrier Reef was placed on the WHS in Danger List in 2009 due to the threat of real-estate (sale, lease and development of mangrove islands) and the lack of a solid regulatory framework to protect the reef. GOB hopes that with these steps, Belizeans and tourists alike will continue to enjoy the beauty of the reef for many years to come.
Follow The San Pedro Sun News on Twitter, become a fan on Facebook. Stay updated via RSS