Ambergris Caye's Madison Edwards and conservationist Luz Hunter get Ocean Hero Award
Monday, October 2nd, 2017
At the sixth annual Ocean Hero Award organized by Oceana in Belize, two outstanding Belizeans were awarded with the prestigious award on Saturday, September 30th, at the Ramada Princess Hotel and Casino in Belize City. The two recipients are career tour guide and conservation educator Luz Hunter from Burrell Boom in the Belize District, and 11-year-old student, Madison Edwards from Ambergris Caye. Both were recognized for their exceptional efforts in conserving Belize's marine resources, the environment and its creatures for future generations to come.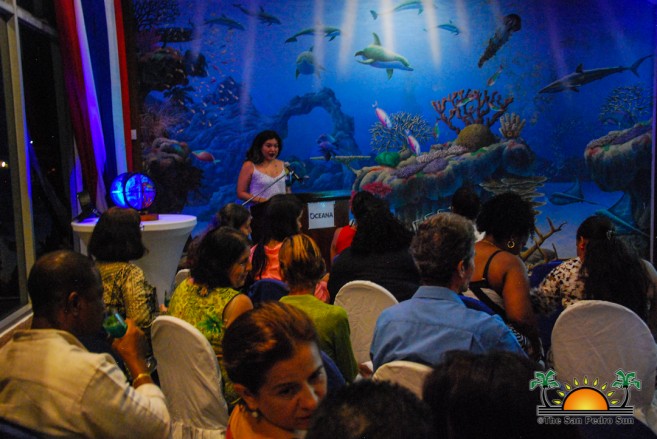 The event started promptly at 6:30PM and saw friends, family members and special invited guests. At the welcome address, past Ocean Heroes were acknowledged, followed by a video presentation featuring the first awardee of the evening.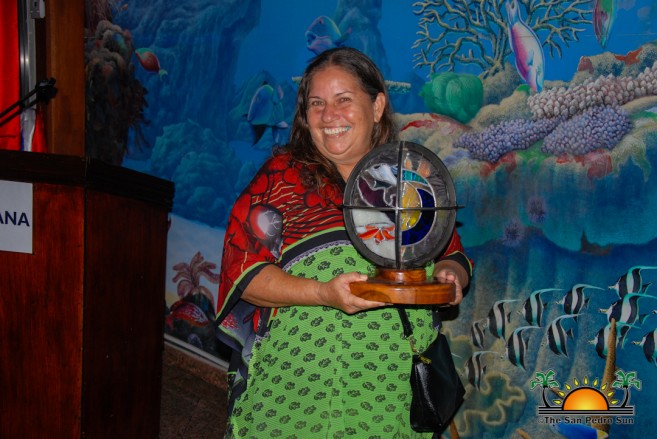 Hunter is a highly respected naturalist who has been at the forefront of environmental issues for decades. She is passionate about being a good steward of the planet earth and has been exploring the wilds of Belize for most of her life. Her love for the marine environment led her to a career in the tourism industry. She is also a tireless advocate for turtles and manatees, and when she leads a tour she loves to educate her guests about the marine life and its inhabitants. She also dedicates much of her personal time and resources in organizing beach clean-ups, especially on turtle nesting beaches.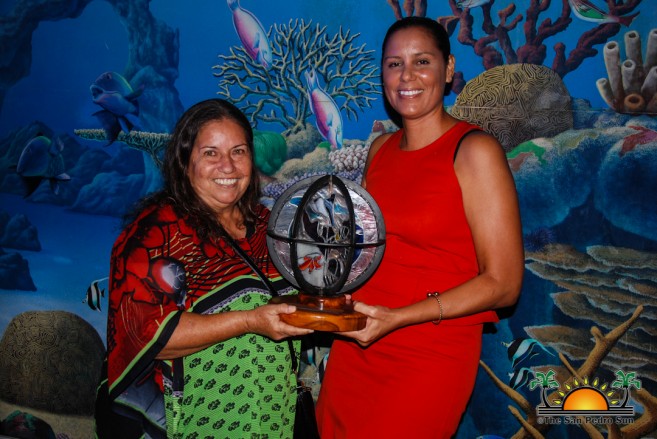 When she was presented with her award, Hunter gave credit to everyone who has stood by her and supports her in her endeavours to conserve our marine environment. "I was not expecting anything like this, but my goal is to have people understand how we can affect the environment less. This prize is actually for all the volunteers that work along with me," said Hunter. "They are always ready to go and get things done, so this is for them, I am just holding it for a little while."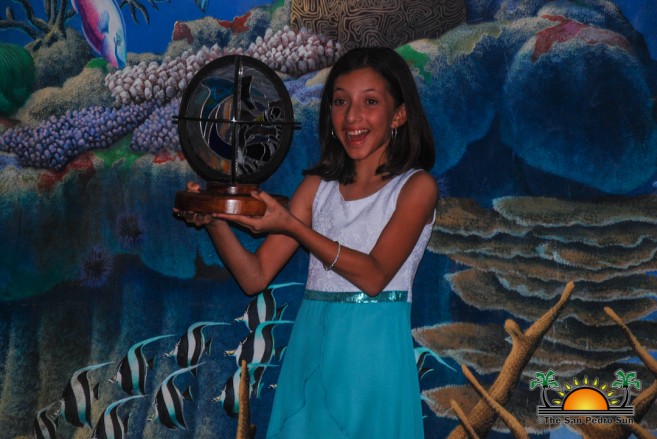 The next awardee, despite her young age, has made good use of social media to bring across her message to protect Belize's marine environment. Edwards hopes to inspire more young people to not be afraid and stand up bold and strong about what they care about. "I love the ocean, and when I heard about the intentions to have seismic testing for oil exploration in Belize, I knew we had to do something. I asked my Mom what can I do to get my word out there. So I started posting on the different social media accounts in an effort to spread awareness," said Edwards.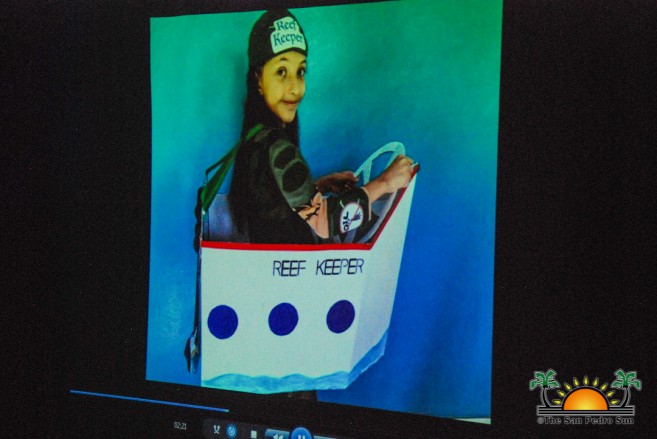 "When I am out there snorkelling it is a very fun experience, I see new species of animals. This is a marvellous world that we do not pay attention to sometimes and it needs to be protected." Early this year, Edwards had the opportunity to swim along the Belize Barrier Reef aboard a sail boat in order to create awareness and advocate for the protection of the sensitive marine resource. As a proud San Pedrana, Edwards understand the importance of the reef for the livelihood of thousands of islanders and Belizeans nationwide.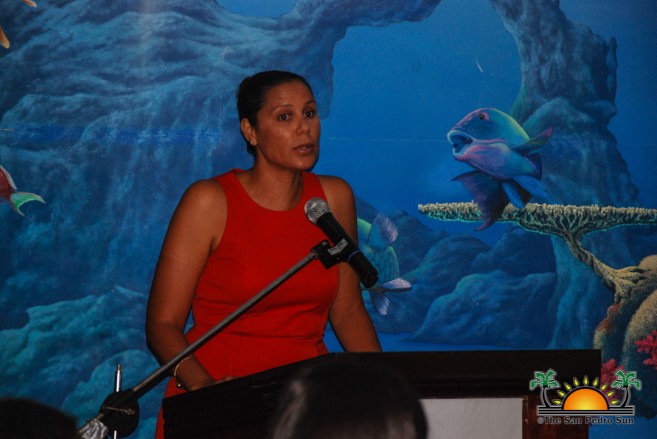 Present at the event was Oceana Vice President Janelle Chanona who commended the Ocean Heroes for their dedication in the conservation of the country's marine ecosystem. "At a time when our environment is facing its greatest challenges, we need people like these who connect us on an emotional level, and encourage us to become better versions of ourselves," said Chanona. We are proud to recognize Belizeans who are making differences that benefit everyone, and knowing that now even the younger ones are taking that significant step is really amazing. I am so proud of young Edwards, and since she is so young, we have so many chapters of her to see, and who knows in the future she or one of the other awardees might be in my position, so I am super excited about that."
Oceana in Belize introduced the Ocean Hero award back in 2009 as a platform to recognize and celebrate exceptional accomplishments in ocean conservation, advocacy and education taking place globally. Past Belizean recipients include the late Lionel "Chocolate" Heredia Miguel Alamilla, Captain Romauldo 'Romi' Badillo who passed away a few years ago, Janet Gibson, Wil Maheia, Biologist Lisa Carne, Manatee Expert Jamal Galvez, and Marine Biologist Dr. Melanie McField.
Follow The San Pedro Sun News on Twitter, become a fan on Facebook. Stay updated via RSS