Mass voter re-registration process comes to an end
Saturday, September 8th, 2018
A total of 121, 496 people were re-registered to vote during the Elections and Boundaries Department campaign throughout the country from Monday, July 2nd to Friday, August 31st. However, the re-registration process continues at the Elections and Boundaries Registration Offices countrywide.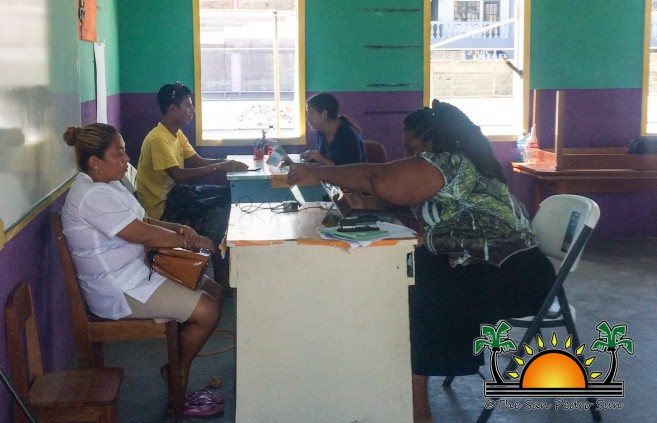 The number of people who re-registered is lower than the original target of 200,000. During the first week of the re-registration exercise, 16, 670 applications were received. That number increased during the first two weeks of the campaign but decreased for the remainder of the exercise. In the final week, only a total of 11, 907 people were re-registered.
In San Pedro Town, the Election and Boundaries office is located at the Four Sisters Plaza on Pescador Drive. Open hours are Mondays to Saturdays from 8a.m. to 5p.m. Documents required to re-registered are a Belizean birth certificate and a photo ID (Social Security card), or a photograph certified, stamped, and signed by a Justice of the Peace (JP), or a valid Belizean passport. Commonwealth passports and naturalization certificates are also accepted. If the document has no picture, bring along a photograph certified, stamped and signed by a JP.
The main objective of the re-registration process is to 'clean' the existing list and ensure that everyone is qualified to participate in future elections, including the referendum scheduled to take the long-standing Guatemalan claim on Belize to the International Court of Justice (ICJ) next year in April. It has been 21 years since the last re-registration took place in Belize.
The public is encouraged to ensure their right to vote by applying to re-registered. Even if you voted in the last election and your name is on the voters' list, you are required to re-register. The last date to re-register is September, 30th. For more information on the location of the registration offices countrywide and other necessary details, you can visit the department's website at www.elections.gov.bz.
Follow The San Pedro Sun News on Twitter, become a fan on Facebook. Stay updated via RSS