Completion Ceremony of the Genetic Improvement in Sheep and Goat Project
Wednesday, December 4th, 2019
Belmopan. December 2, 2019. The Embassy of the Republic of China (Taiwan) and the Government of Belize jointly announce the successful completion of "The Genetic Improvement in Sheep and Goat Project" (The Sheep Project). A ceremony to mark the completion of the project was held on November 28, 2019, at the National Agricultural Show Grounds in Belmopan.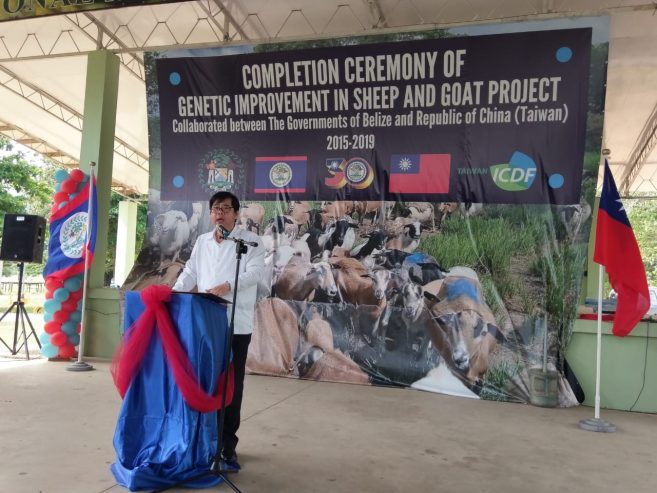 At the ceremony, the numerous accomplishments of the Sheep Project were highlighted. The greatest impact has been seen at the National Sheep and Goat Breeding Center (known as the sheep barn) which is jointly operated under improved management conditions by the Sheep Project, and is producing a diverse genetic stock of quality sheep. The barn infrastructure of a 400-sheep capacity was successfully developed with all of its related components of five manure conveyor sets and an elevator, as well as other infrastructure to enhance the operation and management of the sheep. Of critical importance is the introduction of quality sheep genetics of three popular breeds, namely Dorper, Barbados Blackbelly and Katahdin, successfully imported from the United States which are being managed at the breeding center for genetic improvement of sheep in the country. Several workshops were also held under the Sheep Project to help raise the professional knowledge of sheep producers countrywide.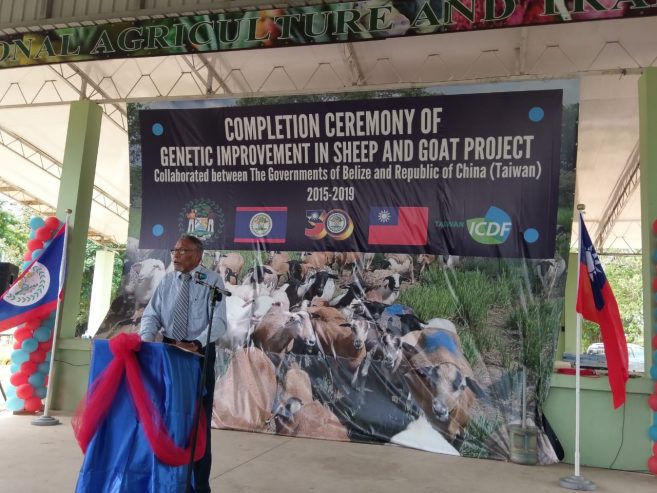 The ceremony not only marked a historical milestone in the small ruminant industry but also the strong ties between the two countries. Ambassador of the Republic of China (Taiwan) to Belize, H.E. Remus Li-Kuo Chen shared with the participants that the draft agreement for the second phase of the Sheep Project, which will focus on the cooperation in breeding sheep and goat production and guidance system enhancement, has been presented to the Ministry of Agriculture. It will continue to strengthen the value-added production and market linkage in the sheep industry through the cooperation with the Ministry of Agriculture.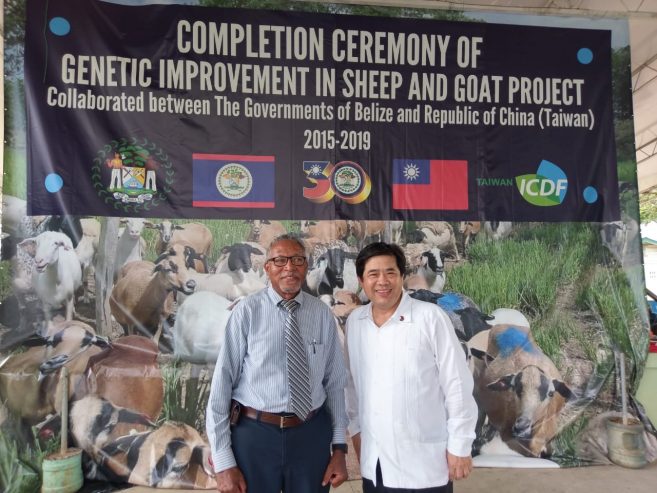 There were approximately 100 persons in attendance at the ceremony, including representatives from the Embassy of Taiwan, Ministry of Agriculture, technical officers from Belize Livestock Producers Association, OIRSA, the Belize Agricultural Health Authority and sheep farmers. The Sheep Project started four years ago after the signing of an agreement between the Government of Belize and the Government of the Republic of China (Taiwan) in December 2015.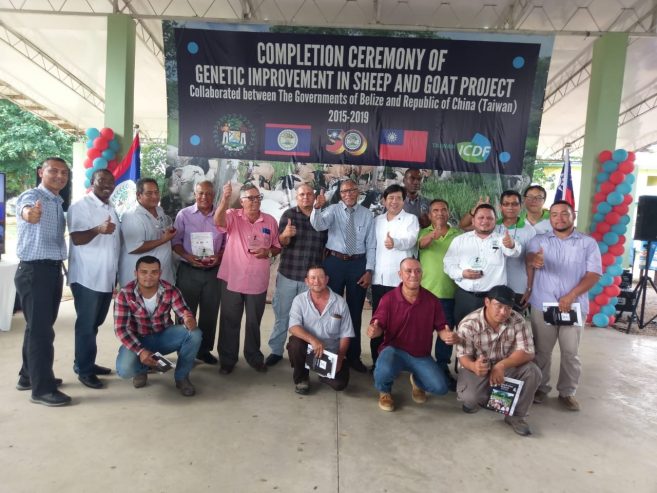 Follow The San Pedro Sun News on Twitter, become a fan on Facebook. Stay updated via RSS