Belize Assumes Pro Tempore Presidency of CECC/SICA
Friday, January 20th, 2023
On January 19, 2023, Dr. Hon. Louis Zabaneh, Minister of State in the Ministry of Education, Culture, Science and Technology (MoECST), officially assumed the Pro Tempore Presidency (PTP) of the Central American Commission for Education and Culture (CECC) of the Central American Integration System (SICA), on behalf of the Government of Belize. The transfer of the PTP was facilitated by Mr. Ángel Hernández, Minister of Education of the Dominican Republic, and Ms. Milagros German Olalla, Minister of Culture of the Dominican Republic.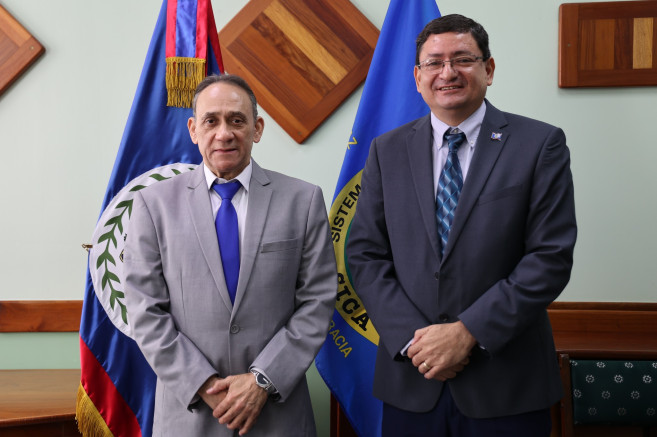 In speaking to his counterparts virtually, Minister Zabaneh conveyed congratulations to the Government of the Dominican Republic on their successful tenure as the PTP. He further highlighted seven themes which the Government of Belize intends to focus on during its term as PTP of the CECC/SICA. The themes are as follows:
• Investigating the intersection of education, culture, science and technology through the engagement of Belize's national institutions of higher learning, aimed at discovering the beneficial factors that can propel the country forward;
• Strengthening the ties between CECC/SICA and the Caribbean Community's Council for Human and Social Development, and for Belize to serve as a bridge for further integration and cooperation;
• Sharing of centres of excellence throughout the region in which Belize proposes to offer the Regional Language Centre at the University of Belize in service to all countries in the region;
• Further exploration of implementing competency-based curriculum throughout the region;
• Continuing the work on the promotion and preservation of cultures of afro-descendants and indigenous peoples;
• Further integration with the Organization of American States to achieve synergies on the cultural agenda including supporting creatives across the region; and
• Establishing a rigorous research agenda focused on discovering the main science, technology and innovation factors that impact positively on culture and vice-versa.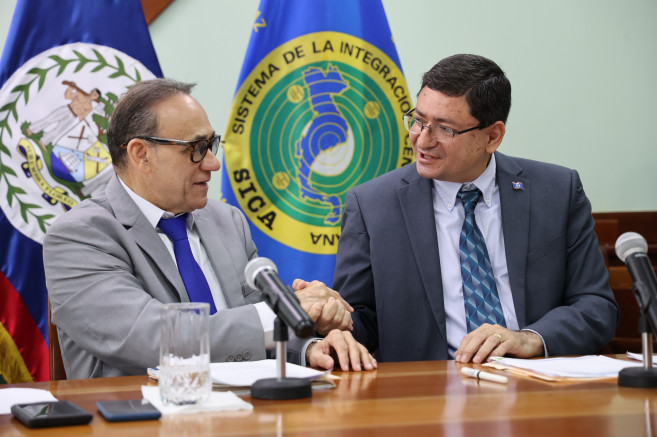 Minister Zabaneh also spoke on Belize's strong support of multilateralism and on how the country intends to leverage its position as a member of the Caribbean Community and SICA to advance shared interests.

Accompanying the ministers at today's ceremony were Mrs. Dian Maheia, Chief Executive Officer in the MoECST; Ms. Yolanda Gongora, Chief Education Officer; Ms. Carla Alvarez, CECC/SICA Liaison Officer for Belize; and Mr. Roberto Suárez, Executive Secretary of CECC/SICA. Respective ministers of education and culture of SICA member states also joined virtually.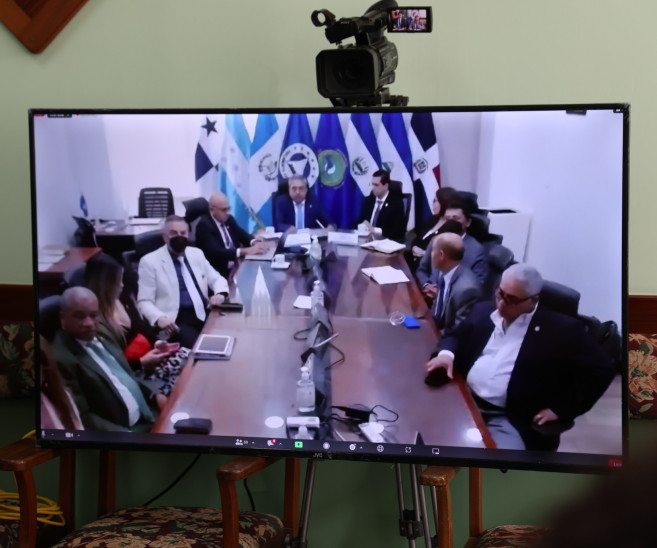 Belize's tenure as the PTP of CECC/SICA will last six months, from January to June 2023.
Follow The San Pedro Sun News on Twitter, become a fan on Facebook. Stay updated via RSS