Caye Caulker Village Council meets with PM Briceño
Tuesday, January 31st, 2023
The Chairlady of Caye Caulker, Seleny Villanueva-Pott, and her team met with Prime Minister Honourable Dr. John Briceño to discuss topics of concern and ideas for strategic development on La Isla Cariñosa.
The special meeting with the prime minister and Chief Executive Officer Narda Garcia occurred on Monday, January 30th, in the Capital City of Belmopan. The Caye Caulker Village Council team also included the Principal of Ocean Academy as educational topics were discussed as well. Chairlady Villanueva-Pott did not share many details following the meeting. However, she said it was very fruitful, and Hicaqueños can expect further assistance from the central government.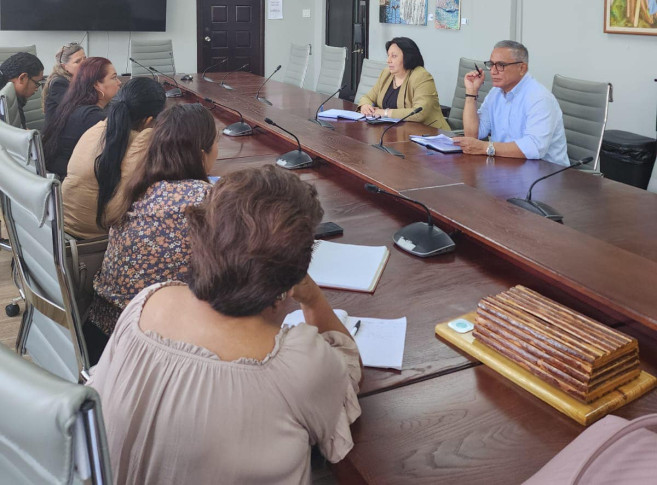 Prime Minister Briceño acknowledged the importance of Caye Caulker, another strong tourism destination like San Pedro, Ambergris Caye. "Caye Caulker is a key tourism destination for Belize," Briceño noted. "The community has grown exponentially in the local population as well as its prominence for tourism," Briceño added that this growth challenges local governance to meet required services and keep pace infrastructurally.
Caye Caulker recently received a fully equipped health center, an essential infrastructure to reduce the need to rush patients to the mainland for every emergency. Just like Ambergris Caye, Caye Caulker is far from the mainland, and emergencies had to be ferried or airlifted in the past. The new polyclinic will significantly decrease the need to evacuate the ill. The meeting also allowed further discussions on the remaining challenges affecting La Isla Cariñosa. Some of these challenges deal with potential unsustainable tourism developments and the need to address deteriorated street networks.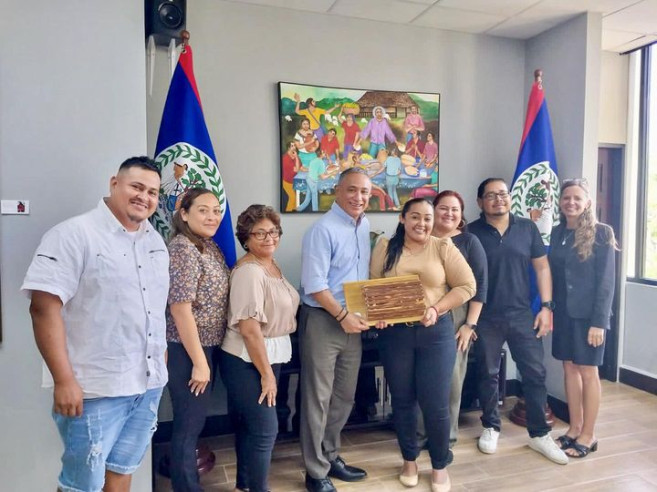 The prime minister committed to a strong collaborative relationship with the local governments. In the upcoming months, more collaboration will continue to address the issues affecting municipalities large and small across Belize.
The Sun will keep following these future collaborations for responsible development.
Follow The San Pedro Sun News on Twitter, become a fan on Facebook. Stay updated via RSS