U.S. Embassy Partners with The Government of Belize's Financial Intelligence Unit to Host Sensitization Sessions on Civil Asset Recovery and Unexplained Wealth Act
Sunday, November 19th, 2023
The U.S. Embassy's International Narcotics and Law Enforcement (INL) Director Heath Bailey joined Financial Secretary Joseph Waight, Director of FIU Ms. Leni Ysaguirre McGann, and Mr. Alexander Ferguson from Gentium UK to offer remarks at the start of Belize's Sensitization Session on Civil Asset Recovery and Unexplained Wealth Act at the Best Western Plus Belize Biltmore Plaza. The session is a weeklong workshop hosted by the Government of Belize and the U.S. Embassy's INL Unit.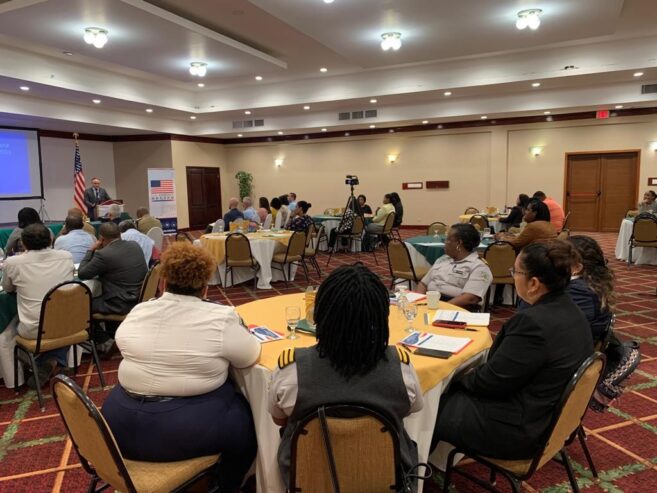 The conference brought together individuals from across Belize's justice sector, including representatives from the private bar, civil society, prosecutors, customs officials, tax officials, immigration officials, forestry and fisheries officials, judges, and various Belizean and international stakeholders to discuss the Civil Asset Recovery and Unexplained Wealth Act, 2023. Mr. Ferguson, the U.K. expert who assisted in drafting the legislation, shared insights and guidance on elements of the legislation.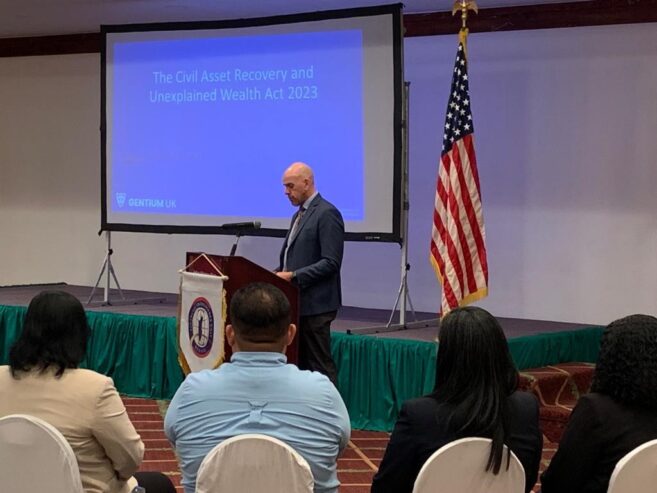 Civil asset recovery, or non-conviction-based forfeiture, provides for the recovery of assets derived from crime without the requirement of securing a criminal conviction.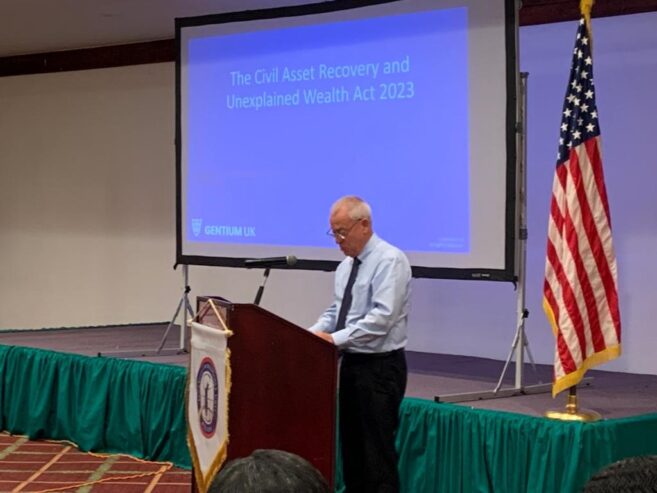 Targeting the proceeds of crime is an effective tool in the fight against serious and organized crime. The global reach of organized crime presents a threat to societies throughout the world, and for this reason, the international community has reacted by focusing attention on the confiscation of the proceeds of crime. The Financial Action Task Force (FATF) and United Nations Convention against Corruption (UNCAC) have set standards for jurisdictions to have in place legal and institutional frameworks to allow for the investigation, prosecution, and recovery of the proceeds of crime. Belize is expected to achieve high levels of effectiveness in putting these asset recovery laws and procedures into practice and eventually benefit from recovering the proceeds of crime.

This conference is made possible as part of an ongoing partnership between the United States and Belize to combat organized crime, corruption, and money laundering.
For more information, please visit fiubelize.org
Follow The San Pedro Sun News on Twitter, become a fan on Facebook. Stay updated via RSS