The U.S. Embassy hosts 4th of July celebration in San Pedro
Wednesday, July 5th, 2023
On Saturday, July 1st, the United States (U.S.) Embassy in Belize held celebrations commemorating the anniversary of the Independence of the United States of America in San Pedro Town. The annual celebration, officially observed on July 4th, was hosted at Mahogany Bay Resort and Beach Club south of San Pedro. Ambassador Michelle Kwan presided over the event, welcoming guests and dignitaries from across the country.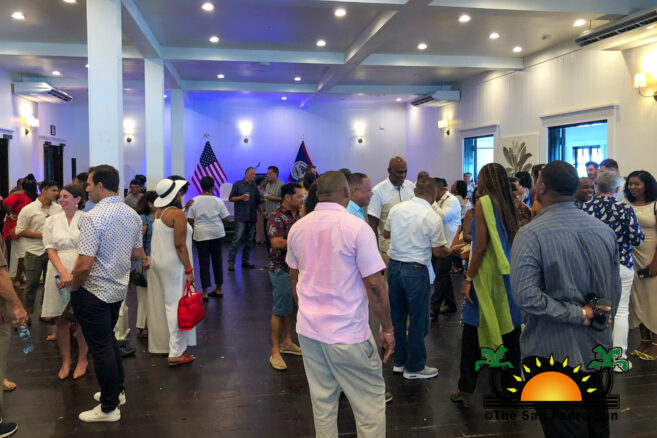 Among the distinguished guests attending the 247th American Independence Day anniversary were Belize's Governor General, Her Excellency Dame Froyla Tzalam, Prime Minister Honourable Dr. John Briceño, Leader of the Opposition Honourable Dr. Moses Shyne Barrow, Belizean-American Dr. Paul Whisnant and other special guests.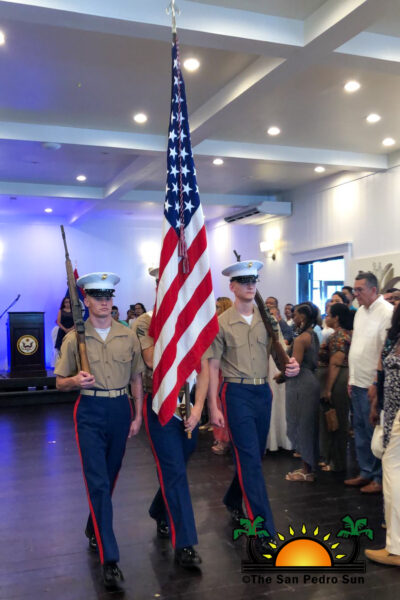 The event started at 1PM, and after most of the guests had arrived, a brief opening ceremony was held, including US Marine Guards making an entrance and presenting the American flag. Afterward, the Belize and US anthems were sung. As head of state, Governor General Tzalam shared a few remarks on behalf of the Belizean people.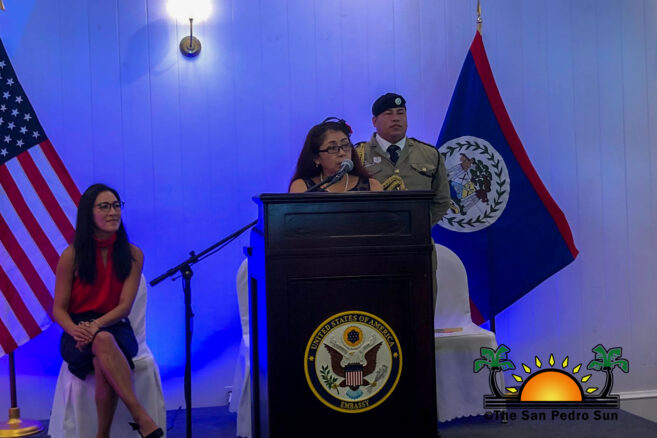 She touched on the strong ties between the U.S. and Belize, which she said will continue growing. Tzalam thanked the American government for supporting the country and wished them a Happy Independence Day.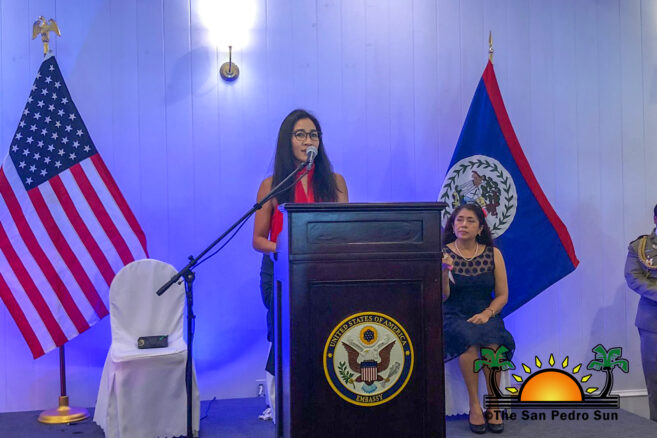 Ambassador Kwan thanked Tzalam for her remarks. The ambassador stressed the strong values the U.S. shares with Belize, as they consider the Jewel a critical friend. She also highlighted the wonderful partnership the U.S. Embassy in Belize has with the Government of Belize and its people.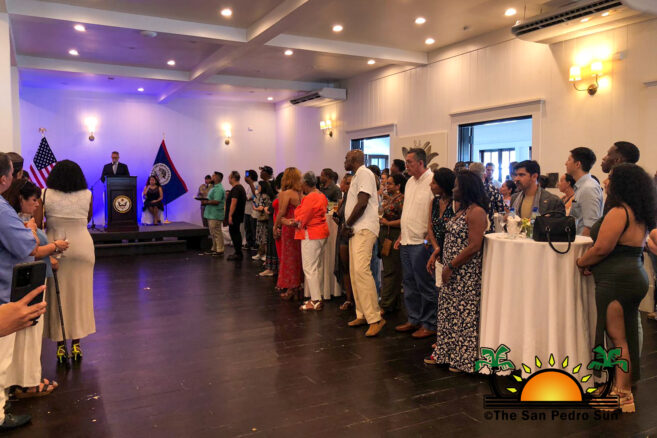 Dr. Whisnant was also highlighted for his contribution to Belize. He founded International Servants and has served as a Missionary in Belize since 1990. Dr. Whisnant has been a Citizen Liaison for the U.S. Embassy and an Honorary Humanitarian Ambassador since 2017. He was also recognized for hosting large groups of volunteer doctors from the U.S. to treat hundreds of patients throughout the southern Stann Creek and Toledo Districts of Belize. Another humanitarian activity his organization works on is feeding thousands of children daily through their Feed-A-Child program. To learn more about International Servants, visit https://www.iservants.com/.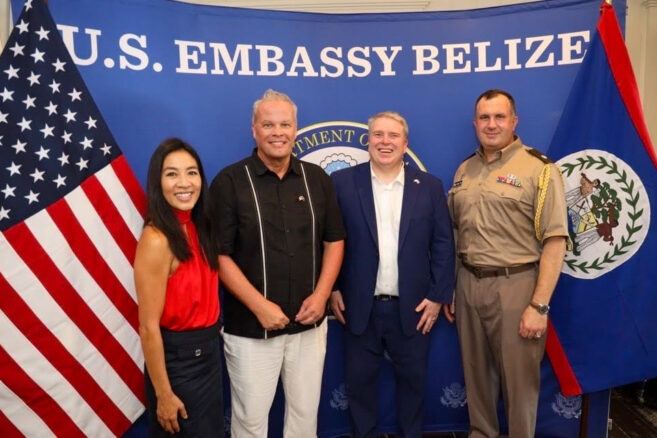 Ambassador Kwan thanked everyone who took Saturday off to attend the event. She extended a special thank you to Beth Clifford and the Mahogany Bay Resort staff for their service.
The San Pedro Sun wishes all Americans in Belize a happy Independence Day!
Follow The San Pedro Sun News on Twitter, become a fan on Facebook. Stay updated via RSS