Belize Red Cross San Pedro Branch holds second blood drive of 2017
Tuesday, June 20th, 2017
The Belize Red Cross, San Pedro Branch (BRCSPB) hosted their regular blood drive on Saturday, June 17th at the Dr. Otto Rodriguez San Pedro Polyclinic II. From 9AM to 3PM, potential donors came prepared to donate their blood, with a total of 11 pints collected by the day's end.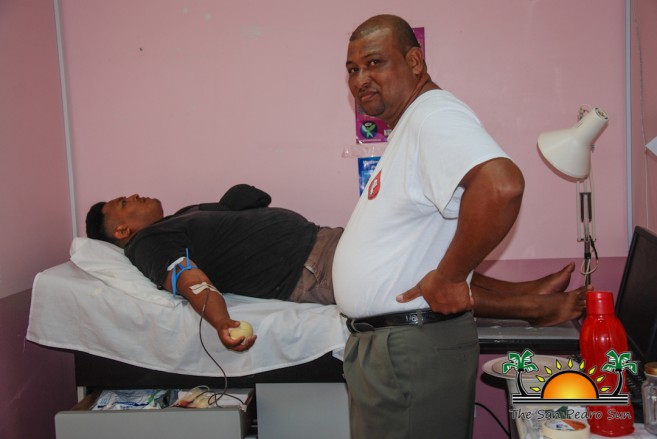 BRCSPB Coordinator Marisa Salazar explained why it's important to give blood. "Whether it is a family member, friend, or stranger, there is always a person in need of blood. I encourage all that are eligible to donate blood and make a difference. One pint of blood can save three people, and [after today] we are able to save 33 individuals," said Salazar.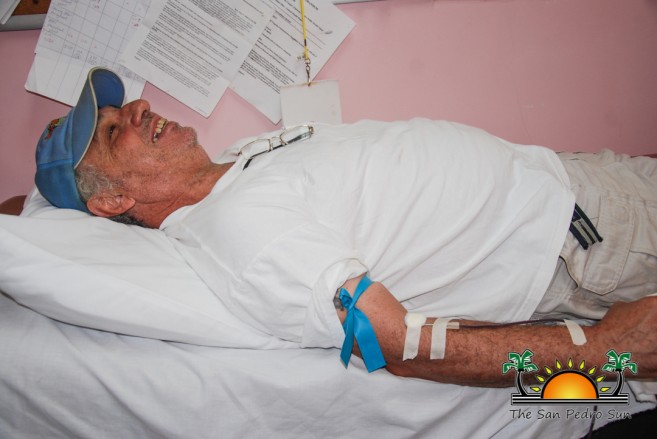 While the BRCSPC would have liked to get more donations, it is still appreciative of all of the donors efforts. In the meantime, the Red Cross is advocating for newcomers to become donor conscious. According to them, the demand for blood exceeds the amount collected, so they always try to encourage people to donate.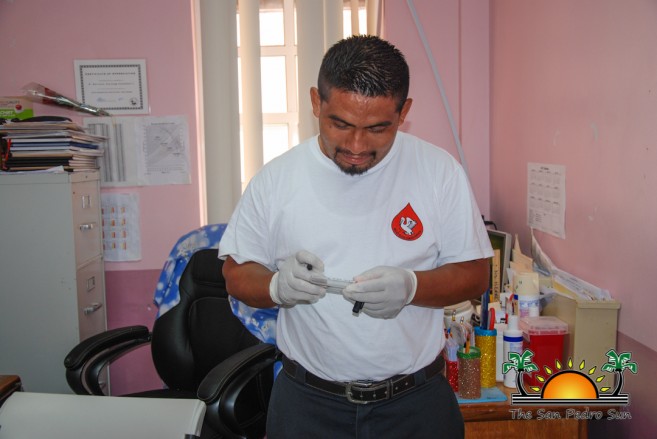 When preparing for donating blood, the Red Cross wants you to think 'RED' with these useful tips:
-Get plenty of rest and a good night's sleep
-Eat a good breakfast with foods high in iron
-Drink plenty of healthy fluids starting the day before you donate
The following do not qualify to donate blood:
-If you are under 18 or over 65 years of age
-If you plan to scuba dive within 24 hours after donating
-If you've donated within the last 90 days
-If you are currently ill or on medications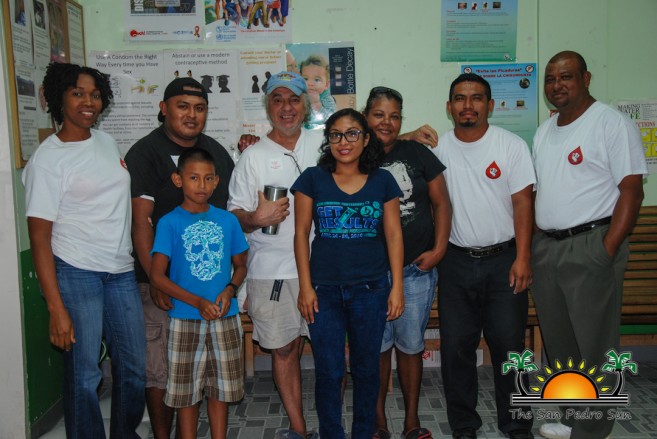 The BRCSPB would like to thank Belize Blood Services, BRCSPB volunteers, the Dr. Otto Rodriguez San Pedro Polyclinic II, and Tropic Air. The next blood drive will held in the next three months.
If you would like to know more about the BRCSPB and how you can become a member, please visit Eiden Salizar (Chairman) at Reef Radio on Pescador Drive, or email Ashty Dennison (Co-Chairman) at [email protected]. To find out how you can donate, what your blood type is, or are in need of blood, please email [email protected], or [email protected]. To become First Aid / CPR / AED certified, please contact [email protected]. You can also visit their Facebook page: belizeredcrosssanpedro
Follow The San Pedro Sun News on Twitter, become a fan on Facebook. Stay updated via RSS