San Pedro Red Cross collects 14 pints of blood
Wednesday, March 1st, 2017
The Belize Red Cross, San Pedro Branch (BRCSPB) held their first blood drive of the New Year on Saturday, February 25th at the Dr. Otto Rodriguez San Pedro Polyclinic II. From 9AM to 3PM, a total of 14 people donated the much-needed blood.
Among some of the donors were San Pedro Town Councilor Hector Alamilla, and several team members of the San Pedro Pirates Football Club. The Club stated that as part of its community service, the team is willing to assist in positive ways.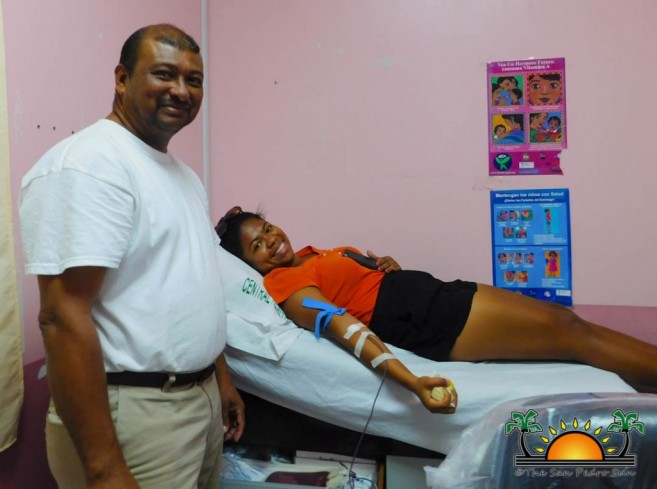 Red Cross member Phillip Ramsey, explained the lower turnout. "The Red Cross had to schedule the drive one week earlier, because of Carnaval. It wouldn't be feasible, especially if a donor consumed alcoholic beverages. However, because the drive was a week early, our frequent donors couldn't donate, because it has not been 90 exact days since their last donation,"
The group still considers the blood drive successful, and the technicians were able to collect 14 pints of blood, enough to save 42 lives. Ramsey also invited members of the San Pedro Red Cross Youth Group, consisting of 19 San Pedro High School students to do community service. The youth group held a dollar drive, and were able to raise $1,414.43 to further the works of the Red Cross. In addition, Crazy Canucks also donated $216 as part of their Trivia nights.
Ramsey emphasized the importance of donating blood. "Donating blood can be a daunting task for those afraid of needles, but in the end it is worth it. I always tell eligible people why it is very important to donate. Maybe one day their family members or friends may be need of blood and they can have the option to give them blood," said Ramsey.
The SPBRC would like to thank Belize Blood Services and the San Pedro volunteers who came out to help. They are grateful to those who donated blood and those who sponsored: Dr. Otto Rodriguez San Pedro Polyclinic II, El Fogon, Marbucks', Tropic Air, Rasta Rentals, Black Orchid Restaurant, technicians, volunteers, and Crazy Canuck's Beach Bar.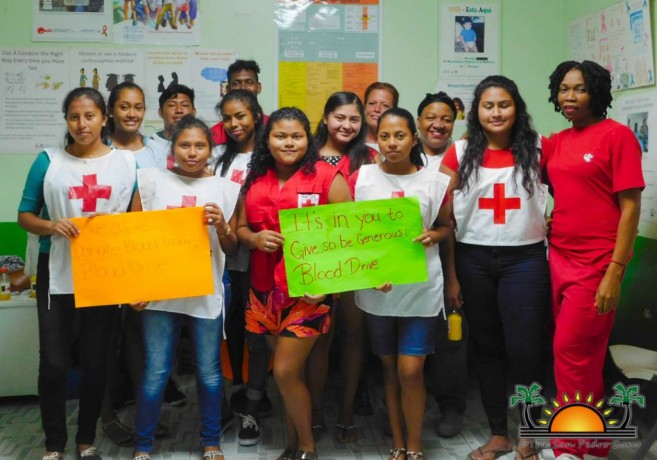 The next blood drive will be held at the Clinic on Caye Caulker on Saturday, March 4th to kick off the BRCSPB country wide Blood Drive training initiative, which will be open to all districts in Belize. Everyone is encouraged to donate, because "It's in you to give!"
If you would like to know more about the BRCSPB and how you can become involved, you may attend one of their General Meeting held at Crazy Canuck's on the last Friday of every month, starting at 6PM.
To find out how you can donate, what your blood type is, or are in need of blood, please email [email protected], or [email protected]. To become First Aid / CPR / AED certified, please contact [email protected]. You can also visit their Facebook page at www.facebook.com/belizeredcrosssanpedro
Follow The San Pedro Sun News on Twitter, become a fan on Facebook. Stay updated via RSS