Blood Drive postponed amid COVID-19 concerns but raises the question: does San Pedro need a blood bank?
Saturday, March 21st, 2020
Originally scheduled for Saturday March 14th, the Belize Red Cross San Pedro Branch (BRCSPB) postponed their blood drive at the Polyclinic. The San Pedro Sun spoke to Phillip Ramsey, a representative of BRCSPB about the sudden postponement. He said that he received notification via email from the Blood Bank Unit in Belize City that the drive needed to be postponed, "due to the nature of the COVID-19 situation". The email stated that they were making necessary arrangements to prepare for possible progression of COVID-19 and that they would follow up about rescheduling. The cancellation however, highlighted an issue affecting San Pedro: the lack of a blood bank. Residents have to rely on organized blood drives, instead of being able to go to a designated donation center at any time.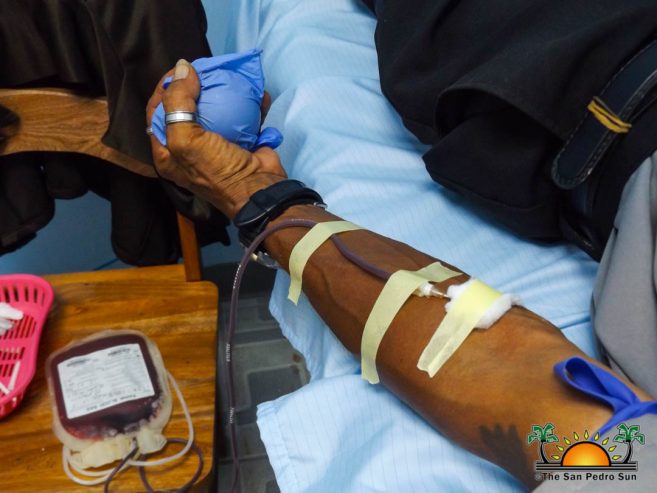 Ramsey explained that there is a blood bank attached to each hospital in all six districts. While there are numerous clinics in San Pedro Town, there isn't a large hospital, as is found in the other districts. The blood collected during the drives in San Pedro are sent to the Central Blood Bank in Belize City, where it is available for everyone that may need a transfusion. BRCSPB emphasizes that it is important to donate blood, as it can be crucial in times of emergencies. However, with less people donating, the reserves at the blood bank can decrease, jeopardizing the lives of those who need it. With a population around 20,000, they believe the island could do better in blood collection. Ramsey said the population of San Pedro is only increasing and the influx of tourists during peak season adds to that. There is in in increased risk of accidents or emergencies and lack of blood could potentially be detrimental to someone's life. He believes San Pedro would benefit from having a blood bank as opposed to needing to rely on the blood drives they organize. The BRCSPB will announce a new date for the blood drive and will share the information to the public as it becomes available. On Ambergris Caye, for any blood emergency, BRCSPB's Ashty Dennison can be reached via text or call at 615-4300, with the name of the person in need of the blood, blood type, amount, and name of medical center where the patient is located.
Follow The San Pedro Sun News on Twitter, become a fan on Facebook. Stay updated via RSS