Yakarelis Hernandez represents Belize at Miss Centroamerica Pageant
Saturday, December 5th, 2015
Yakarelis Hernandez has returned from León, Nicaragua after participating in the Miss and Mister Centroamerica Pageant on Friday, November 27th. Even though our Belizean beauty did not place in the pageant, she certainly represented the country well. Aimed at promoting regional tourism and the beauty and talent of the people of Central America, the pageant sees the participating of delegates from Belize, Costa Rica, El Salvador, Honduras, Guatemala, Nicaragua and Panama.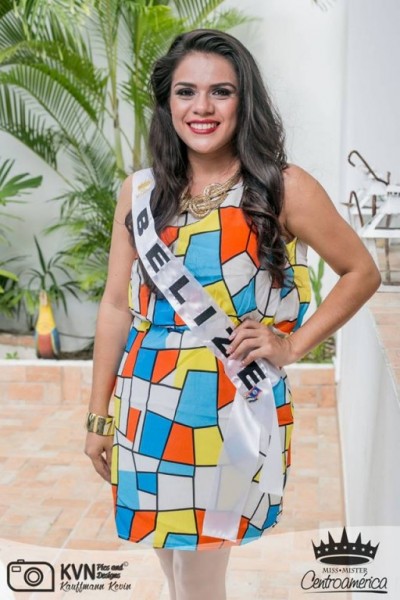 Hernandez traveled to Nicaragua from Saturday, November 21st to participate in pre-eliminatory competitions. The pageant consisted of both a teen and regular division for both the Miss and Mister titles. Hernandez competed in the Miss Centroamerica division along with Miss Panamá Khadine Barria, Miss Honduras Francy Ayala, Miss Nicaragua Fatima Bonilla, Miss Guatemala Nadelyn Marroquin, Miss El Salvador Leonor Rivas, and Miss Costa Rica Daima Briseño. The Mister Centroamerica category had the participation of Mister Nicaragua Junior Rodriguez, Mister Panama Jesus Castillo, Mister El Salvador Luis Vides and Mister Costa Rica Jafeth Castañeda. In Miss Teen Centroamerica category, Miss Teen Nicaragua Jenny Rueda, Miss Teen Panama Eveling Aviles, and Miss Teen Guatemala Alejandra Martinez competed, while Mister Teen El Salvador Edgar Thurcios, Mister Teen Nicaragua Diogenes Camacho, Mister Teen Costa Rica Jarenton Castro and Mister Teen Panamá Marcos Santos competed in the Mister Teen Centroamerica.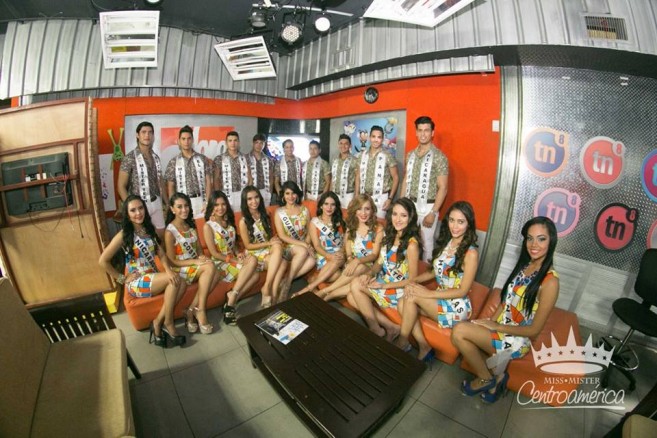 While in Nicaragua, the contestants visited iconic landmarks in León, as well as took part in several scheduled competitions such as swim wear and national costume. On the pageant night, winners of the various pre-eliminatory competitions: Miss Congeniality: Miss Costa Rica Daima Briseño, Mister Congeniality: Mister Teen Costa Rica Jarenton Castro, Miss Photogenic: Miss Guatemala Nadelyn Marroquin, Mister Photogenic: Mister Teen Panamá Marcos Santos, Best Body: Miss Panamá Khadine Barria and Mister Nicaragua Junior Rodriguez, Best National Costume: Miss Guatemala Nadelyn Marroquin and Mister Panama Jesus Castillo. The winners of the pageant were Junior Rodriguez as Mister Centoamerica, Mister Teen Centroamerica Marcos Santos, Miss Centroamerica Khadine Barria and Miss Teen Centroamerica Jenny Rueda.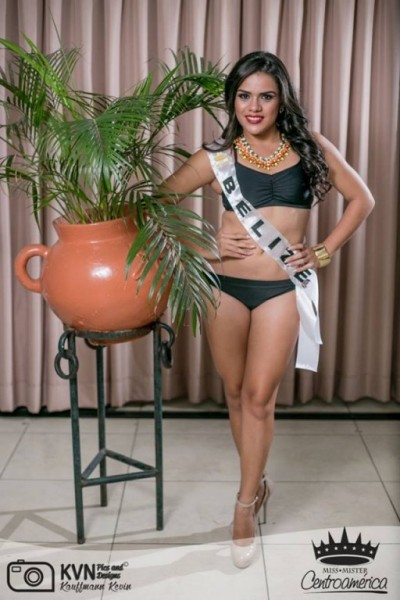 "The Miss and Mister Centroamerica Organization cordially extended an invitation to Belize to form part of their beauty pageant's second edition. With the experience gained as your Miss San Pedro 2011, pageant coach for the past three years, and dance choreographer, I feel proud to have been chosen to promote the diverse assets of our country as a delegate in this event. I have to say the experience was completely different and I can't wait to share what I learnt there with my community. The organizers treated me with the utmost respect and I developed a great bond with all the delegates from all the different categories.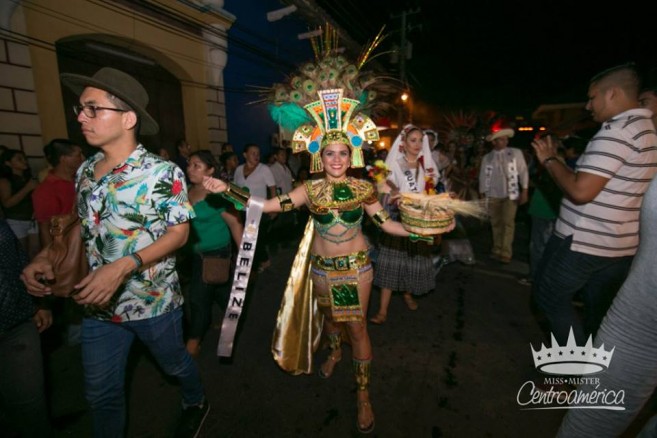 They were amazing and I enjoyed sharing and talking about my country, as they did too, so we all got a glimpse of everyone's culture. It was an amazing opportunity and now as the director for the Belize Miss and Mister Centroamerica organization, I am determined for next year to have four participants to represent Belize. I also want to thank everyone who showed their support throughout the pageant. It means so much to receive such positive feedbacks and I hope I made my community and country proud. With this, I'll definitely continue participating in future pageants if God permits, but remember that everything is possible with sacrifice, determination and dedication. Thank you my little jewel," commented Hernandez.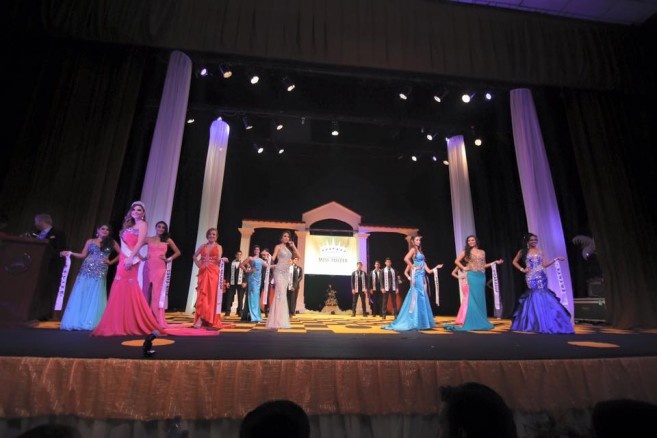 Follow The San Pedro Sun News on Twitter, become a fan on Facebook. Stay updated via RSS