Police Report
Sunday, August 16th, 2015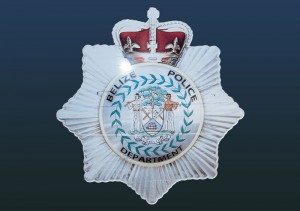 Found Drugs
*On Wednesday, August 5th at 8AM, acting on Special Branch Intelligence, a group of San Pedro Quick Response Team and San Pedro Special Branch Personnel along with Belize City Anti-Drug Unit personnel and K9 dogs conducted a joint anti-drugs operation within San Pedro Town. A search was conducted near a well-known drug dealer's residence in the DFC Area, San Pedro Town, which led to the discovery of two parcel of black plastic bag wrap in transparent plastic containing suspected Cannabis and one black plastic bag which contained 11 transparent plastic bags of suspected Cannabis, all amounting to a total of 1,228 grams. The said drugs were labelled and deposited as found property.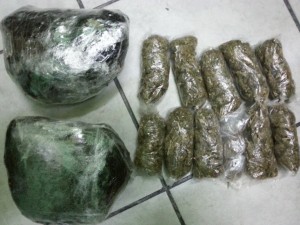 *On Wednesday, August 12th at 6:10PM, acting on San Pedro Special Branch Intelligence information was passed to Caye Caulker Police, a black plastic bag containing a Caprison juice box was retrieved from the a water taxi cargo section in Caye Caulker Village. When opened it was noted that the box contained four parcels wrapped in black plastic which was each individually covered with transparent plastic containing suspected Cannabis amounting to 453.8 grams. The drugs was labelled and deposited as found property.
Rape
*A 15-year-old student of San Pedro Town, along with her sister, visited the San Pedro Police Station about 6:35AM and reported that on Friday, August 7th about 3AM, while she was asleep in her bedroom, she was awaken by someone lying on top of her and covering her mouth telling her to shut up. She further stated that she tried to push the person off her, however, the person held her down and took out what appeared to be a hand gun and placed it to her throat and threatened her. He then proceeded to have sexual intercourse with her against her will. A medical examination confirmed that she was carnally known. The rapist was described as wearing a black mask over his face, of light complexion and with a beard on his chin. Police investigations continue.
Follow The San Pedro Sun News on Twitter, become a fan on Facebook. Stay updated via RSS