Police Report
Sunday, September 27th, 2015
Possession of Controlled Drugs
On Tuesday, September 22nd at 4:10AM, acting on Special Branch (SB) information, a team of Criminal Investigation Branch (CIB) and SB personnel headed by Police Constable # 772 Roy Ek conducted a house search at the apartment room of 19-year-old Luis Castellanos in the San Mateo Area, San Pedro Town. Also present at the time were 19-year-old Amaru Barreto and 20-year-old Juan Carlos Villatoro. The search led to the discovery of a transparent plastic bag containing 50.2 grams of suspected Cannabis. All three suspects were arrested and charged for Possession of Controlled Dugs.
Wanted suspect found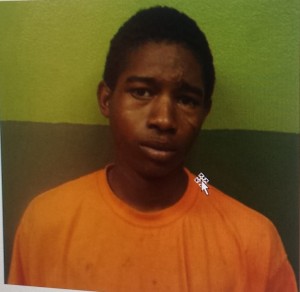 Ernesto Bernardez, who was wanted by the San Pedro Police Department regarding shooting and robbery investigations, has been found. Acting on San Pedro SP intelligence, a team of SP and CIB conducted an operation on Ladyville Village on Wednesday, September 17th where Bernardez was detained. He has since been brought back to the San Pedro Police Station to face charges.
Follow The San Pedro Sun News on Twitter, become a fan on Facebook. Stay updated via RSS