Police Report
Sunday, July 24th, 2016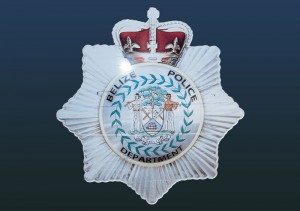 Found Drugs
On Wednesday, July 20th at noon, acting on Special Branch (SB) information, a joint team of SB and Criminal Investigation Branch personnel retrieved from San Pedro Town Tropic Air Cargo a small brown cartoon box containing a yellow plastic bag with two wrapped transparent parcel containing suspected Cannabis and another black plastic bag containing two more wrap transparent parcel containing suspected Cannabis, all amounting to a total of 764.3 grams of suspected Cannabis. No one was seen arriving for the parcel and the drugs was deposited as found property.

$13,000 stolen from Mennonite
On Friday, July 15th at about 3:10PM, 46-year-old Heinrich Knelsen, Belizean Mennonite salesman of Shipyard Camp, Orange Walk District, visited the San Pedro Police Station to report that he was robbed. Knelsen stated that at about 1:10PM on the same date, while riding his bicycle out of the San Mateo Area heading to the bridge after collecting moneys owed by a local company for the sales of chicken, eggs, beans, and rice, he was intercepted by an assailant. According to him, upon reaching at the junction of the paved road and the entrance of San Mateo he felt someone come from behind and grabbed a plastic bag which he had tied to the left side of his waist. The bag contained assorted denominations of cash totalling $8,000BZ, and about $5,000 in cheques.
Upon feeling that someone had pulled off the bag from his waist, he immediately turned around and saw a male person of dark complexion, slim build, wearing a grey polo shirt and white t-shirt over his head covering his face, making good escape with the plastic bag. The robber ran towards an empty lot heading back into the San Mateo Area.
Knelsen could not recognize the male person.
After taking the report, police visited the immediate area where the incident happened but no vital information was found. Anyone with information regarding this incident is asked to contact the San Pedro Police Station at 206-2022.
Follow The San Pedro Sun News on Twitter, become a fan on Facebook. Stay updated via RSS