January 2017 San Pedro Crime Report released
Saturday, February 25th, 2017
Officer in Charge of the Coastal Executive Unit, Assistant Henry Jemmott has issued a crime report for January 2017. The report focuses on crime activity, statistics, and law enforcement measures in comparison to the previous year. According to the report, major crime in January 2017 has declined, with only burglaries on the rise.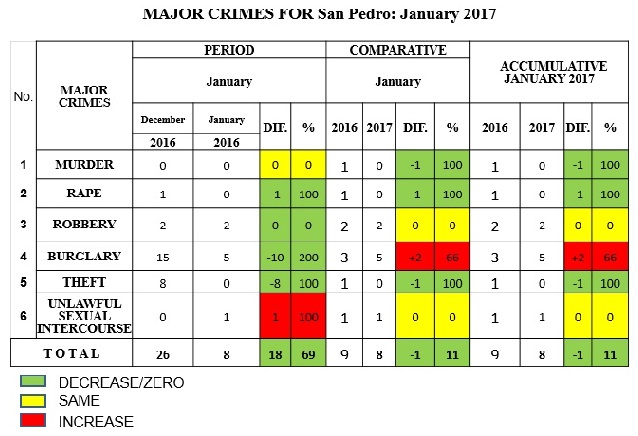 January 2017 saw two burglaries, two robberies, one case of unlawful sexual intercourse, and no murders, rape, or thefts (above $5,000). This meant an 11% decrease in crime when compared to January 2016, where there was one murder, one rape, two robberies, three burglaries, one case of theft, and one unlawful sexual intercourse.
According to the statistics, 48 other crimes were reported in January 2017. There were seven thefts (under $5,000), one theft of motor vehicle below $5,000, two counts of assaulting a police officer, three counts of aggravated assault, six common assaults, four damage to property, six counts of harm, nine cases of using insulting/indecent words/threatening words, three breach of protection order/trespassing/harassment, and seven wounding cases recorded.
Illegal drugs continue to be a major problem on Ambergris Caye, but San Pedro's Quick Response Team (QRT) have helped in reducing drug possession on the island. A total of 26 arrests were made for illicit drugs, and a total of 26,701.2379 grams of drugs (cannabis/cocaine/crack cocaine) were seized in January 2017. In addition, two .45 and three .380 live rounds of ammunition were also confiscated, leading to one arrest.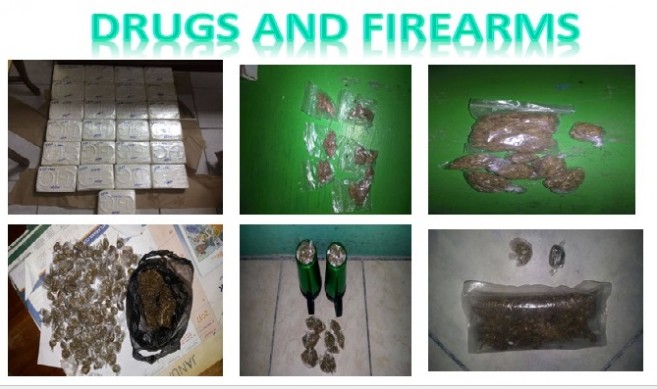 As far as law enforcement efforts, OC Jemmott has been rigorous in increasing their on-going operations. In January 2017 alone, 645 mobile patrols, 721 motorcycle patrols, 636 foot patrols, 324 QRT patrols, and 14 boat patrols were recorded. A total of 26 houses, 1,675 vehicles, 31 bases, and 4,567 persons were searched, while 465 liquor premises, 2,145 businesses, and 34 government buildings were checked.
Jemmott stated that while he has seen a reduction in major crime compared to 2016, some areas are in need of improvement. In an effort to deter crime and make the island safer, he is hoping to install more police sub-stations north of San Pedro Town.
San Pedro Police can be contacted call 206-2022 or visit the station on Pescador Drive. To report crimes anonymously, you can call Crime Stoppers at 0-800-922-8477. All information given will be treated with confidentiality.
Follow The San Pedro Sun News on Twitter, become a fan on Facebook. Stay updated via RSS