Jaylil Usher charged after being found with a weapon resembling an AK-47
Wednesday, September 6th, 2023
On Wednesday, September 6th, San Pedro Town resident, 24-year-old Jaylil Adonai C.E Usher, was formally arrested and charged with "Kept Prohibit Firearm and Possession of a Firearm with Serial Number Removed." The black firearm with a wooden handle resembling an AK-47 was found at Usher's residence while police conducted a search for weapons, drugs, and ammunition. This operation in San Mateo also led to finding another firearm, but no one was detained because it was in an empty lot.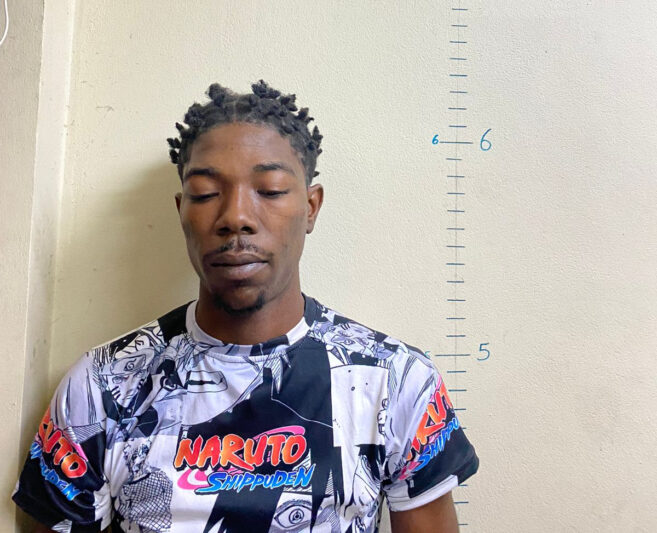 According to a police report, Usher was remanded to the Kolbe Foundation-Belize Central Prison for three years for keeping a prohibited firearm and fined $5,000 for removing the serial number. In default of paying the fine by January 2024, Usher will spend an additional year in prison.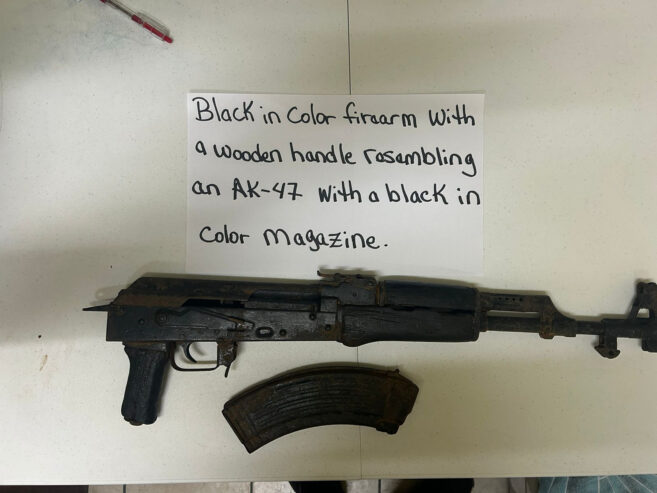 The discovery of the illegal weapon happened on Tuesday, September 5th, around 4:30PM when San Pedro Police conducted an operation at the residence of Usher, a Belizean painter of the San Mateo subdivision. While searching Usher's house, the police became suspicious of a pillowcase. When they opened it, they found it contained a black in color firearm and magazine. The findings were shown to Usher, and he was informed of the offense committed for keeping a prohibited firearm.
Usher was detained and taken to the San Pedro Police Station, where the firearm resembling an AK-47 was further examined. It was observed with a wooden handle, and its serial number had been removed. Usher spent the night detained and was formally charged the following day and remanded.
More weapons seized from San Mateo
The police on the island have been working on intelligence reports and are cracking down on the importation of illegal items to the island. The search on Tuesday for illegal weapons and drugs in the San Mateo area, along with the GI3 and members of the Special Branch, found a black Taurus 9mm pistol with one empty magazine in a vacant lot. It was inside a white plastic bag stuck underneath an old washing machine. No one was in the immediate area at the time of the findings; therefore, the firearm was taken to the police station.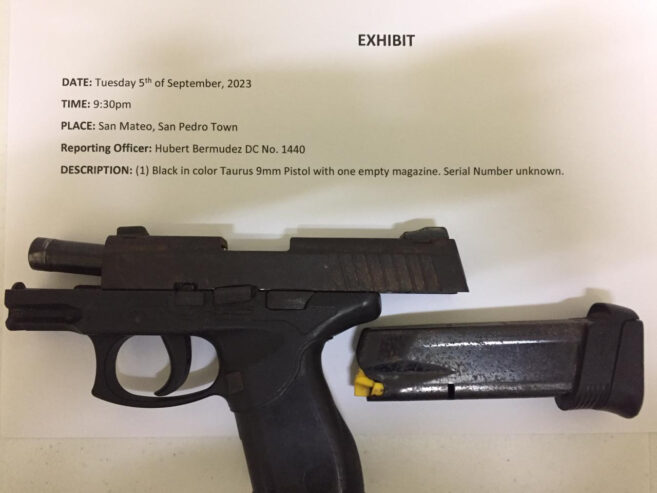 Police inform islanders that they are working for a safer San Pedro. They look forward to their cooperation and advise residents to visit the police station on Pescador Drive or call 206-2022 with any information about suspicious people or activities in their neighborhood. Confidentiality is guaranteed.
Follow The San Pedro Sun News on Twitter, become a fan on Facebook. Stay updated via RSS