Police Department issues restrictions on the use of firearms for advertising/posting online
Tuesday, June 6th, 2023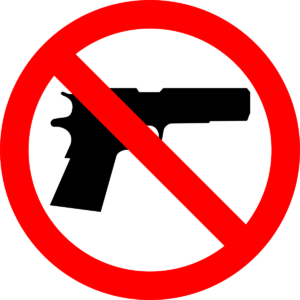 The Belize Police Department has issued a memo restricting the use of firearms for advertising and/or making posts on social media. The official note, dated May 30th, was addressed to gun dealers, and expressed concerns about how firearms are used to attract sale. The Belize Police Department set out a stern warning, highlighting that if such behavior continues, it can lead to an arrest and the revocation of licenses.
The police are aware of social media posts by gun shops in Belize City and Belmopan showing different types of firearms to attract sales. These firearms, sometimes held by models, come in different colors and calibers, varying from 9mm pistols to high-powered semi-automatic assault rifles. The memo addresses this detail, noting that gun dealers use persons without a gun license to create advertisements.
The Commissioner of Police (ComPol), Chester Williams, emphasized this issue by referring to the memo. The official note states that holders of Special Protection Gun Licenses increasingly use their licensed firearm/s to take photographs or loan their firearm to unlicensed persons to take pictures. These photographs are then uploaded to social media. "Certainly, having people advertising firearms is an issue of national security for us," said Williams. "Gun dealers who advertise their stock is like letting criminals know of all the guns they have in stock, which may lead to robberies or burglaries." ComPol added that in the spirit of preventing anyone from becoming vulnerable to criminal elements, such directives were also issued for gun dealers and licensed firearm holders.
ComPol Williams reminded them that by law, if they continue to advertise, it will be considered a breach of conditions, leading to the revocation of their licenses, including the forfeiture of all firearms. The memo also highlighted that any or all posts on social media showing or advertising guns should be removed immediately. Despite such stern directives, the posts are yet to be removed from the gun shop's social media pages.
Follow The San Pedro Sun News on Twitter, become a fan on Facebook. Stay updated via RSS