SPTC and Area Representative hold public meeting with residents of northern Ambergris Caye
Friday, May 19th, 2023
On Wednesday, May 17th, a public meeting was held in a community ten miles north of San Pedro Town by the San Pedro Town Council (SPTC) and Area Representative Honourable Andre Perez. The gathering saw dozens of people living in this island area and engaged the local authorities to discuss their needs and concerns.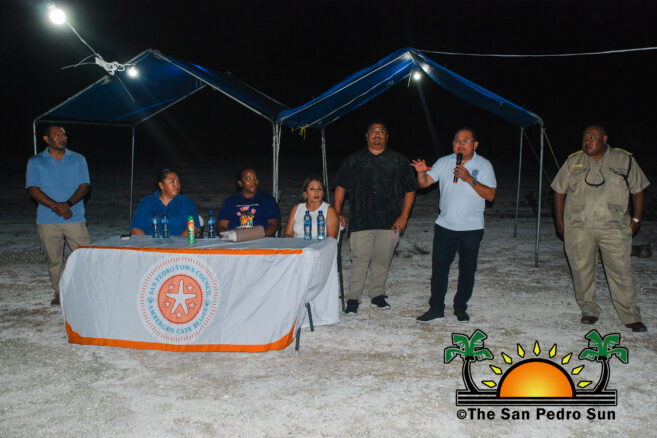 The public meeting started shortly after 7PM at an open area where a police sub-station was recently inaugurated. Several residents with their families listened to Area Representative Perez open the event, thanking them for attending. Perez told those in attendance that his team and the SPTC know that northern Ambergris Caye is developing and residents in this area lack vital services.
Mayor Gualberto 'Wally' Nuñez and his councillors joined the important session and listened to the concerns voiced by the attendees. The commander of Region Four (Ambergris Caye and Caye Caulker), Superintendent Alejandro Cowo, was also present with a team of police officers.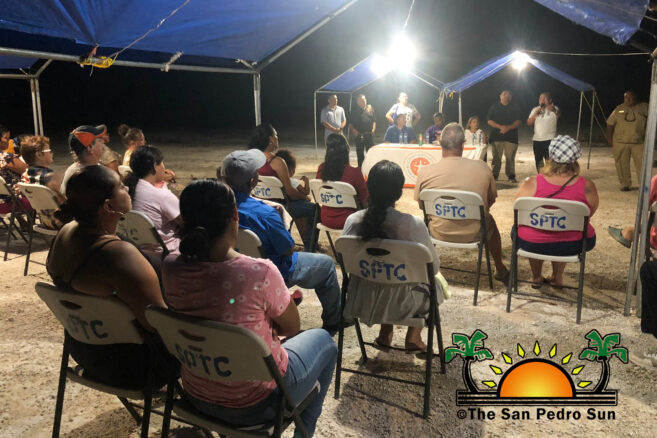 Concerns shared by residents
After the welcoming remarks, a few residents took the microphone and explained their needs. Access to water was one of the main concerns shared. This remote community is without running potable water and electricity. Many residents use solar panels to power their homes; however, this is not enough, and they would like this infrastructure to be further developed. Another concern is transportation for children attending school in San Pedro Town.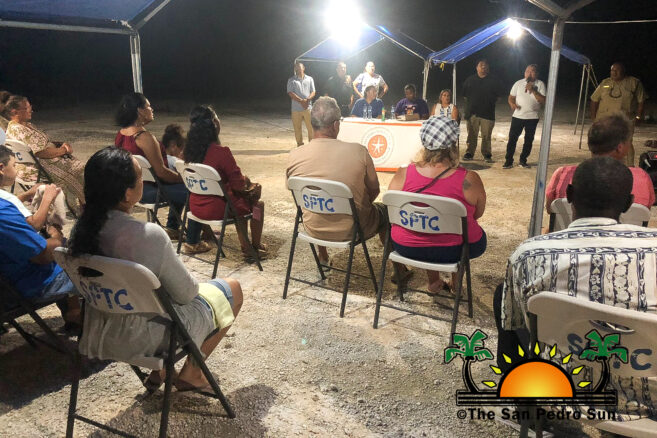 Some parents manage to get their children to school, while others depend on generous neighbours to provide a ride for their children to get to school. Although there is a police sub-station in the area, the residents complain that the police presence is unsatisfactory.
The discussion had some ups and downs, including frustrated residents raising their voices and questioning the local leaders why they were abandoned. Perez and Nuñez told the residents they have been busy working and lobbying for their well-being. Both local leaders say that such a meeting was not for political mileage as municipal elections are due in March 2024. They explained that such a meeting was overdue; hence, it was held to learn about the needs in that area.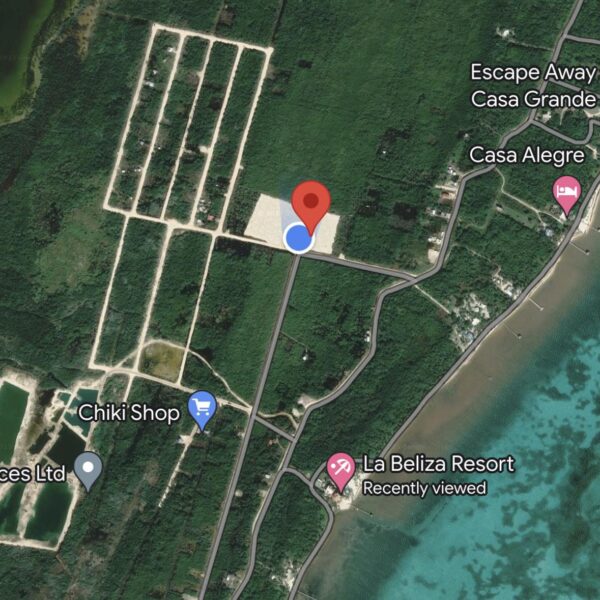 They committed to addressing the water and electricity, better lighting in the area, and the problem of transportation for students. Other items touched and prioritized were activities for children living in the northern part of the island, and even discussions to possibly build a park were also held. Perez and the SPTC even discussed possibly planning a Christmas event for them this year.
Superintendent Cowo also said he would investigate the complaints against his police officers stationed at the sub-station. Residents said they are not patrolling enough in the area and are still dealing with theft issues. The northern police sub-station was opened on February 8, 2023, to serve as the base for tourism police and operational units. When opened, the permanent police presence in this remote part of the island was welcome by islanders living nearby as it increased the feeling of safety among visitors and residents.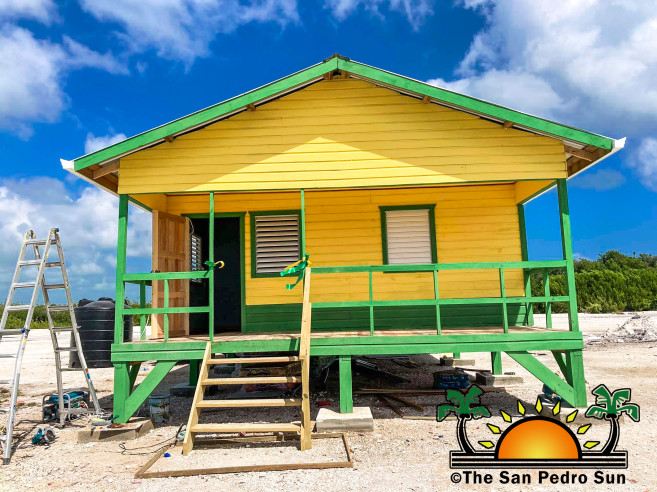 Other complaints were the lack of direct contact with the sub-station as it has no telephone line. Cowo suggested providing them with the police officer's cell phone numbers or creating a chat group to communicate better until a line is installed.
The meeting ended with a unified commitment from the local authorities to assist this northern community with the most critical services. Perez and Nuñez thanked everyone for coming out and told them they would be back for a follow-up on the issues they agreed to help with. In the meantime, the next step is community planning for future development across the island.
Follow The San Pedro Sun News on Twitter, become a fan on Facebook. Stay updated via RSS