Belize Signs the United Nations Convention against Corruption
Friday, December 9th, 2016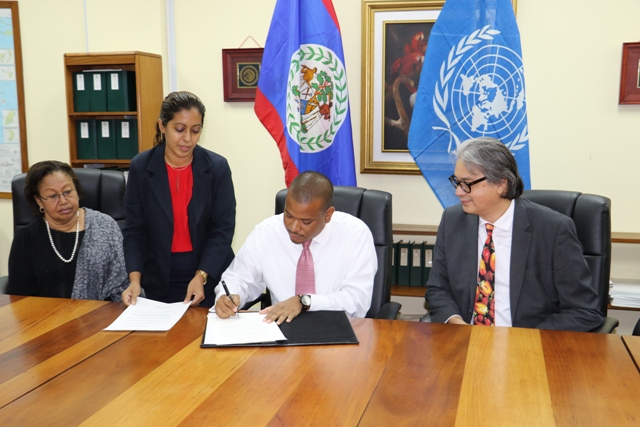 As the world observed "International Anti-Corruption Day", the Government of Belize (GOB) signed onto to the United Nation's Convention Against Corruption (UNCAC). In the absence of Prime Minister Right Honorable Dean Barrow, Acting Prime Minister, Deputy Prime Minister Patrick Faber officially signed the UNCAC treaty on Friday, December 9th, making Belize the 184th country to sign this convention.
After discovering an array of scandals within the GOB, the Belize National Teachers Union (BNTU), along with citizens of this country and other organizations demanded action from the government. Hon. Faber, in the presence of the UN Resident Coordinator Christian Salazar Volkmann, officials from the Government of Belize and members of the Belize Chamber of Commerce and Industry, signed the treaty making Belize a signatory of the UNCAC.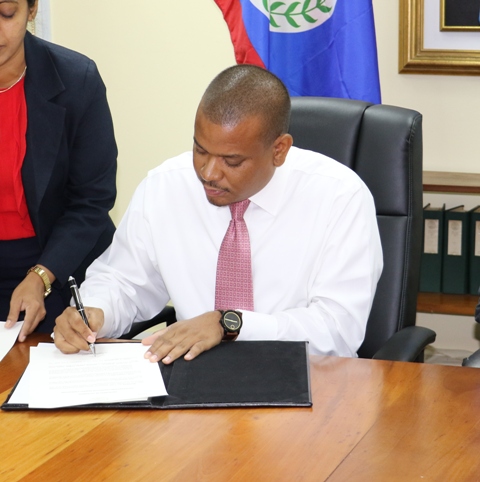 At the signing ceremony Hon. Faber said that is a pleasure for the country to become a signatory of the Convention and that this will aid in championing the issues of corruption in Belize. He added that it is only one step forward in the development of Belize and that the government is glad to be a part of a global effort in fighting against corruption and fostering the development of countries and their people. The signing signals the start of the development of the framework for the upcoming work plan of the Government of Belize under the Convention.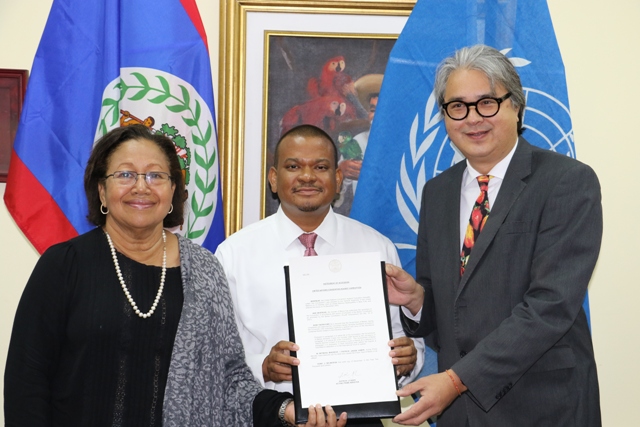 In his address, Volkmann said, "I can assure you and the people of Belize that the UN, particularly UNODC and UNDP, we are ready to help Belize on its way to bring in the experience from other countries, to bring in the technical expertise this is needed to move forward on a way that in fact is a task of the Belizean government, the Belizean society, to find the right ways to end corruption and be more transparent."
Prime Minister Barrow signed an Instrument of Accession submitted to the United Nations Secretary General after the Senate ratified the notion on November 30, 2016. The Convention focuses on five main parts: Preventive Measures; Criminalization and Law Enforcement; International Cooperation; Asset Recovery; Technical Assistance and Information Exchange.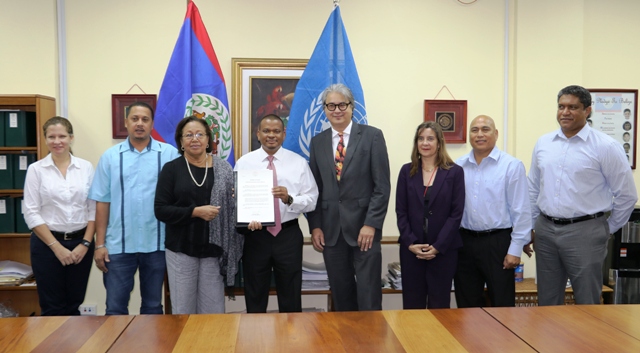 The Convention also consists of 71 Articles, which are divided into eight Chapters. It details anti-corruption measures that signatories are required to implement within their laws and institutions. These measures aim at preventing corruption, including domestic and foreign bribery, embezzlement, trading in influence and money laundering. Apart from signing this convention, the GOB has agreed to several good governance reforms, activating the Integrity Commission, and commencing the process for installing the 13th Senator.
Follow The San Pedro Sun News on Twitter, become a fan on Facebook. Stay updated via RSS