Minister Heredia questioned on immigration at the Senate Special Select Committee
Friday, July 14th, 2017
Area Representative of Belize Rural South and Minister of Tourism and Civil Aviation, Honourable Manuel Heredia Jr., appeared before the Senate Special Select Committee on Wednesday, July 12th to answer questions on the ongoing immigration investigation. Heredia's name appeared multiple times in the Auditor General's Special Report on Immigration and Nationality 2011-2013. The report states that he made several recommendations for persons to receive visas, passports and nationalities, for which they did not qualify. At the Senate inquiry, Heredia was also questioned about the back and forth movement of packages directed to both immigration offices in San Pedro Town and Belmopan City. He defended himself by stating that he was providing a courier service for his constituency and that he never manipulated or violated the immigration laws at the time of assisting people gain legal status in the country.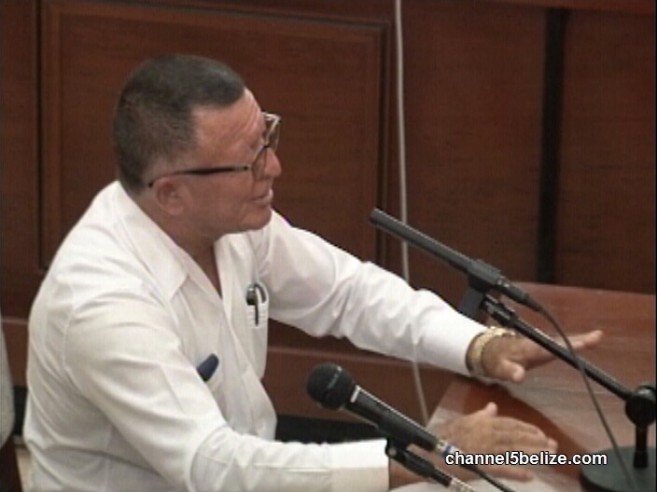 The inquiry began by questioning Heredia about his courier service, which was stopped by the current Minister of Immigration and Nationality Senator Godwin Hulse. Heredia claimed that he had been providing such service since 1994, when he was the Mayor of San Pedro Town. "My job at the time as Mayor, and now as Area Representative is to provide services to my constituency," said Heredia. "It was something I was asked to do. If it is illegal, I was not aware and I believe it was just a service I was providing."
Heredia added that he never inquired as to what was inside the packages. "I would never know what was inside," he said. "They were sealed manila envelopes, so if it was passports or visa stamps I could not tell. My job was just to deliver the package." Heredia stated that he was surprised to know that he was being accused of taking visas to the island, when he was never aware of packages' content. "I believe that my credibility up to now and ever has at no time been questioned." Heredia told the Committee that he never received any payment for his courier service and that since it has stopped; the efficiency of immigration service on the island has dramatically dropped.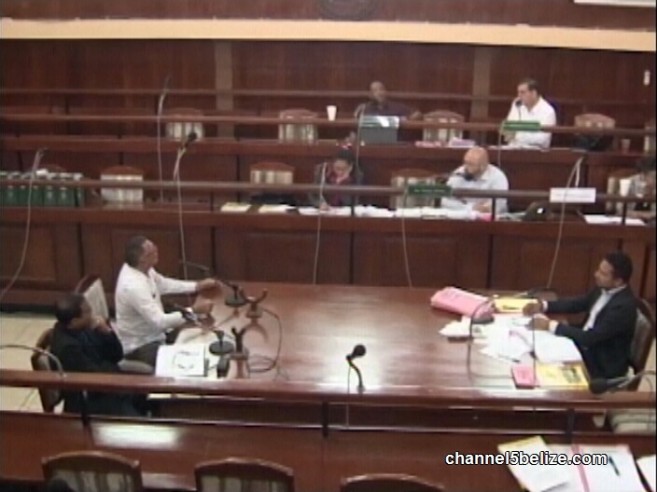 As the inquiry continued, Heredia was questioned about his relation with the Harmouch family on the island. It was revealed that several members of this family were assisted by the Minister to acquired Belize citizenship. The main question was that some of these persons did not qualify for nationality. Heredia simply stated that he had written hundreds of recommendations, but denies instructing any immigration officer to manipulate any files for anyone. "I have never instructed any immigration officer to please provide me with a file to speed a process. Up to today, I will just ask about the status of an application," he said.
Heredia confidently denied any interference in the fast approval of citizenship to island residents Samir and Ahmad Harmouch. He told the Committee that his intervention had no influence on the Harmouches getting their nationality.
He further contended that he had no control over the Immigration Department, and that he made no requests for favourable treatments for that family or anyone else. "I think I have been very clear that my only intervention is that I will go with my receipt and check the status of a particular file. That's all the intervention in all those cases," Heredia ended.
Before Heredia was dismissed, he was reminded that, if needed, he would be asked to return for another inquiry. The Senate inquiry continues next Wednesday, Juy 19TH.
Follow The San Pedro Sun News on Twitter, become a fan on Facebook. Stay updated via RSS