The Mayor and Minister Cup kicks off!
Monday, December 21st, 2015
The San Pedro Sports Council in collaboration with The San Pedro Town Council and the Ministry of Tourism, Culture and Civil Aviation held the first games of the first 11-a-side Mayor and Minister Cup on the island. After a fun marathon which featured the talents of the 12 participating teams, the Football Tournament officially started on Friday, December 18th with two thrilling matches. The tournament is divided into three numbered groups, with four teams in each group. Matches will be held on the weekends at the Honorable Louis Sylvester Sporting Complex at 7PM sharp starting on Fridays.

The first two games on Friday saw Belize Pro Team facing Progresso Boys. The crowd cheered loudly as goal after goal, teams gave each other a reason to show off who was the best. At the end of the match, the game finished in a draw.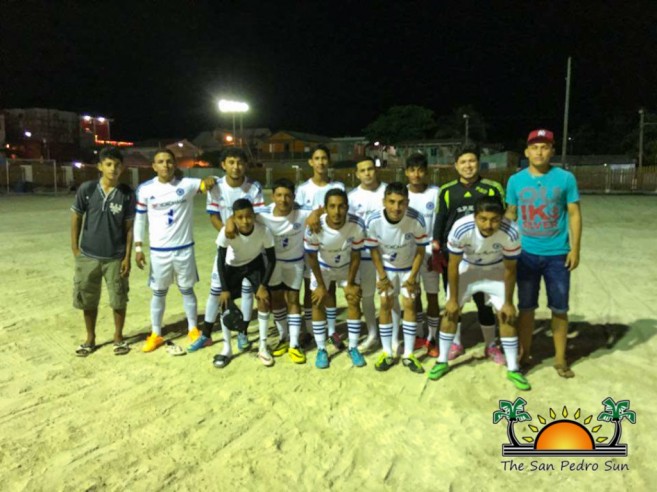 The second match of the evening was between Sky Energy and Peace Makers. The first half of the match saw the Peace Makers taking the lead by three goals, but in the second half, the Sky Energy boys buckled up and made a soaring comeback by scoring three goals in the last minutes of the game, however it was not enough to beat the Peace Makers team. At the end of the evening, Peace Makers ended up taking the victory of the second game of the night with a clean 7-3 game point.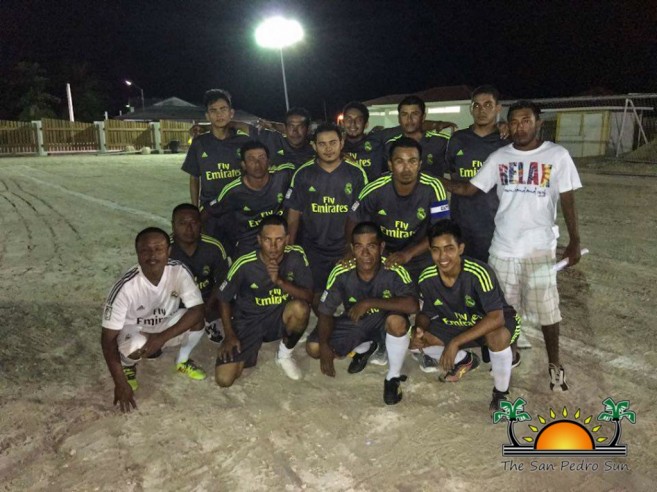 The games for the Saturday and Sunday were postponed due to the inclement weather. Therefore, the second round of games will be played on Friday, January 8th. The full schedule is available on www.sanpedrosun.com.

For more information on the tournament, contact Wilbert Magaña at The San Pedro Town Council on Barrier Reef Drive or at 226-2198 during normal working hours.
Follow The San Pedro Sun News on Twitter, become a fan on Facebook. Stay updated via RSS