Belizean anglers show off fishing skills at Mahahual's Copa Gobernador
Wednesday, May 11th, 2016
Belizean anglers and boat captains performed excellently at the 25th Annual Copa Gobernador Fishing Tournament, even managing to claim four of the top ranked spots. Held on Saturday, May 7th and Sunday, May 8th in Mahahual, Quintana Roo Mexico, the tournament saw the participation of 13 Belizean teams among the Mexican competitors. And even though no Belizean team captured the first place prize, San Pedro's 'Aaliyah Marly' captained by Enrique Marin, won second place.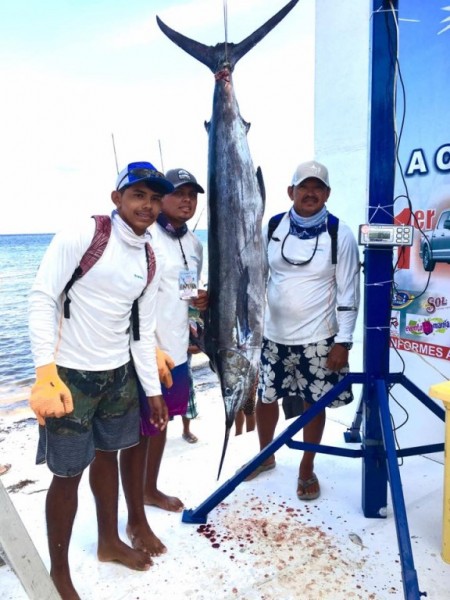 The 'Aaliyah Marly' took the lead of the tournament on the first day after successfully catching an 85.6-pound Marlin. Unfortunately for the Belizean team, their Mexican competitors 'Bad Boys' captained by Alejandro Rodriguez Ortiz managed to pull in an impressive catch on the second day. Bad Boys' haul of a 43-pound white marlin, a 261.20-pound blue marlin, two dorados and a wahoo earned them 16,104 points and the top prize of a new truck. 'Aaliyah Marly' settled for the second place with 4,280 points taking home a compact car.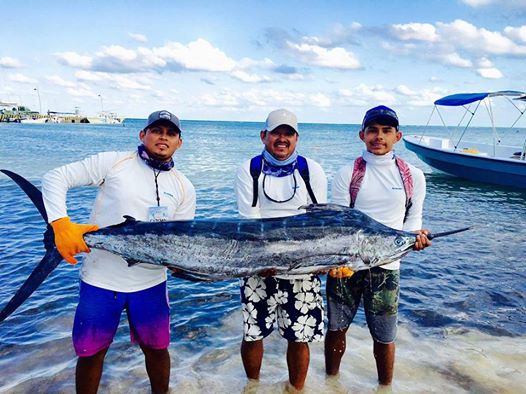 Other Belizean teams that placed included 'Arsenal' captained by Jody Leslie, who placed in fifth; 'Seakarous' captained by Ivan Staines, who took eight place, and 'Captain Sharks' captained by James Ritchie who placed eleventh.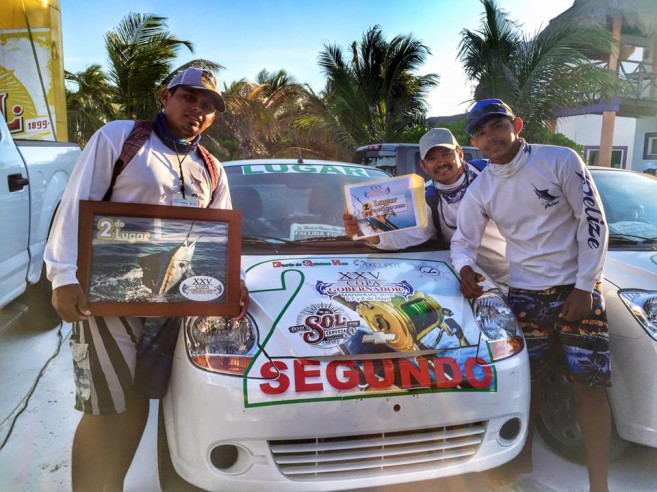 Copa Gobernador brings significant economic benefits to the area, and is considered one of the largest tourist attractions for Mahahual. For years, Belizean fishermen have participated in the tournament, often placing in the top ranks.
The San Pedro Sun congratulates the local teams on their wins and wishes them the best of luck in their next tournament.
Follow The San Pedro Sun News on Twitter, become a fan on Facebook. Stay updated via RSS