SPHS Male Volleyball Team regional champs again!
Thursday, November 10th, 2016
On Saturday November 5th, the San Pedro High School's (SPHS) Male Volleyball Team captured the title of Northern Regional Male Volleyball Champions. The games were hosted by Muffles College at the People's Stadium in Orange Walk Town, where they competed against teams from secondary schools in the northern division. The championship has given the SPHS boys the ticket to represent the North at the National Secondary Schools Sports Association Volleyball Tournament to be held on Friday, November 11th and Saturday November 12th at Sacred Heart College in San Ignacio Town.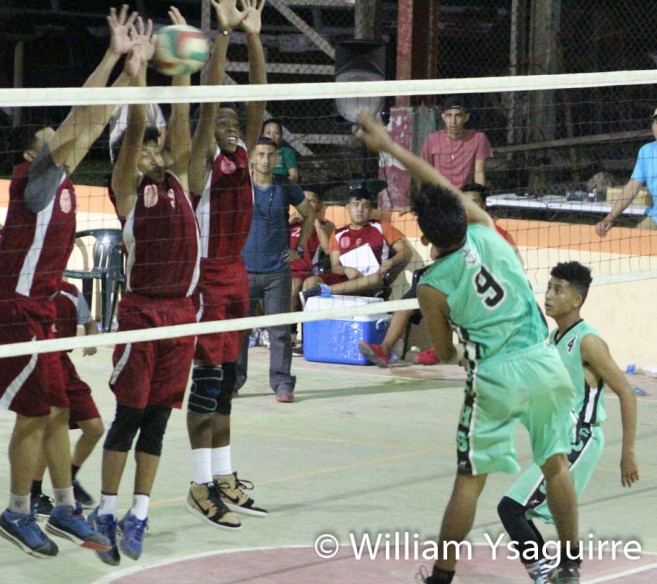 According to Sports Director Paul Kelly, the competition was a one shot opportunity in order to advance to the national tournament. "It was like sudden death, we had to win each game to stay on track to the nationals," he said.

During the first game, the island boys faced the hosting team from Muffles, defeating them with a score of 3-1. The second game for SPHS was against Corozal Community College (CCC) male team. Kelly stated that this was the decisive match, and the win was a must. Through the five sets of the crucial match, the boys from CCC seemed dominant, but the SPHS did not falter, walking away with a final score of 15-4. Immediately after, the team was awarded with their first place trophy. SPHS' Josue Marin received the Most Valuable Player award.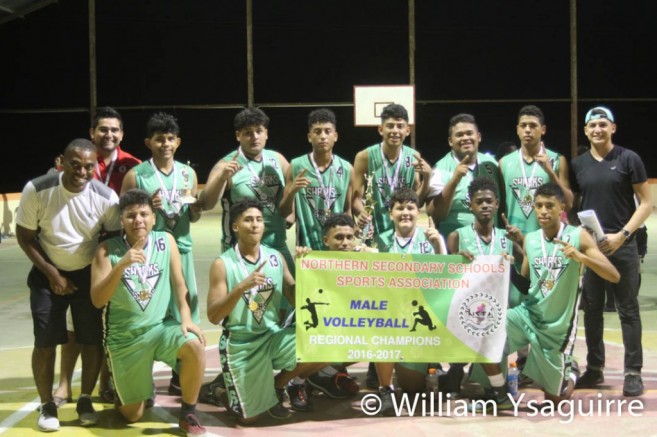 The SPHS boys are now set to compete at Nationals, where they will meet with zone champions from the West, East and South of the country. During the few days before their departure to the Cayo District to join in the battle for the top prize, the team will be hard at practice hoping to capture the National Championship. "We are working hard and we are hopeful for a good result at nationals," said Kelly.
The San Pedro Sun congratulates the SPHS boys on their victory as Northern Regionals Male Volleyball Champions, and wish them the very best at Nationals.
Follow The San Pedro Sun News on Twitter, become a fan on Facebook. Stay updated via RSS