SPHS are the champions of the 2017 San Pedro Softball Cup
Tuesday, May 2nd, 2017
The San Pedro High School (SPHS) male softball team are the champions of the 7th annual San Pedro Softball Cup. Hosted by The San Pedro Town Council (SPTC), the games were held at the Honourable Louis Sylvestre Sporting Complex on Friday, April 28th and Saturday, April 29th. The tournament saw teams from Corozal Town, Belize City and San Pedro Town.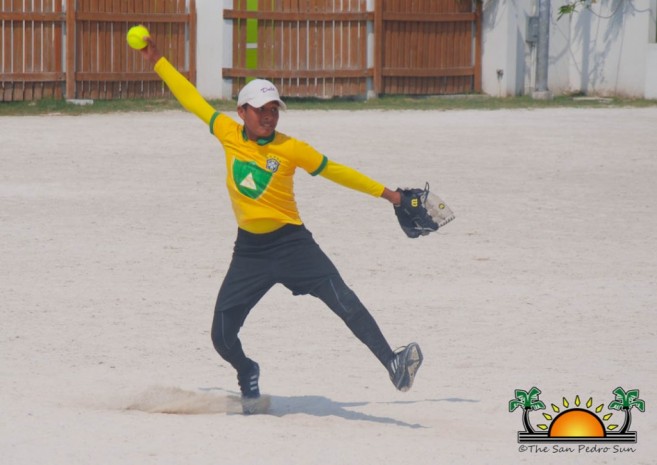 The teams were a combination of junior and senior players, with the Belize City and Corozal Town teams featuring players from different levels, including primary school level.

In the first games played on Friday evening, SPHS faced Belize City. SPHS took the lead with a 15-1 win. The island team took another win in the second game against team Corozal Juniors in a 26-2 point game.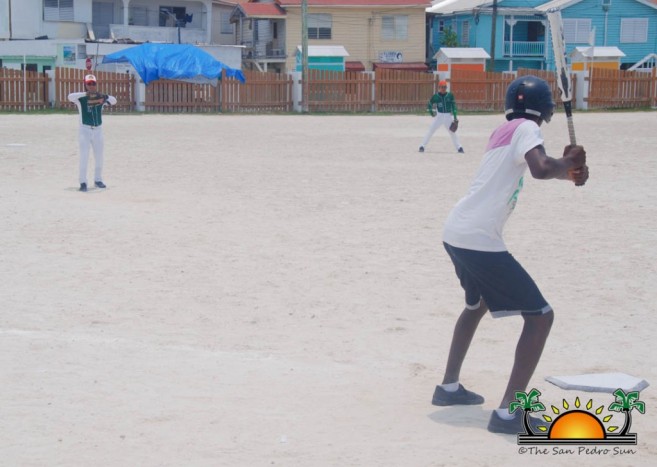 On Saturday, the games continued with the Belize City team winning 21-1 over the Corozal Juniors. SPHS faced Belize City once again, and it was a tight 6-5 win for SPHS. In their second and last match of the day, SPHS delivered a sweeping 13-4 win against Corozal Juniors. Corozal boys put up a challenge, but it was futile and SPHS claimed the first place. The second and third place tournament game was between Corozal Juniors and team Belize City. With a 14-2 win, the Belize City Team triumphed over Corozal Juniors.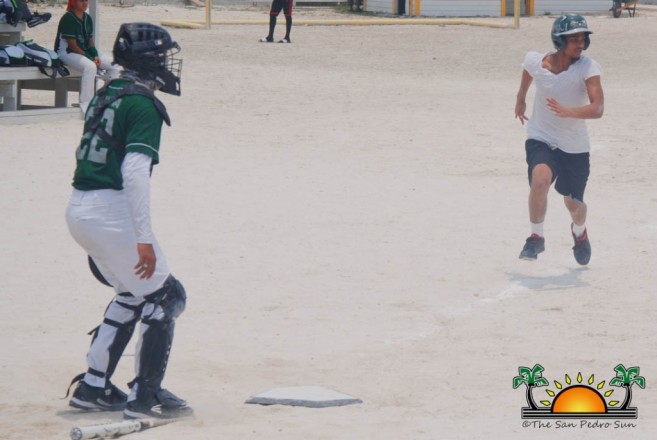 Each team was presented with trophies, along with individual awards for outstanding players. SPHS' Angel Navidad won the Most Stolen Base award, with a total of six stolen bases. There was a tie in the award for Best Batting Average between SPHS' Ian Pou and Leonard Lopez. For the most Home Runs, there was also a tie between SPHS' Angel Navidad and Cristian Orellana and Francis Russel of Belize City. The Most Runs Batted In (7) award went to SPHS' Guillermo Nuñez. Ian Pou received the award for Best Outfielder, while the awards for Most Strike Outs and Most Wins and Most Valuable Player went to Cristian Orellana.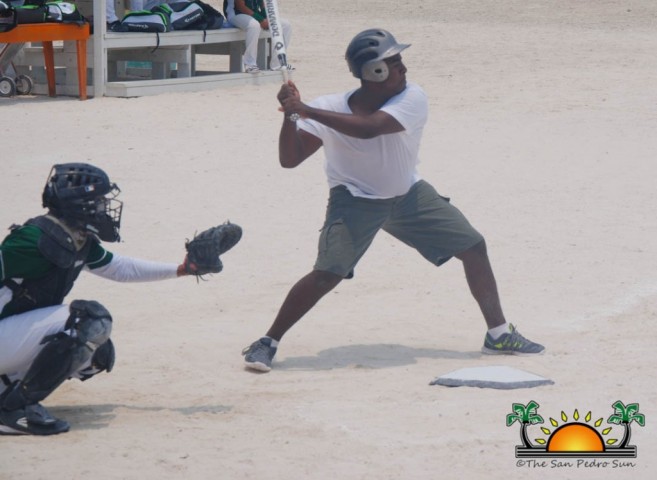 After the award ceremony, Marion Mejia from the SPTC thanked all the teams and players for taking part in the tournament. Corozal Juniors paid special recognition to Hearland Trapp, who according to them, brought back softball to Corozal Town. All teams thanked the SPTC and promised to be back for next year's competition.
The San Pedro Sun joins the community in congratulating SPHS male softball team on yet another job well done.
Follow The San Pedro Sun News on Twitter, become a fan on Facebook. Stay updated via RSS