Five-a-Side football tournament: Week two
Thursday, May 25th, 2017
The San Pedro Town Council 5-a-side Football Tournament continues with non-stop sporting action. Just in its second week, the tournament is proving to be a total success, as large crowds have gathered at the Honourable Louis Sylvestre Sporting Complex to enjoy the games since the competition started. The most recent matches were played on Wednesday, May17th, through Saturday, May 20th, in the male, U-15 and U-10 divisions.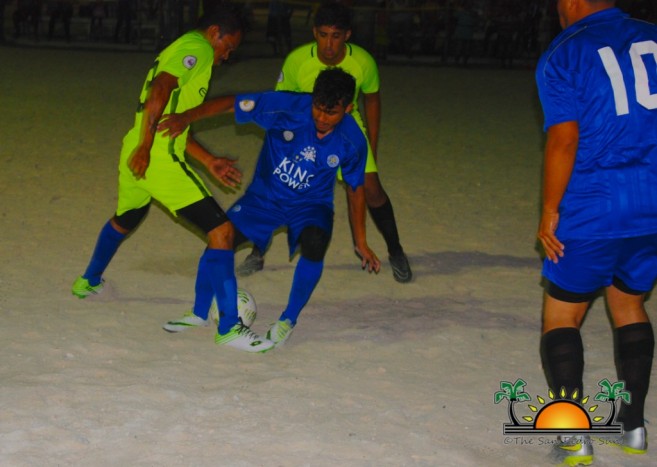 Wednesday night saw three games take place in the male division. Games started at 7PM, and saw sweeping victories favoring the most prepared teams. At the end of the first night of games the results were: Jokers FC 4 vs Goliath 1, Rough & Tough 3 vs Tropic 1, and Rookies 6 vs Tuff Strikers 0.

On Thursday, May 18th, the competition continued in the male division. It was another night filled with football action, as each team played its best, to the delight of their fans. The final scores at the end of the last match were: Costa Boys 6 vs Terror Squad 3, Los Catrachos 3 vs Peacemakers 0, and Sea Star Strikers 2 vs Boca Bombers 1.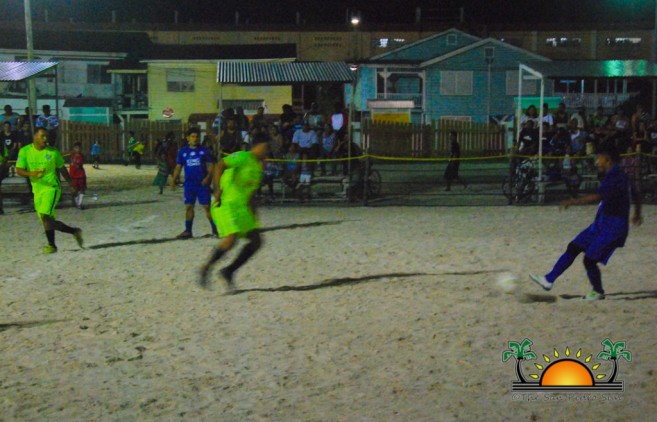 The following day, the U-15 teams along with six of the male teams faced their competition. The younger teams saw both a close score and a runway victory: New Raven's 7 vs San Pedro Pirates 2, and Los Catrachitos 1 vs Caribeña Strikers 1. The male teams then took to the field.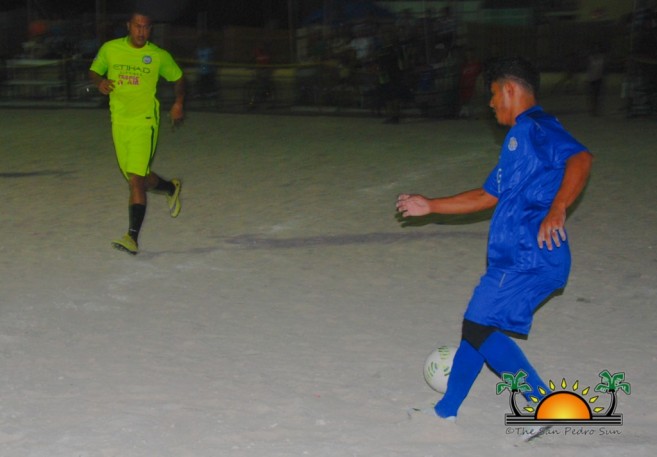 After three action-packed matches, the final scores were: Jokers FC 3 vs Peacemakers 0, Terror Squad 4 bs Boca Bombers 2, and Rookies 4 vs Sea Star Strikers 2.

The U-10 players shared the pitch alongside six male teams on Saturday, May 20th. Parents showed up to support their youngsters who showed off their football skills on the field. The games saw Pirates Manchester crushing the Pirates 4-0, While Belize Pro Dive walked away with the victory after winning the game against FC Larubeya, 3-2. Following the youngsters' matches, three games in the male division took over. These games were hotly contested, with ties and solid wins in the end. The final scores were: Tropic 5 vs Los Catrachos 2, Goliath 1 vs Costa Boys 1, and Rough & Tough 3 vs Tuff Strikers 0.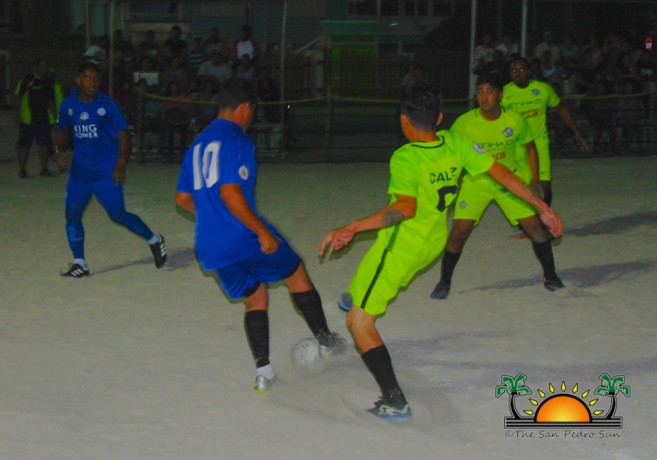 The second round of games continues on Friday, May 27th, and runs through the weekend starting at 7PM. Everyone is invited to come out and support our local athletes!
Follow The San Pedro Sun News on Twitter, become a fan on Facebook. Stay updated via RSS