Dawson's Pit Fighters compete in Chetumal Xtreme Cage MMA tournament
Wednesday, July 11th, 2018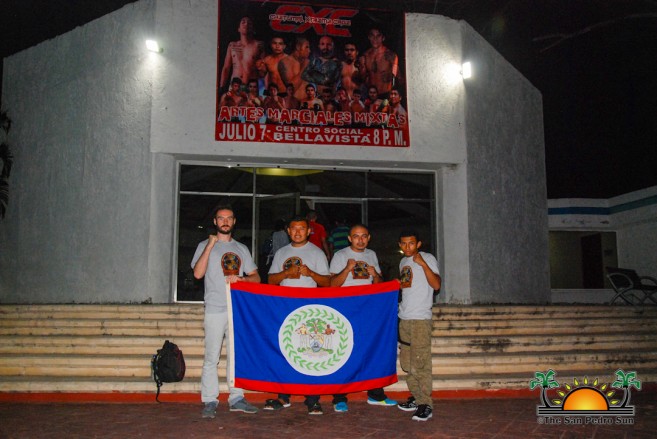 Ambergris Caye and Belize were represented in the neighboring Mexican City of Chetumal, Quintana Roo, at a mixed martial arts competition on Saturday, July 7th. Three fighters from the island's Dawson Pit Fighters training school, Gavin Duffy, Juan 'Mighty Mouse' Hernandez, and Allen Cawich, competed in the event known as Chetumal Xtreme Cage against competitors from Mexico. The Belizean group scored one win out of three and upon their return to the island, fighters have returned to training as they prepare to participate in future events.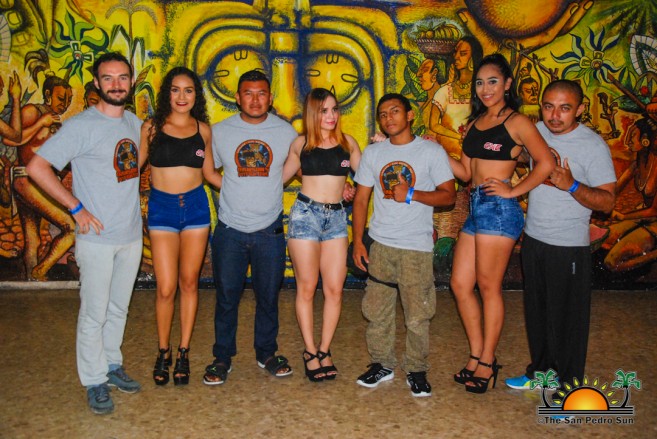 Coach Martin Dawson and the three competitors traveled to Chetumal on Friday, July 6th, where they participated in the official weigh-in ceremonies.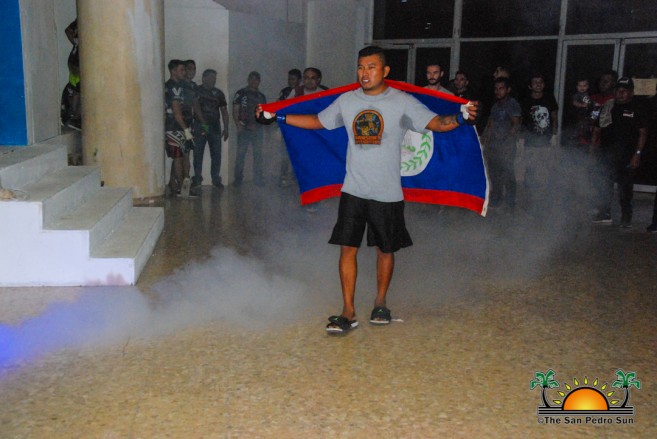 The following day, around 10PM, the event officially started at the 'Salon Bella Vista' in downtown Chetumal. Each fight consisted of three rounds of five minutes each. The venue was packed, and after the presentation of the fighters, the opening fight saw Belizean Cawich taking on Joshua Espinoza 'Golden Boy.'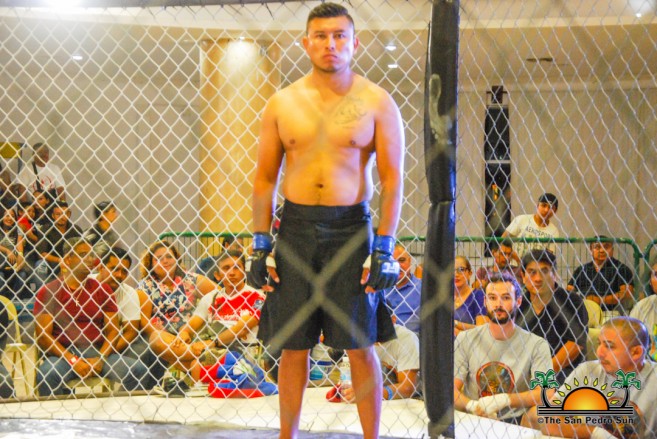 The fight was aggressive and fast-paced, as in the first 32 seconds of the first round, Cawich was sent to the floor with a solid punch. He was unable to continue and Espinoza won the match by way of technical knockout.
Next was Duffy, who went against Carlos Dominguez from Primmates fighting school. Dominguez controlled the start of the match, but in following two rounds it was Duffy who had the upper hand. At the end of the 15 minutes of the fight, Duffy took the win for Belize.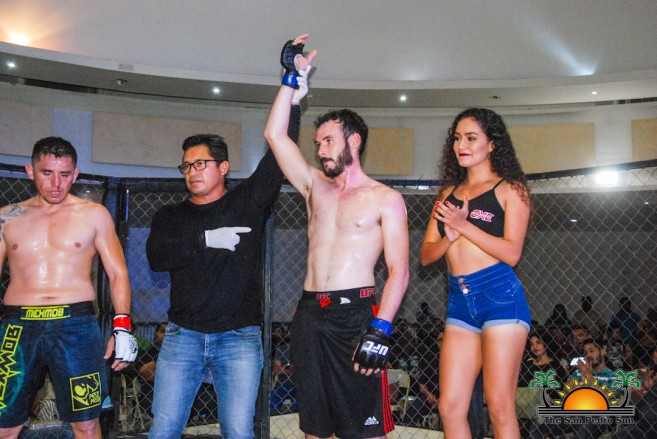 After a couple fights between fighters from different parts of Quintana Roo, the title match in the Juvenile category saw island Mighty Mouse competing for the belt against Primmates' Daniel Zurita.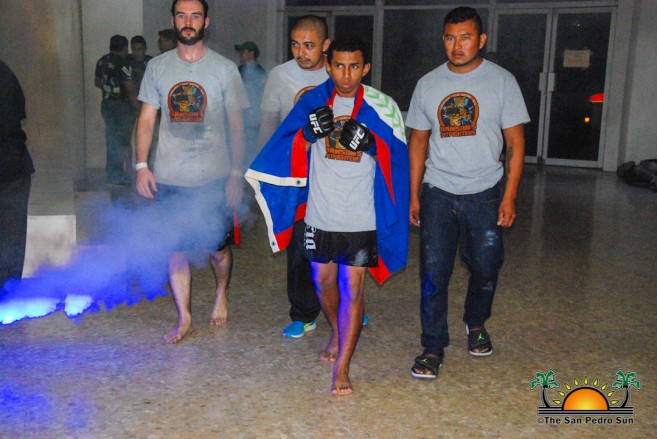 During the first round, Mighty Mouse put up a good fight and even seemed to dominate. However, by the second round, Zurita took advantage of his height over Mighty Mouse and began dominating. The referee stepped in and declared Zurita the winner.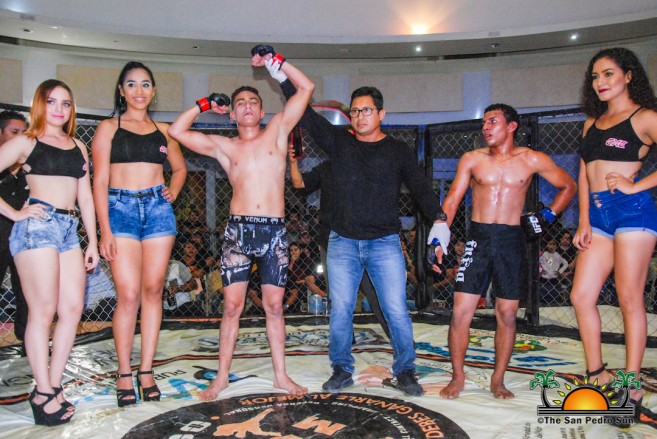 Dawson told The San Pedro Sun that he was pleased with his fighters' performance, and that they will continue working hard to continue improving.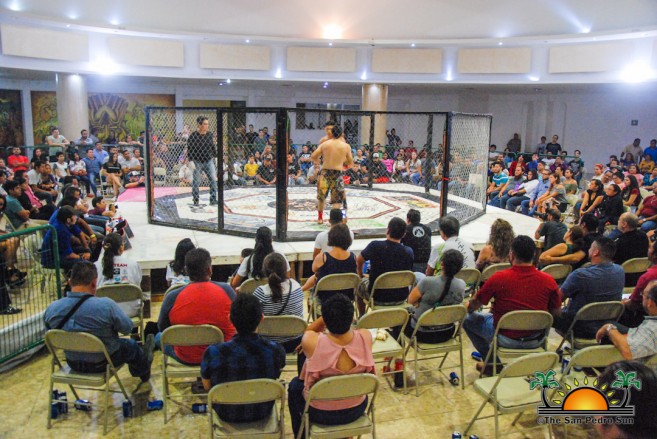 Organizers of the event thank all the fighters and everyone who came out to support the event. There are plans to host another event, but this time, in San Pedro Town. Organizers are tentatively looking at November of this year if they receive the necessary sponsorship and support.
Dawson invites all interested persons in the MMA sport to continue supporting the discipline that is slowly growing stronger on the island. His training school offers classes based on kickboxing and Brazilian jiujitsu. For more information on Dawson Pit Fighters training school, and to enroll, contact Dawson at 605-2110 or visit their website.
Follow The San Pedro Sun News on Twitter, become a fan on Facebook. Stay updated via RSS