Mixed Martial Arts and Self-Defense course hosted at Kidtopia
Thursday, October 11th, 2018
Many island children learned some Mix Martial Arts (MMA) and self-defense techniques at Kidtopia San Pedro on Saturday, October 6th. The session was facilitated by MMA trainer Martin Dawson of Dawson's Pit Fighters Training School, who taught the children basic fighting techniques to better prepare them in a vulnerable situation.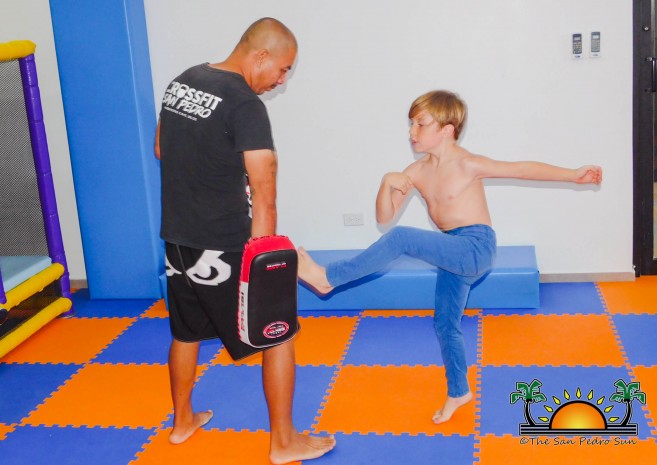 The training session was held at the playground area inside Kidtopia San Pedro from 2PM to 4PM. Dawson began with some warm-ups and stretching's such as jumping, sit-ups, and crunches, after which the participants were shown a variety of defensive moves based on hypothetical scenarios. The seminar ended with the children trying out the different techniques with the assistance of the instructor.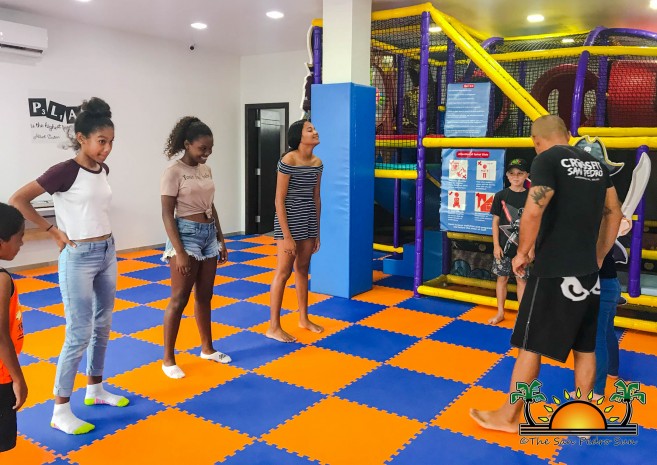 MMA enthusiasts are also reminded of the island's first MMA tournament to be held on Saturday, October 20th, at 8PM at the Honourable Louis Sylvestre Sporting Complex. The event will see several different matches with fighters from Belize and Mexico.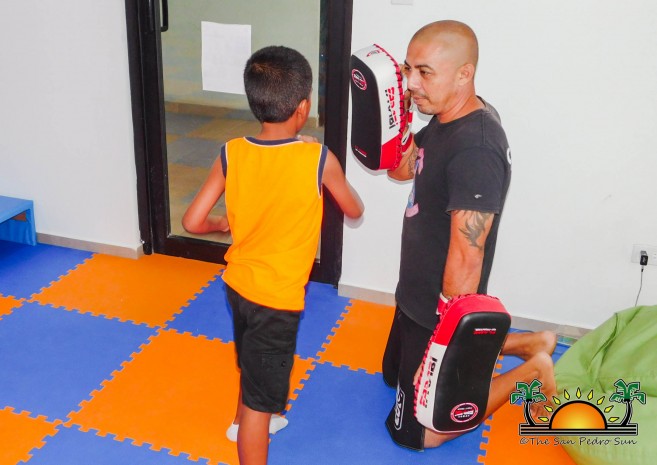 Kidtopia owner Christina Potvin is glad the children enjoyed the session, and she looks forward to hosting different fun-filled activities. "I'm already working with other organizations here on the island that I believe can be both educational and fun for the children at Kidtopia."
Kidtopia San Pedro is the island's first-ever kids club/drop-off center and is located on the second floor of Sancas Realty Plaza (Unit #13) on Coconut Drive, downtown San Pedro. It opens Tuesdays through Saturdays from 10AM-7PM, and on Sundays from 12PM-5PM. For more information about Kidtopia, you can call 633-2228, follow them on Facebook and Instagram, or email them at [email protected]
Follow The San Pedro Sun News on Twitter, become a fan on Facebook. Stay updated via RSS