ADVISORY NO. 5 TROPICAL STORM FRANKLIN
Monday, August 7th, 2017
The National Emergency Management Organization (NEMO) in collaboration with the National Meteorological Service hereby informs the general public that Tropical Storm Franklin with maximum sustained winds of 60mph is now located near 17.7 North Latitude and 85.1W West Longitude or some 205 miles East of Belize City and 165 miles north east of Half Moon Caye. The barometric pressure is now at 999 milibars (mb). Franklin continues to move to the West-North-West at 14 mph. The cayes and Corozal district can expect Tropical Storm force winds. There is a possibility that Franklin could reach Hurricane strength just before making landfall this evening or tonight. We can expect as much 3-6 inches of rainfall with possible higher amounts, gusty winds, and severe thunderstorms. The forecast is for heavy rainfall over Belize which is likely to cause flash floods, particularly in the south. Also expected is damage to properly built structures, poorly constructed signs, radio/TV masts and antennas. Minor pier damage disruption to transportation, water, electricity, and telephone can be expected. We should also be prepared for some loss of livelihood, mudslides and rock falls.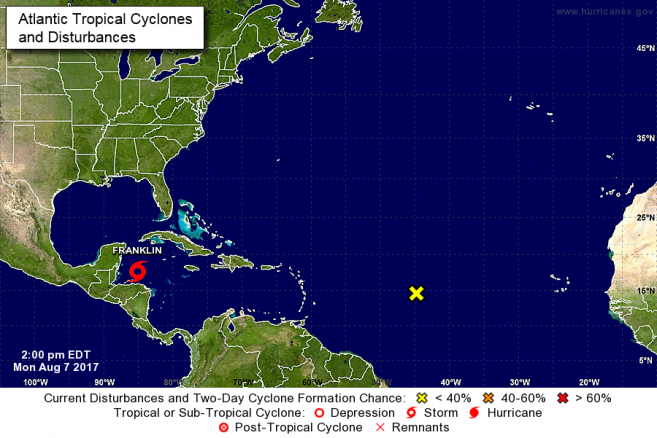 A tropical storm warning remains in effect from Belize City up to the Corozal district. Shelters will be opened in San Pedro, Caye Caulker, Belize City, Orange Walk and Corozal. NEMO will be providing a dry safe place to shelter so people are expected to bring along their own food and water. Bus runs continue from Belize City to northern, central and southern Belize. Water taxis are still providing service. The cut off time for water taxis is expected to be about 4 p.m. An update will be provided before then. Bus runs will continue until 6 p.m. except for the north, the cut off time is 3:00 p.m. today, all subject to change based on the situation. Flight delays and cancellation will be sent out shortly.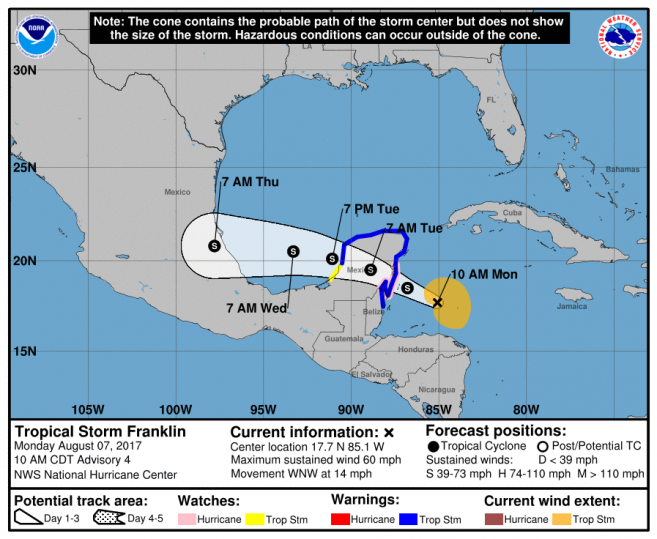 The general public are advised to make the necessary arrangements to protect life and property. At risk families are encouraged to voluntarily move away from the coast to weather the storm in a safe, dry place. If you are exposed to bad weather conditions and flooding move to a shelter or higher grounds, with family or friends. Check up on family members and neighbours who are in need of assistance. Do not wait until it's too late to take action. People in those areas under a Tropical Storm Watch and Warning are strongly encouraged to put their family emergency plan into action. Secure water and food, loose objects, school books and uniforms in plastic. Never underestimate a tropical cyclone due to its category or strength and where it's projected to make landfall. People in places like Gungulung, Afghanistan, Belama and Vista del Mar, Port and Lake I use your experiences from Hurricane Earl.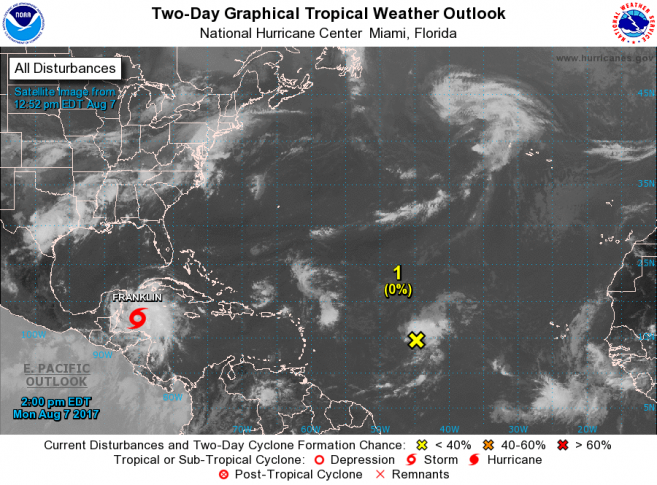  Fishers and seagoing members of the public are urgently informed to seek or remain in safe harbor. People on the cayes are encouraged to take the necessary actions to protect life and property.
 Farmers are encouraged to attend to their crops and animals to reduce losses.
 Drivers are urged to drive with extreme caution to avoid accidents due to slippery road conditions.
NEMO emergency coordinators can be reached as follows:
i. Corozal, Mr.Williard Levy at 623 0237;
ii. Orange Walk, Ms.SuliemaCeliz at 605 5046, or Mr. Aragon at 636 6094;
iii. Belize District, Mr. Lionel Tillett at 6154834 and Mr. Kevin Pollard at 621 2275;
iv. San Pedro, Ms. Vanessa Parham at 632 3698;
v. Belize City, Ms.Timrose Augustine at 600 8672, or Councillor Willoughby (BZCC) at 6309793
vi. Belmopan, Ms. Clare Moody at 630 9791;
vii. Cayo, Mr. Al Westby at 630 3224 or Mr. Johnny Ramclam at 625 2526;
viii. Stann Creek, Mr. Keith Emmanuel at 615 9711;
ix. Toledo, Mr. Kenton Parham at 630 9787;
x. The NEMO Emergency Hotline is 936
The public is asked not to panic, listen carefully and take actions based on the advice given by NEMO and the National Meteorological Service.
Follow The San Pedro Sun News on Twitter, become a fan on Facebook. Stay updated via RSS