Family seeks help after home burns down in northern Ambergris Caye
Thursday, October 26th, 2017
A family in northern Ambergris Caye lost their home in an unprecedented fire that police are treating as arson. According to an October 24th report made by the owner, 39-year-old Carla Velasquez, the incident took place sometime between October 15th and October 18th, while she and her family were not in the house. They lost everything in the blaze, and even though they have been receiving assistance from the community, they now need help to rebuild their home.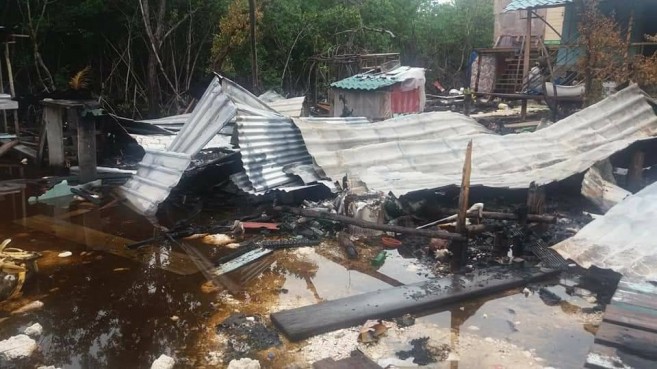 In the official report made to San Pedro Police, Velasquez, along with her common-law husband Emir Recinos left home on the evening of Sunday, October 15th due to the torrential rains causing flooding in the area. A few days later, on Wednesday, October 18th, when her husband checked on the house located eight miles north of San Pedro Town, he found it destroyed by a fire.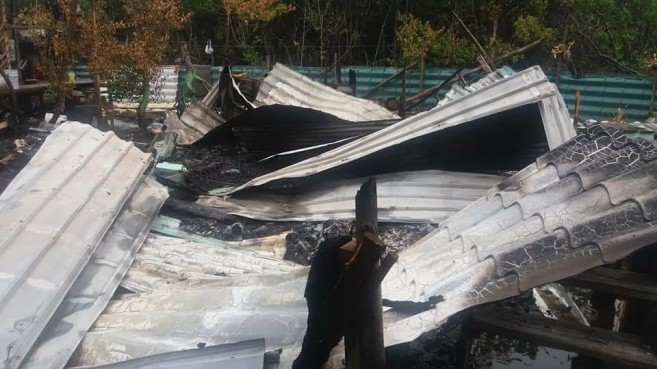 Velasquez told The Sun that she believes it was deliberately set on fire since the house did not count with electricity. She added that there is no other explanation, as there is nothing else that could have caused the fire. She said that they have been able to find a place to stay for the time being, but they hope to start rebuilding her home soon.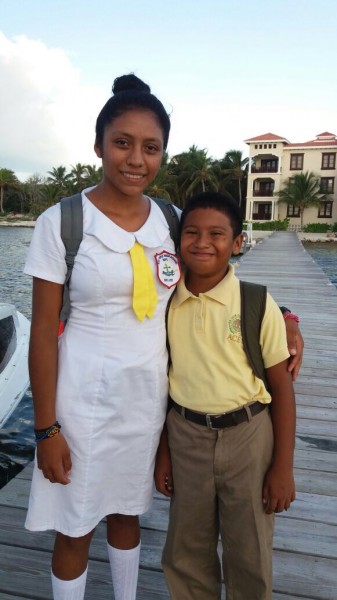 Velasquez has two children- a daughter that is in high school and a son who goes to Ambergris Caye Elementary School (ACES). She stated that the students and teachers at ACES have been very helpful, especially with her son who is Autistic. After the school learned of the tragedy, the administration immediately made a post on their Facebook page, asking their school and the community to assist Velasquez and her family. They were able to receive items for their basic needs, such as clothes and household items.
The house and its contents were valued at around $15,000 and police are still investigating the unfortunate incident. In the meantime, if anyone would like to render assistance to Velasquez, she can be reached at 601-0772. Any help will be greatly appreciated.
Follow The San Pedro Sun News on Twitter, become a fan on Facebook. Stay updated via RSS