Morning fire destroys two popular beach establishments in Caye Caulker
Friday, November 10th, 2023
A morning fire on Friday, November 10th, destroyed two popular business establishments in Caye Caulker, La Cubana Restaurant and the Barrier Reef Sports Bar and Grill, causing significant material losses and the displacement of nine people. While the Fire Service begins its investigation into the cause of the blaze, the Caye Caulker Village Council (CCVC) is looking at ways to assist the victims and has already started planning a donation drive to help them. More information will be shared when they launch the fundraiser.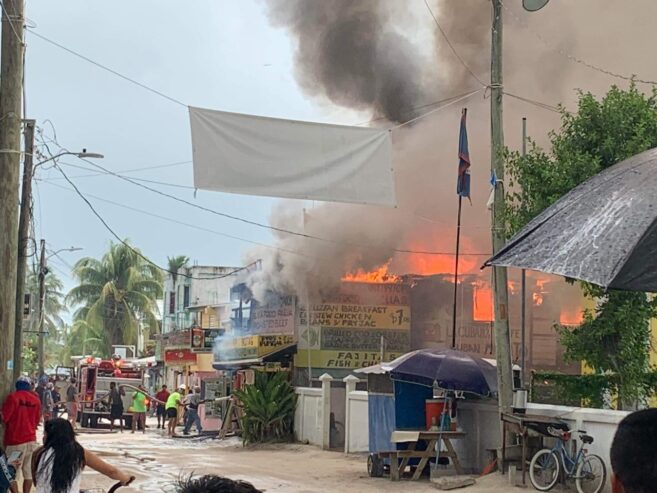 The two businesses affected were both located on the beach. The inferno broke out after 8AM and threatened to spread to nearby businesses, including the police station. According to those witnessing the blaze, the Caye Caulker Fire Service did its best to contain the flames. They shared that the fire truck could not access the beach because of a development built on the beach area. The firefighters had to tackle the fire from the main street and later brought hoses with water pumps to the sea. Meanwhile, villagers formed a bucket brigade from the beach. These joint efforts helped to contain the fire, but the Barrier Reef Sports Bar and Grill and La Cubana Restaurant were not spared from the tragic incident.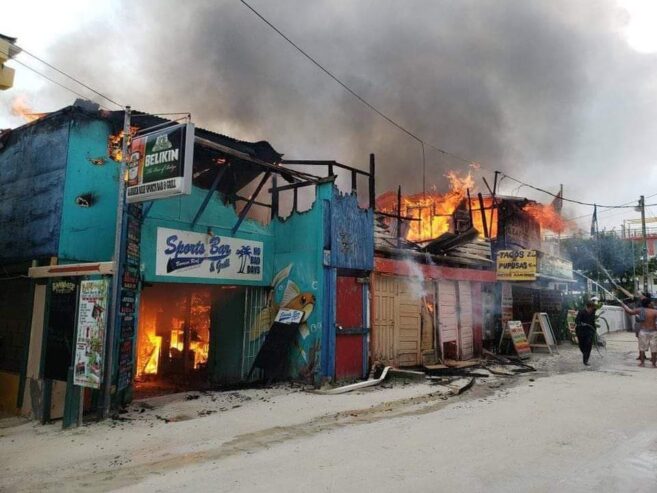 Other structures like the Hol Chan Marine Reserve building and the office of the Belize Rural South constituency survived the threat of the flames. Many villagers, shocked by the sad incident, said that if there had been proper beach access for vehicles like fire trucks, there would have been less damage to the gutted establishments. Many said this is bad for tourism as the high season is fast approaching. They hope the CCVC manages to open that access to the shoreline that blocks the beach access.

The CCVC contacted the fire victims and thanked the community members and visitors who helped prevent the flames from spreading further. In the meantime, they are seeking two rooms to house four people. If anyone can assist, they can contact the CCVC at 226-0043 or through their Facebook page www.facebook.com/TeamCayeCaulker.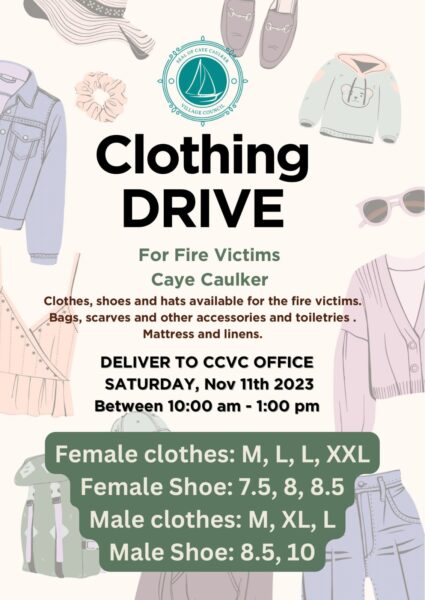 Follow The San Pedro Sun News on Twitter, become a fan on Facebook. Stay updated via RSS