The Santander Group exports first sugar shipment
Thursday, August 11th, 2016
On Friday, July 29th, The Santander Group exported its inaugural shipment of product to Europe. The shipment of 6,250 tonnes of raw sugar signifies the company's first harvest of May 2016. The product is scheduled to arrive at the Port of Santander in Spain within the next two weeks.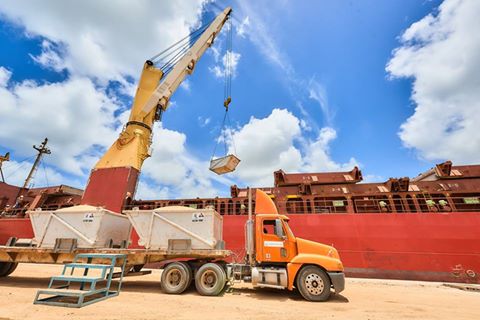 "The Santander Group has invested in the expansion of The Port of Big Creek and both parties have been working together for months in preparation of this shipment. It was a proud day for all involved and a historic event for The Port of Big Creek and Southern Belize. They continue to work together on growing the port facilities in order to accommodate even larger vessels," stated Louise Roe, Marketing and Sales Coordinator at The Santander Group.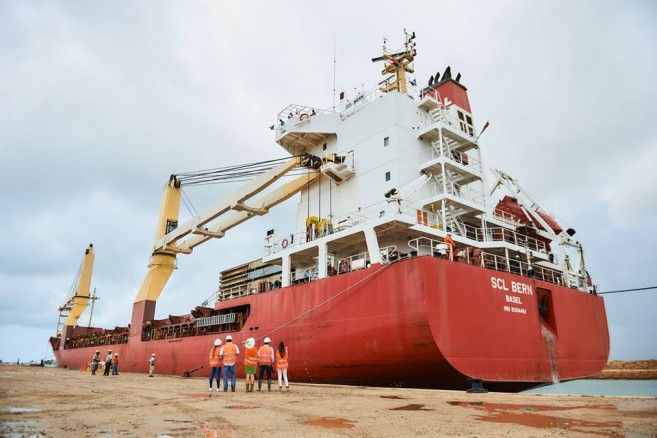 The Santander Group has been in operation in Belize since 2007 and expect to continue growing their production numbers in the coming crop season.
Cane farmers at odd with BSI over spoilt molasses
While, The Santander Group is celebrating their success, cane farmers in the northern districts of Belize have been protesting against the Belize Sugar Industry (BSI). The cane farmers' protest comes after BSI's request for them to pay 65% of $432,666 worth in damaged molasses which was to be exported earlier this year.

The molasses was lost due to the Maillard Reaction which occurs when hot molasses is pumped into storage tanks without first being cooled. BSI blamed the quality of the cane to have led to the reaction and therefore believes the farmers should be held responsible. "The Maillard Reaction at BSI is attributed to the quality of cane received with high levels of reducing sugars combined with high ambient temperatures during the 2016 crop," explained BSI representatives during a press conference on Wednesday, July 20th.
In response to the accusation, the Belize Sugar Cane Farmers Association (BSCFA), indicated that laboratory test results showed that the quality of cane delivered by cane farmers during the 2010/2016 crop season met the necessary quality parameters. "In plain and simple terms, the cause of the Maillard effect cannot be attributed to the quality of cane," responded BSCFA. They also stated that this loss should be incurred completely by BSI as their commercial agreement with the farmers dictates that "ownership of any sugar cane purchases… shall transfer to BSI when the cane is weighed and ticketed at the factory scales".
"The cane farmers are already suffering the brunt of low sugar and cane prices. It is not fair for them to bear the additional burden of the financial losses from the loss of molasses and to be deprived of income through the use of incorrect export price for molasses," said BSCFA.
If BSI follows through with their request, farmers will only receive an estimated average price of $48.08 per ton instead of $48.30 per ton for the second payment of their crop.
Follow The San Pedro Sun News on Twitter, become a fan on Facebook. Stay updated via RSS