BTB Stands Willing & Ready to Support Guests, Staff and Management of Ramon's Village Resort
Wednesday, August 28th, 2013
Press Release-Belize Tourism Board (BTB)- August 28th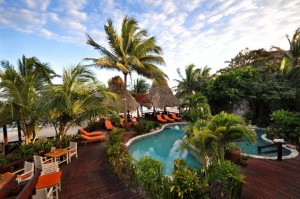 Minister Manuel Heredia Jr, Minister of Tourism & Culture and Area Representative, Board of Directors and Staff of the Belize Tourism Board express deepest regret at this most unfortunate occurrence to hit Ramon's Village Resort. On Tuesday, August 27th, around eight p.m., Ramon's, one of the island's oldest and iconic resorts, located on Coconut Drive in San Pedro, Ambergris Caye, was gutted by fire.
While preliminary reports indicate that more than thirty cabanas, restaurant, gift shop, and other facilities were destroyed, and the island was without electricity for an hour due to an emergency power interruption which was needed to mitigate damages from the fire to nearby transmission lines, we are happy to report that there were no casualties nor injuries. All twenty-five guests staying at the resort at the time of the fire have been accounted for and relocated to nearby hotels.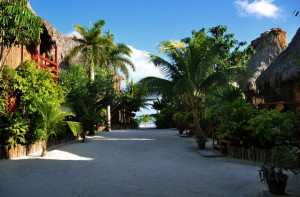 The safety and well-being of these guests remain the priority and concern of Belize Tourism Board and Ramon's Village Resort, and, as a result, we have ensured that they will not incur any cost for their new accommodations, and we have provided them with care packages. Furthermore, our thoughts and support are with the employees and management of Ramon's Village Resort, as they embark on a difficult and painful task to pick up the pieces from last night's devastating loss. We stand ready and willing to assist them as they start rebuilding. While the resort was significantly damaged, forty of its cabanas and dive shop facility that weren't affected by the fire are fully functional and open for business.
The BTB recognizes that this is officially a police matter, and asks that everyone affected or involved fully cooperate with the police. The BTB's Quality Assurance Department, which is tasked with ensuring that industry partners are in compliance with established standards of safety and quality, has reported that on December 16, 2012, the Quality Assurance Inspectors conducted a full inspection of Ramon's Village Resort and found them to be in full compliance and up to standards. Members of the Board of Directors, Executive Management Team, and Staff of the Belize Tourism Board are on the ground in San Pedro assisting with a rapid assessment of last night's damage.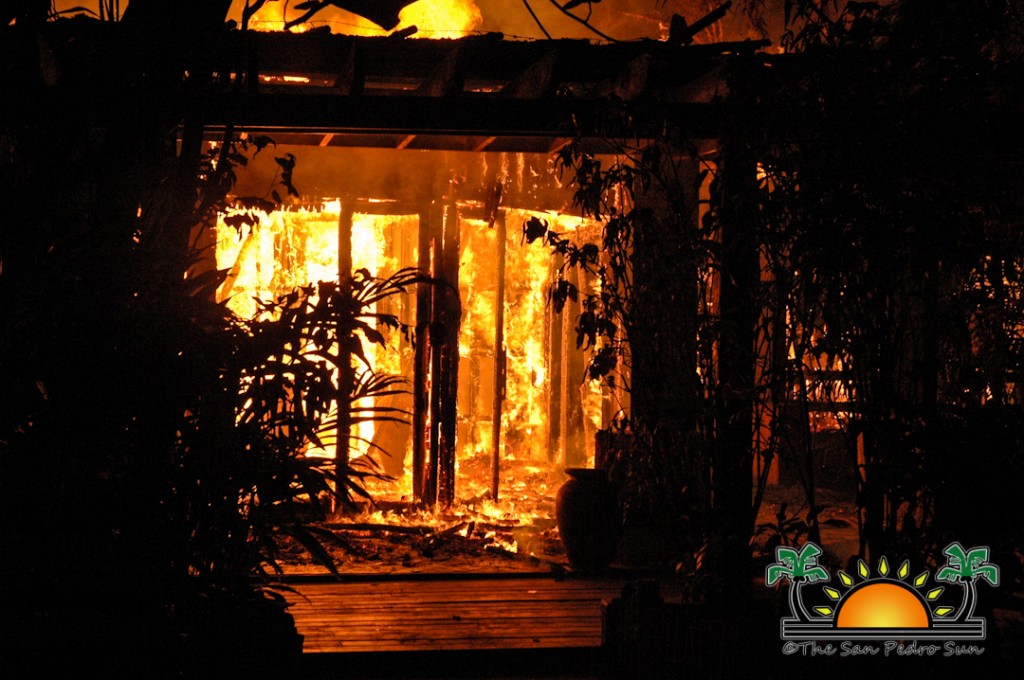 We are extremely grateful to the San Pedro Fire Station, San Pedro Police, Management & Staff of the resort, BEL and the many San Pedranos whose quick thinking and actions prevented what could've been worse. As demonstrated during the fire on Tuesday night, the San Pedro community sprang into action- assisting with evacuation and forming bucket brigades to put out the blaze. A community galvanized by loss, we are confident that Ramon's Village Resort will bounce back from this rather unfortunate and unforeseen incident with the help of residents and other local tourism partners.
Ramon's Village Resort is one of the oldest resorts on the island and has been in operation since 1982. In 2002, Ramon's was named Hotel of Year at the BTB's Annual Tourism Awards. Later, in October 2010, founder of the resort, Ramon Nunez, was awarded with BTB's Lifetime Achievement Award for his contribution of over forty years to the tourism industry.
Follow The San Pedro Sun News on Twitter, become a fan on Facebook. Stay updated via RSS