SP Lions Annual Pancake Bunny Brunch a success!
Saturday, April 11th, 2015
For the fourth year in a row the San Pedro Lions Club hosted their popular Pancake Brunch with the Easter Bunny. At 9AM on Saturday, April 4th, families with children of all ages gravitated to the Lions Den for a delicious pancake breakfast with sausage, orange slices and juice. The pancake topping table was a hit, with shredded cheese, marshmallows, chocolate and maple syrup, jelly, sprinkles and butter to choose from, with some children using them all!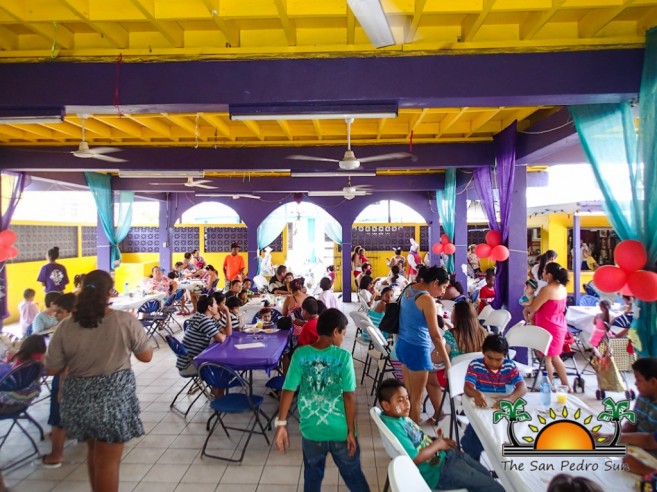 With games from Pin the Tail on the Bunny, to puzzle-making races, Egg and Spoon races and face-painting, the children had a great time. The LEOs also hosted a tambola game which was great fun. Other activities included coloring, face-painting and crafts, where the children had the opportunity to make adorable wash-cloth bunnies and cupcake-liner sucker blooms. A pair of his and hers Easter baskets were raffled and one basket was sold during a rousing Chinese auction.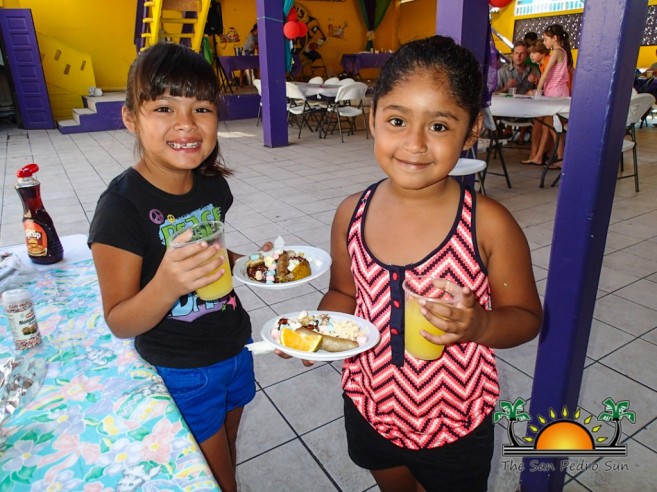 The highlight of the event was when Mr. and Mrs. Easter Bunny made a guest appearance, posing for photos with the children and even participating in the Egg and Spoon races!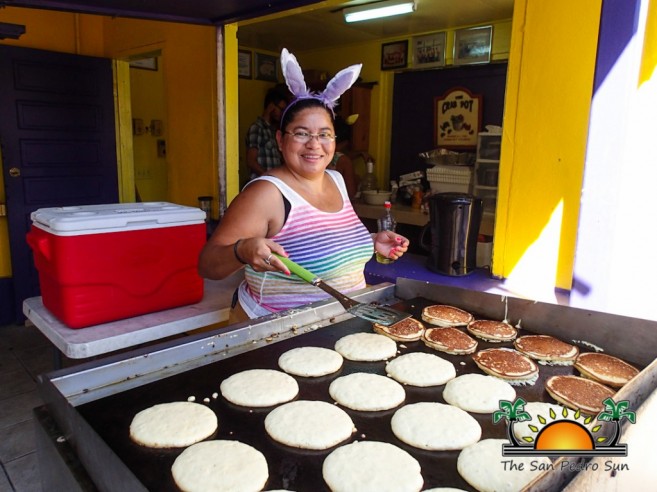 "We couldn't be happier with the success of this annual event and we hosted over 150 people between 9AM and noon," commented event coordinator Lion Tamara Sniffin. "Each year we see more and more families enjoying this super fun morning, and although it is a fund raiser for the Lions, we love that it also a great time for kids and their parents. We even have tourist families coming to enjoy this community event, which is great. Of course none of this could be possible without the generosity of our business community who donated the food and supplies we needed to host the brunch, this way we were able to raise more than $1,600 for the Lions, who in turn give back to our community members when in need. It is also our Lion and LEO members and community volunteers who work hard to make each year a success as well, and we couldn't do it without them."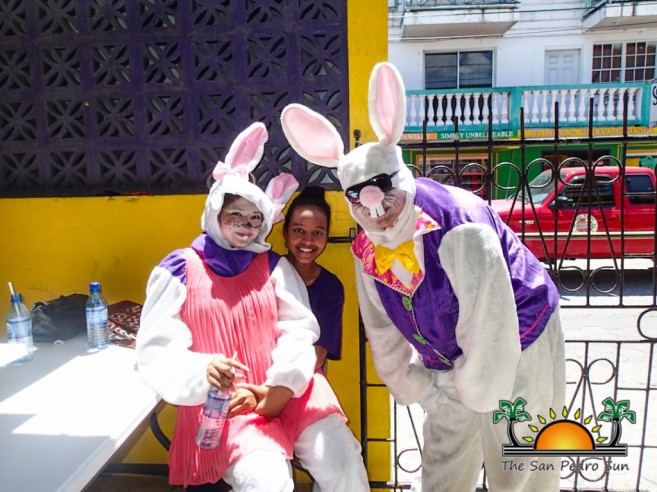 The San Pedro Lions would like to thank Madisco for donating the pancake mix and Running W Meats for donating a portion of the sausage. Other businesses who donated supplies include Paradise Market, Super Buy, Rocks, El Dorado, Amaya's Store, My Brother's Store, Caye Value Store, La Divina Providencia, Local Grocery, The Greenhouse, Mark's Store, San Pedrano Store, Ambergris Store, Save On, Costless, Best Price and Publics Supermarket. A special thanks go to Peace Corps volunteers Diana, Crystal and Jason, and face-painters Melody, Sasha and Sandy. The Lions sincerely thank all who helped with the event and businesses who made the fund raiser a success, together WE SERVE our community!
Follow The San Pedro Sun News on Twitter, become a fan on Facebook. Stay updated via RSS