San Pedro Lions to host BCVI clinic in August
Tuesday, August 4th, 2015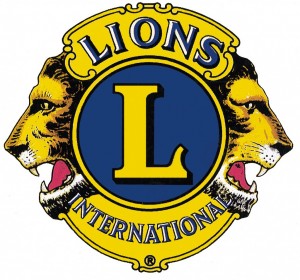 The Lions Clubs of Belize will be conducting a free eye screening program for children in day care centers, kindergarten schools, primary schools and even in the different summer camps on Friday, August 14th. This service is possible through a grant provided by Lions Clubs International Foundation and local Lions Clubs Funding. The Lions Clubs of Belize comprises of Belize City Lions Club, Belmopan Lions Club, San Estevan Lions Club and the San Pedro Lions Club.
A special portable Plus Optix Eye Screener will be used in the program. The device is designed to look for many common eye problems. During the screening there will be no physical contact with the child's eye. The screening will determine if the child needs treatment, in which case parents will be informed. An eye doctor will be assigned and costs of the treatment will be taken care of after verifying that the parents qualify.
These tests are very important in the future vision of a child, since the early detection and treatment of eye problems will greatly help in the reduction of permanent bad eye sight. Ophthalmologists encourage parents to have their children's eye check- up by the age of five, so that any abnormalities can be treated there and then. After the age of five, it is difficult to correct any problems with someone's eyesight.
There will be a training session for the use and maintenance of the eye screener, and all the members of the San Pedro Lions Club are asked to attend. The training session is expected to be no more than three hours long, and organizers are hoping to have a few children present so they can do practical demonstrations during the eye screener training.
The Lions Club is a secular non-political service organization founded in 1917 with more than 1.4 million members in over 200 countries around the world. It is considered the largest service organization in the world, and with their financial assistance, work together to meet the needs of the community. In this case, they are engaging in a task to prevent blindness and other types of eye diseases.
Following the training of Lions members, screening will take place every first Wednesday of the month.
Follow The San Pedro Sun News on Twitter, become a fan on Facebook. Stay updated via RSS