San Pedro Lions Club 2015-2016 Board of Directors installed
Friday, August 21st, 2015
On Saturday, August 15th, the San Pedro Lions Club held their annual Installation Ceremonies for the 2015-2016 Board of Directors. The vent took place at the Lions Den shortly after 8PM before Lions members and invited guest. Also taking part in the ceremony were the San Pedro Leo's Club who also installed their new board.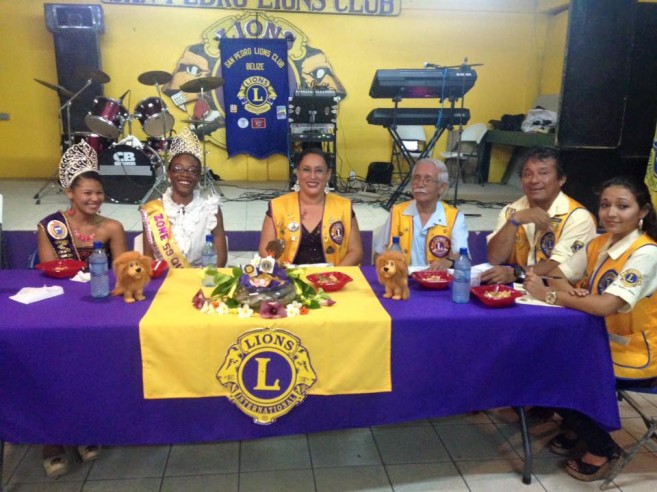 Led by Master of Ceremonies, Angel Nuñez, the ceremonies opened with the singing of the National Anthem followed by a short invocation by Lion Abel Guerrero. A moment of silence was then offered for the recently departed Lions members. Reigning San Pedro Lions Queen, Marisha Thomson then delivered a warm welcome address. She then handed over the podium to Lions Zone 59 Chairman Raul Castillo to make the official presentation of the new Board.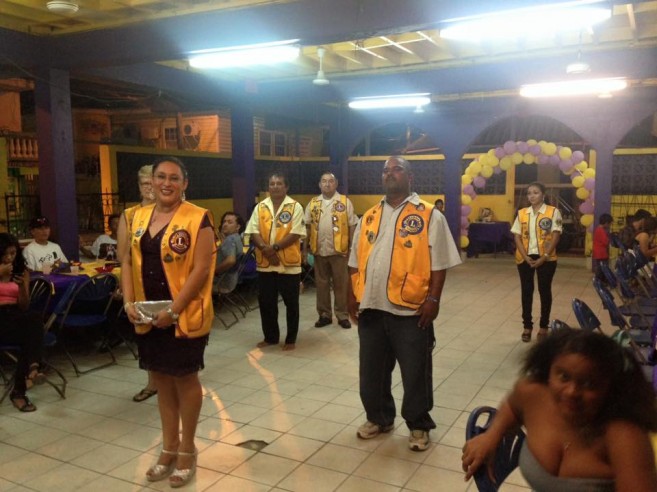 Each of the newly elected board member were called on stage where they pledged to uphold the responsibilities that come with their prestigious positions. Making up the San Pedro Lions Club 2015-2016 Board of Directors are President Fatima Graniel, Vice President Rene Guzman, Treasurer Abel Guerrero, Secretary Carloina Kumul, Membership Jan Brown, Lion Tamer Nigel Belisle, 1st Year Director Rigoberto Kumul, 2nd Year Director Flora Ancona, Tail Twister Wally Nuñez and Bar Manager Rigoberto Kumul. Directly after the instalation of the board, President Fatima Graniel accepted the pledged of the new San Pedro Lions members.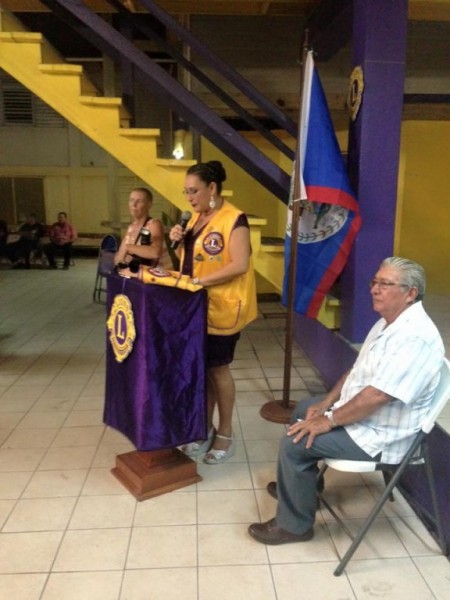 Lion Rigoberto Kumul then installed the San Pedro Leo's Club 2015-2016 Board of Directors. Accepting the responsibilities of being a board remember were Randy Rivero as President, Erica Lopez as Vice President, Diana Cal as Secretary and Jaqueline Hernandez as Treasurer.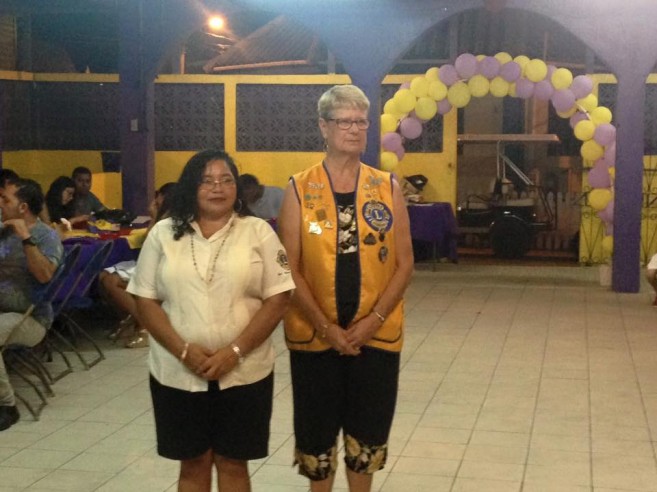 The cemonies continued with Grandiel delivering the Incoming President;s Remarks. She thank everyone for attending the ceremony and encouraged all Lions to continue their mission to serve in the community. Graniel also recognized longstanding Lions member Abel Guerrero (1975), Beto Marin (1975), Francisco "Pancho" Verde (1975), Pedro Salazar (1975) and Baldemar Graniel (1975) for having devoted so many years to the San Pedro Lions Club. As speaking at the event was Kumul who spoke on his term as imidiate past president. Closing off the ceremonies with the Vote of Thanks address was newly elected Vice President Rene Guzman.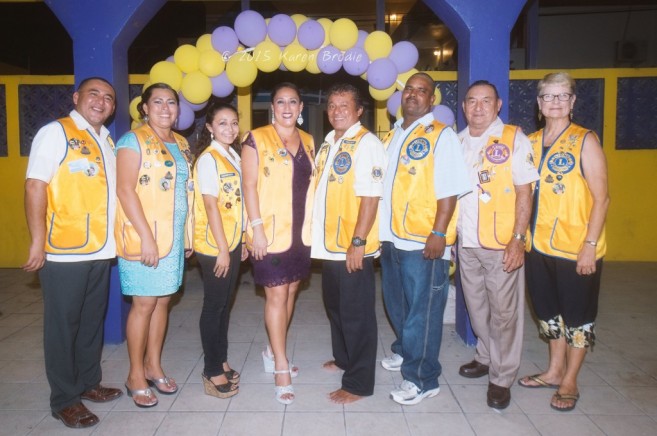 A social hour immediately followed the official ceremonies.
Follow The San Pedro Sun News on Twitter, become a fan on Facebook. Stay updated via RSS