San Pedro Lions receive eye screening training
Wednesday, August 19th, 2015
The Belize Lions Zone 59 held an eye screening training session on Friday, August 14th at the San Pedro Lions Den. Lion members from across the country took part in the training provided by Dr. Edward V Cordes, Lions chairman of KidSight USA, and Cindy McDowell, president of Plusoptix Eye Vision Technology. The initiative is part of the Lions-Belize National Children Eye Screening Programme, made possible through a grant from Lions Club International Foundation of the International Association of Lions Club. The program is expected to test island children's eyesight and, if needed, provide them with proper eye glasses.

According to Dr. Cordes the screening program targets children between the ages of 3-14. "This is very important not just for the community but the entire country. After the training, Lions members will be able make use of the screening machine perfectly and carry on with the program helping as many children as possible on a monthly basis. In the United States, Lions KidSight USA has established some guidelines that are very useful for the right procedures to get the adequate results we all want. We are here to help them achieve this very same goal," said Cordes.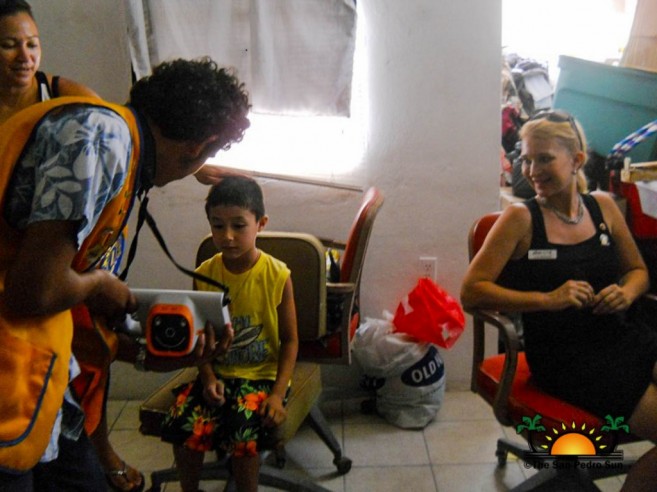 He indicated that these screenings are to check children's eye healthy and find out if they need eye glasses. "A major risk factor that happens especially in the younger children, ages 0-6, is amblyopia or lazy eye which is a decreased vision that results from abnormal visual development in early childhood. About 5% of children between the ages of 0-6 are at risk of developing amblyopia and the key thing is that if children don't initiate the proper treatment by age 6, the chances of successful treatment will drop off dramatically," explained Cordes, who categorize the illness as very critical and thus important for children below the age of 5 to get their eye screenings.

McDowell brought in the technical part of the project and kindly explained what the screening machine can do. "When my company was approached and was asked if we could help with the technology part for this program in Belize we were so happy to come aboard. The machine has the capacity to pick up near sightedness, far sightedness, astigmatism, anisocoric which is when one eye pupil is different in size with the other one and as well as eye alignment issues," McDowell continued explaining the technical aspects of the camera.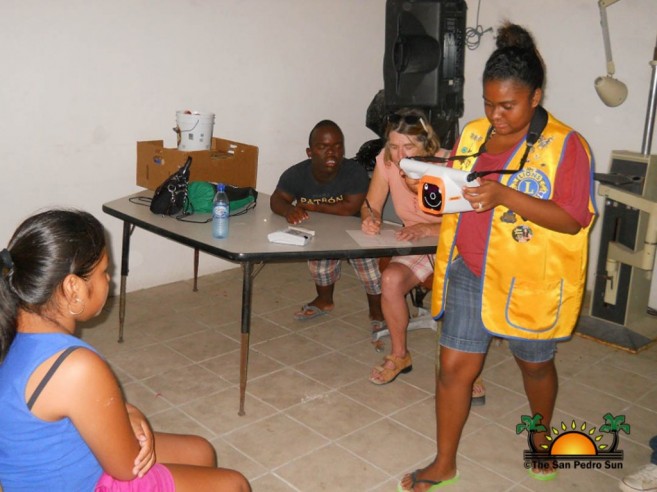 "The camera works very fast taking just 0.4 seconds to do a screening. This technology was originally developed to measure refraction before and after a Lasik surgery in chimpanzees but then it was modified so it can be used on children. So thanks to this modification now we can do screenings and identify these vision problems very early," said McDowell. She also mentioned that for this project to successfully happen everyone's support is needed, not just the Lions but the entire community needs to come together by spreading the word and bringing out their children to have their eye screenings which are free of cost.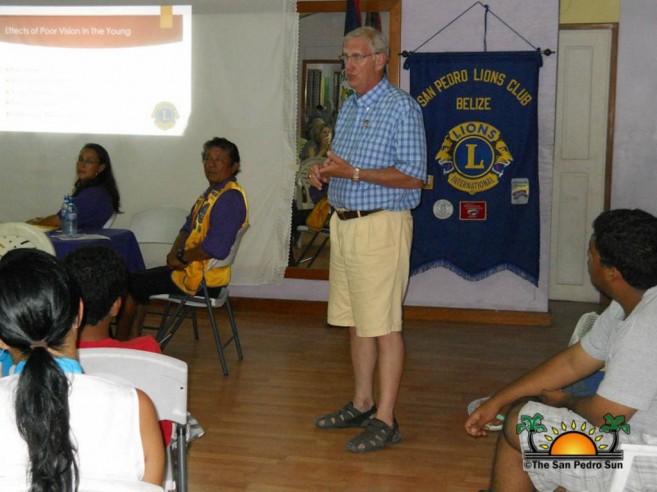 San Pedro Lions Club members who received the training will be in charge of carrying out screening on children in San Pedro Town, Caye Caulker Village and Corozal Town. If the screening results indicated that a child's eyesight can only be improved with the help of eye glasses, then the Lions Clubs of Belize will provide one free of cost.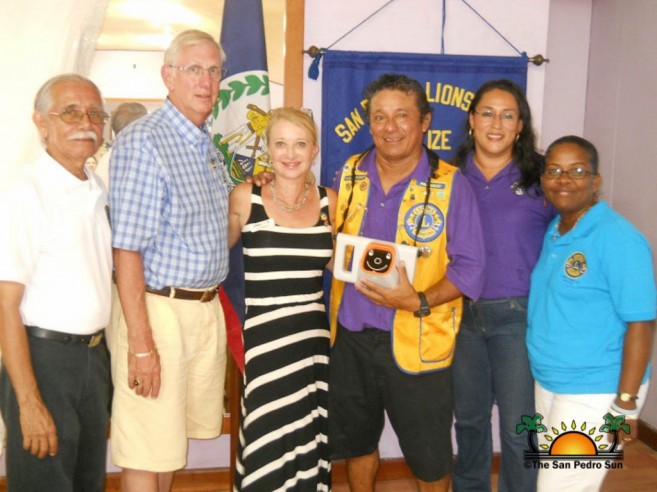 Cordes and McDowell would like to congratulate the Lions from Belize on this initiative and commend them for such great work. Special thanks go to the Lions Club in San Pedro for hosting the training and opening a new positive project for the community.
Follow The San Pedro Sun News on Twitter, become a fan on Facebook. Stay updated via RSS