Hope Haven & Shine Center Inaugurated on Ambergris Caye
Monday, November 6th, 2017
A ribbon-cutting ceremony was held on Saturday, November 4th to inaugurate the opening of Hope Haven and SHINE Center. The center aims to provide shelter for abused women and children of Ambergris Caye. In attendance were the Mayor of San Pedro Town, Daniel Guerrero, and Minister of Tourism and Civil Aviation, Manuel Heredia Jr., Founders of Hope Haven & SHINE center, San Pedro Lions Club (SPLC) Members, Belize UNICEF Representative, Dr. Susan Kasedde, Media Corps and invited guests who were happy to celebrate the long-awaited opening of the center.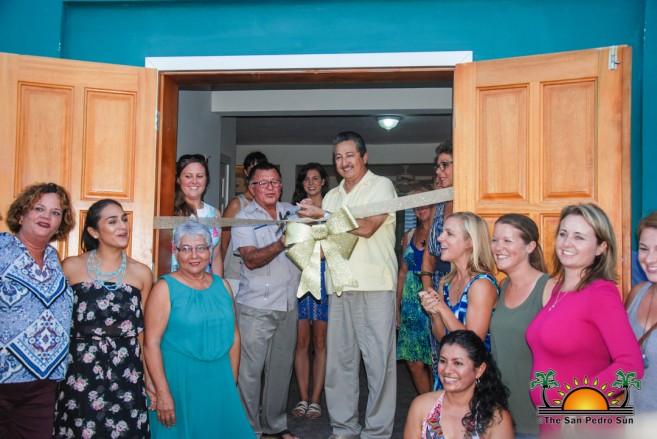 At 6PM, Pastor Clive Welsh led the opening prayer and blessing the center. Brittney Travis of Shine then took over by welcoming everyone to the momentous occasion. "If you are here today, it is because you contributed to the completion of this center in some sort of way. This center will aim to bring hope back to all those girls and children, who have lost hope during the course of their life," she said. Hope Haven's Brittney O' Daniel also shared a few words "The reason I pushed for the construction of this center was I knew it was because a necessity on the island. I want to thank the San Pedro Lions Club for donating building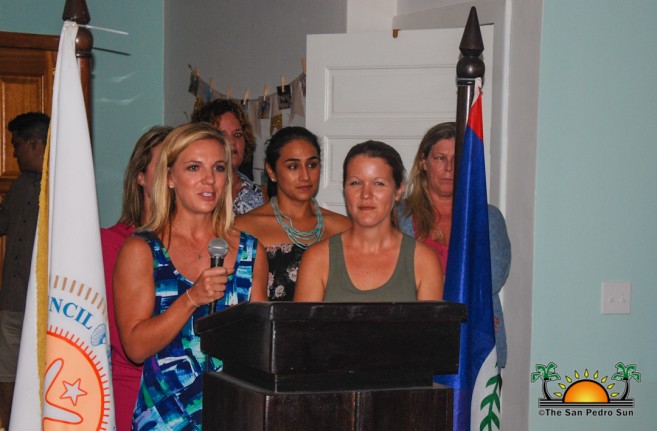 Mayor Guerrero also shared a few words. "This center is very significant, as it will help to tackle issues that our community is going through," he said, adding that The San Pedro Town Council will be donating the first television to the center. SPLC member and former two-time president Melanie Paz shared a few words, emotionally thanking everyone involved, including the San Pedro Lions for the space.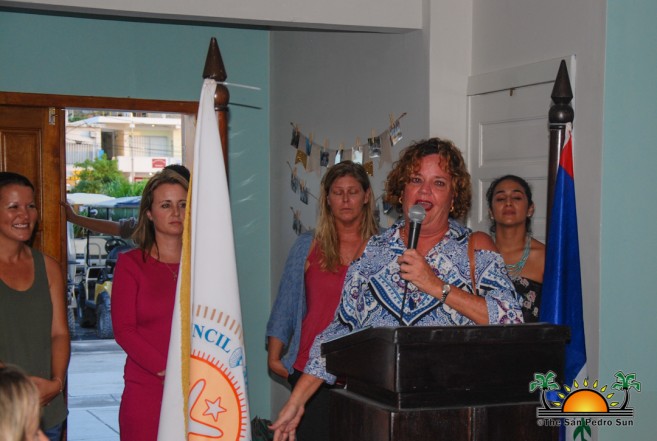 After the official ribbon- cutting, guests returned inside and the podium was then open to anybody in the room that wanted to share a few words. Hon. Manuel Heredia Jr spoke, boldly declaring that "Any bar that is found prostituting young girls will be closed down immediately." Dr. Kasedde closed the ceremony, sharing a few words and congratulating San Pedro Town for such a great accomplishment. Afterwards guests toured the center while enjoying refreshments.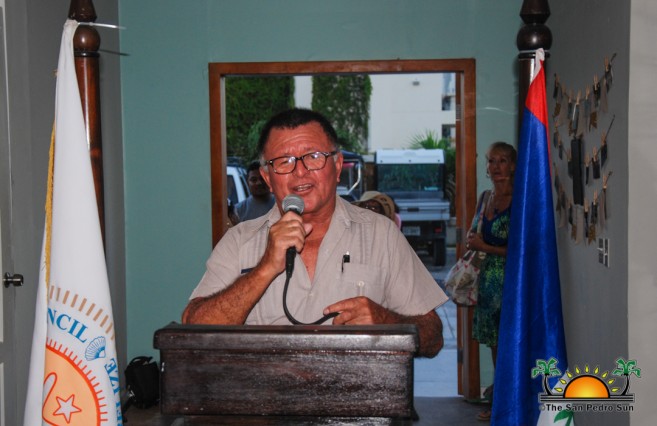 The construction Hope Haven began shortly after the San Pedro Lions Club donated the building. As the need for a children's home on the island became urgent, and with the building in place, locals and visitors, dedicated their free time to assist in the renovation/construction of the facility. The building was original Ambergris Caye first clinic. It became a bar after the Clinic moved, and now it has become a home for children and women of Ambergris Caye.
Hope Haven & Shine organizers thank the entire community, all donors, volunteers and the San Pedro Lions Club who have immensely contributed to the realization of this center. The center is still in need of some household items, so donations are still accepted. For more information of how you can donate you can contact britneytravis@gmail.com .
Follow The San Pedro Sun News on Twitter, become a fan on Facebook. Stay updated via RSS