Hope Haven Children's Home expected to open in November
Monday, October 16th, 2017
San Pedro's first children's home Hope Haven is just weeks away from being completed, with opening day expected for the first week in November. According to representatives from the non-profit organizations (NGOs) Raise Me Up and Shaping Healthy Identities through Nurturing and Empowerment (SHINE) all that is left are some final touches on the building floors, furniture and painting on some of the walls inside the building. The shelter is still in need of items like air conditioner units and kitchen utensils that could be donated to the facility. It is expected that once complete it will accommodate the community's vulnerable groups and provide adequate assistance to victimized children and women on the island.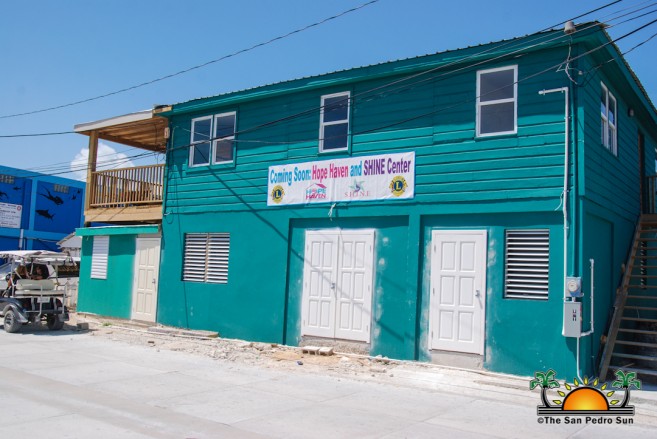 The shelter is located on Lion Street, across from Maya Island Air, and its renovation began on January 21st early this year. The building was donated by the San Pedro Lions Club, after the need for a children's home on the island became apparent. Since then, it has seen volunteerism from locals and visitors, who dedicated their free time to assist in the renovation/construction of the facility. A couple of fundraiser events, combined with generous donations have brought Hope Haven to where it is today.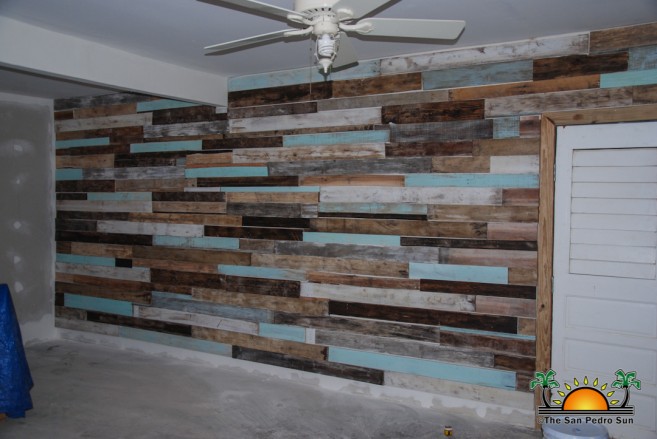 The two story structure will host activities held by organizations like SHINE on the ground floor. SHINE, a program founded by former Miss San Pedro and Miss Costa Maya 2017-2018 Michelle Nuñez, teaches girls' topics of self-esteem/self-confidence, body image, sexual risk behavior, drugs and alcohol, decision making and communication skills, as well as setting future goals. According to Nuñez, the centre will also include an artisan project for women, where they can come and make jewellery and crafts and get a small stipend for their time in order to encourage them to continue their works in art. The first floor will also see different classes such as ballet, music, dance, photography and even fellowship sessions. The facility will also provide counselling services of empowerment programs for women suffering from depression.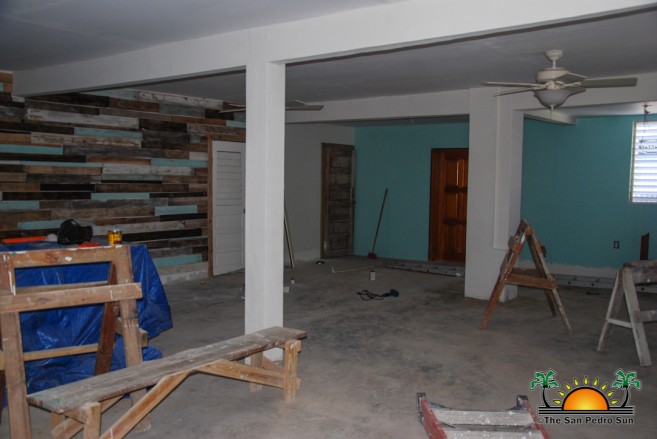 According to Britney Travis from Raise Me Up, the second floor of the shelter will serve as the space where vulnerable children will be housed. "The second floor of the building will host children who may need immediate removal from their homes to be placed into protective care," said Travis. "This could be for an overnight, or more time if parents lose the custody of the child, to even a prolonged period of time if it is needed depending on the situation." Travis indicated that the women's/children's home will work hand-in-hand with the Department of Human Development to decide which children will be placed under their care. At the facility, children will be provided with counselling, food, clothing, tutoring, empowerment, and most importantly, proper care and love.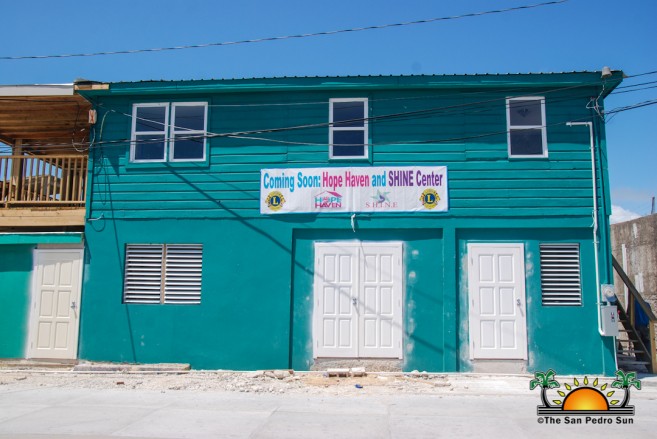 The organizers thank the entire community, all donors, volunteers and the San Pedro Lions Club who have immensely contributed to the realization of Hope Haven. The work is not done yet and organizers are calling on those interested in helping, donating, or volunteering to contact Travis at 654-9812 or via email [email protected]
Follow The San Pedro Sun News on Twitter, become a fan on Facebook. Stay updated via RSS