Terminated SPTC employees to receive additional compensation
Saturday, July 10th, 2021
After indicating that his administration would not pay additional money to former employees, Mayor Gualberto 'Wally' Nuñez and his team have now agreed to compensate the terminated staff adequately. The additional funds are expected to be paid within the next month.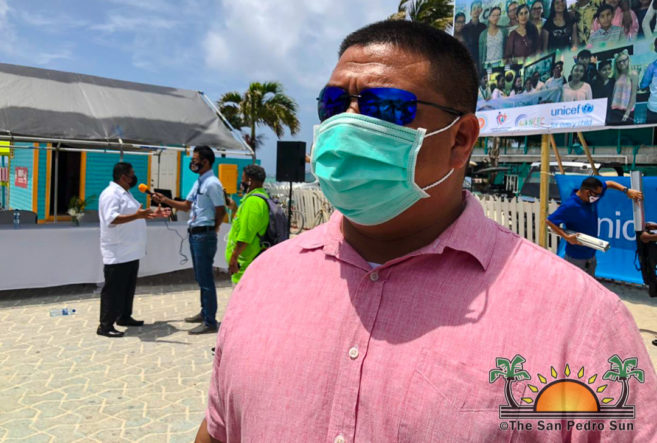 The San Pedro Town Council's (SPTC) legal team has been dealing with a complaint by some 15 former employees, who claim they did not receive their proper severance package after they were dismissed from their posts when the new administration came into power.
Mayor Nuñez said on June 25th during an interview in San Pedro Town that they were not going to pay and were ready to head to court. He claimed the terminated group of persons had been compensated accordingly. Nuñez even accused some of them of increasing their salaries during the pandemic. The San Pedro Sun tried to reach out to the Mayor about this update in the case, but he was unavailable.
The attorney representing the 15 former employees, Orson 'OJ' Elrington, confirmed to The Sun that an agreement had been reached, and these workers are due to receive what they deserve. According to a letter from the law firm representing the SPTC, they had advised their client of the outstanding financial liability for the varying terminal benefits claimed on behalf of the dismissed workers. The process of computing the total sums owed to the complainants is in process. After that, arrangements would proceed for payments to be effected.
Mayor Nuñez and his six councilors Johnnia Duarte, Adaly Ayuso, Marina Kay, Jose Castellanos, Ernesto Bardalez, and Dianeli Aranda under the People's United Party won the 2021 Municipal Elections held on March 3rd. This resulted in an end to almost two decades of political control by the United Democratic Party. Soon after the new team took over, the transition tremors began taking place throughout all the departments in the SPTC, and several employees were terminated.
Follow The San Pedro Sun News on Twitter, become a fan on Facebook. Stay updated via RSS