International report marks Belize as major drug trafficking and money laundering country
Wednesday, April 11th, 2018
Belize has been named a 'major drug trafficking and money laundering country' in the 2018 International Narcotics Control Strategy Report produced by the United States State Department. The 294-page annual report outlines the efforts of key countries in their battle against the international drug trade during 2017 and gives Belize a bad score, stating that the country's drug control efforts are hampered by corruption, insufficient investigative capacity, an ineffective judicial sector and a lack of political will.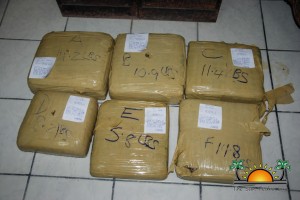 The report states that, according to Belizean authorities, marijuana is the most prevalent illicit drug used in the country. They reiterate that Belize is not a source country for illicit drugs or precursor chemicals, but that it is used as a transhipment point for both. The report describes that the Belize Coast Guard does not count with adequate patrol boats to effectively patrol Belize's Exclusive Economic Zone. At the same time, drug trafficking organizations use air routes over Belize to move narcotics, such as marijuana and cocaine. The remote and sparsely populated terrain in Belize contains low-trafficked roads and undetectable airstrips where planes can quickly land and refuel to continue their flight to countries north or south of Belize.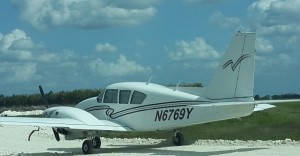 The report further states that Belize has no air defence systems and its capability to monitor aircraft at night is very limited. This observation is backed by the finding of four suspected drug airplanes found north of the country since the beginning of this year.
In regards to money laundering, the report indicates that Belize has an offshore financial sector but is not considered a key regional financial centre. Belize is vulnerable to money laundering due to the lack of enforcement of its laws and regulations, strong bank secrecy protections, geographic location, and weak investigatory and prosecutorial capacity. The sources of money are described to originate from drug trafficking, tax evasion, securities fraud, and conventional structuring schemes, the report pointed out. It further states that the government permits financial activities that are vulnerable to money laundering, including offshore banks, insurance companies, trust service providers, mutual fund companies, and International Business Companies.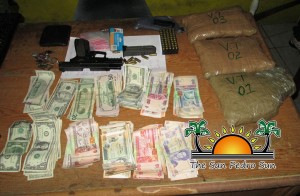 However, the report also mentions that Belize took many positive actions in 2017 regarding money laundering, including increasing personnel and other resources, improving collaboration between agencies, and increasing training and advisory assistance.
On Tuesday, April 10th, Belize's Attorney General, Michael Peyrefitte shared with the media his views regarding the accusations, commenting that such information in the report is perhaps unreliable given the U.S governments' failure to collaborate with Belizean authorities. He believes that the U.S should provide more information to local officials in order to deter narco-trafficking activities. "I would like for them [the U.S] to produce for the government the evidence that they have to say that we are a major trans-shipment point before I agree with them," said Peyrefitte. "The people who normally put out these reports do not cooperate with us on that level, so I am suspicious of any reports that they put out like that because we have no way of verifying what they are saying."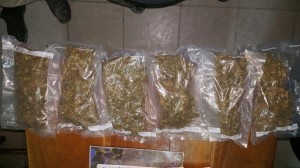 The report emphasized that Belize lacks laws specifically addressing drug-related corruption. The report cites the Prevention of Corruption Act, passed in 2000. This Act includes measures to combat corruption related to illicit monetary gains and the misuse of public funds while holding public office. The Act also provides a code of conduct for civil servants, however, Belize is accused of not placing such charges against anyone under this Act in 2017.
The State Department ended by encouraging Belize to strengthen public security and law enforcement institutions through more effective anti-corruption legislation, comprehensive background checks and vetting of new and existing personnel. They also asked Belize to enhance training and continue educational programs regarding these matters. The Department also noted that the United States will maintain its strong partnership with Belize and assist in its fight against transnational criminal organizations by providing training, equipment, and advisory support, as well as support for program development in the law enforcement and justice sectors.
Other countries in the region that were named for being major drug transit areas included the Bahamas, Haiti, and Jamaica. While for money laundering, Haiti, the Bahamas, Jamaica, Barbados, British Virgin Islands, Cayman Islands, the Eastern Caribbean, Guyana, Suriname, and Trinidad and Tobago were included in this category.
In January 2018, Belize was reportedly banned from the list of countries whose citizens can apply for work visas in the United States. The reason given was that Belize had a poor score in the 2017 United States State Department report on Human Trafficking. The ban would be in effect for one year. The report placed Belize with a tier 3 rating, which is the worst among all Central American nations.
Follow The San Pedro Sun News on Twitter, become a fan on Facebook. Stay updated via RSS