Anke Doehm's criminal case remains adjourned
Thursday, December 10th, 2020
The year 2020 came and is about to end without a conclusion to the criminal court case against American National Anke Doehm. Doehm faces a charge of 'Cruelty to a Child' connected to her adopted daughter, Faye Lin Cannon who died under questionable conditions in 2017 at their family's condo in northern Ambergris Caye. Doehm's case is expected to continue in January 2021.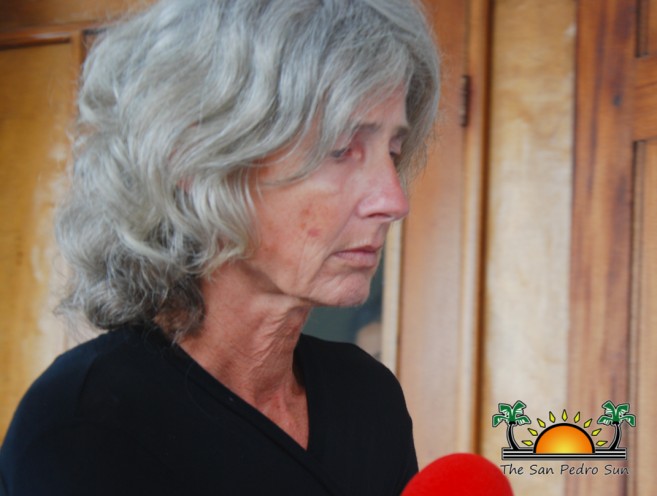 A check with the Supreme Court in Belize City confirmed that Doehm remains in the country. Her court appearance reportedly took place in May of this year, and since then, no other court appearances are confirmed. The amount of time between court appearances is attributed to the COVID-19 pandemic, which saw the Supreme Court temporarily closed at times.
According to reports from the court, there is no timeframe for when Doehm's case will end. The most likely scenario is that it might continue to be adjourned over the next months.
In 2017, Doehm and her deceased husband, David Doehm, were accused of 'Cruelty to a Child.' The couple argued their adopted daughter died of natural causes, but the post-mortem examination revealed that Faye had been physically and sexually abused.
Both Anke and David were charged for her death and remanded to the Belize Central Prison. Each secured a $10,000 bail and released. As forensic evidence was about to be presented in court, David committed suicide at a hotel in Belize City. Anke has since faced the court on her own.
Belizean authorities have not revealed the forensic evidence. During the incident, Faye Lin's sisters Zoe, Mia and Siri, were placed under the care of the Belize Human Services Department. Their adoptive father, David Cannon, came to Belize and fought in court for the custody of the girls. In December of 2017, the Family Court in Belize City granted him complete custody of his daughters and immediately left for the United States of America.
Follow The San Pedro Sun News on Twitter, become a fan on Facebook. Stay updated via RSS