Annelyse Perdue wins 13th Annual Reef Week Trivia Competition
Wednesday, May 9th, 2018
The 13th Annual Trivia Contest held as part of Hol Chan Marine Reserve's Reef Week activities saw the participation of various students from San Pedro Town and Caye Caulker. The competition was held at the Lions Den in San Pedro Town on Wednesday, May 11th, and La Isla Bonita Elementary School student Annelyse Perdue proved that she had the most knowledge of the marine ecosystem, taking the coveted first prize.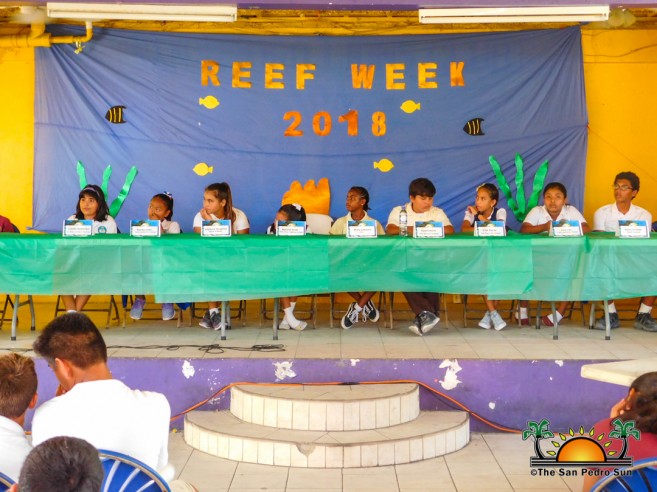 12 students from seven different schools showcased their knowledge of the reef. They are Angelo Marin and Jeidy Duran from San Pedro Roman Catholic School, Alexis Lawrence and Faye Chi from Ambergris Caye Elementary School, Annelyse Perdue from Isla Bonita Elementary School (IBES), Xavier Graham and Kimberly Houghton from Island Academy, Lora Cho and Karina Sothz from Caye Caulker Roman Catholic School (CCRCS), Camila Domergue from La Isla Carinosa Academy, Christian Cunil and Daniel Marin from New Horizon Seventh Day Adventist school (NHSDS).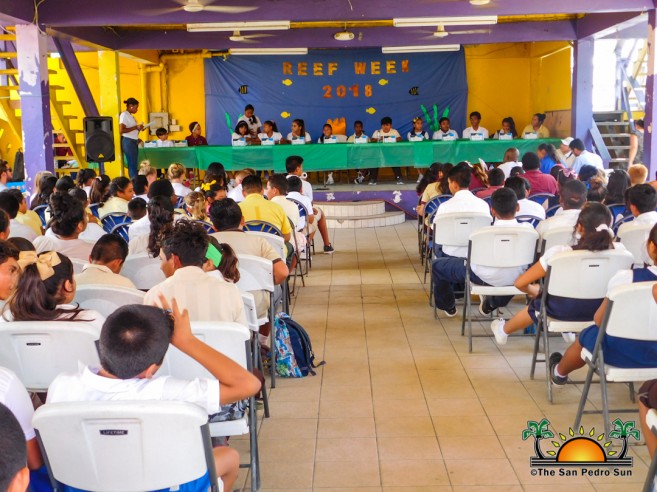 Contestants were questioned about coral reefs, seagrass, mangrove roles in the ecosystems, sharks, lobster, sea turtles, protected areas of Belize and even about the different fishing regulations. Most of the students seemed to be well prepared as the majority were able to answer the questions. Judging the contest were Enes Ramirez from Belize Diving Adventures, Ched Cabral from Reef Adventures and Ali Cani a biologist at Caye Caulker Marine Reserve.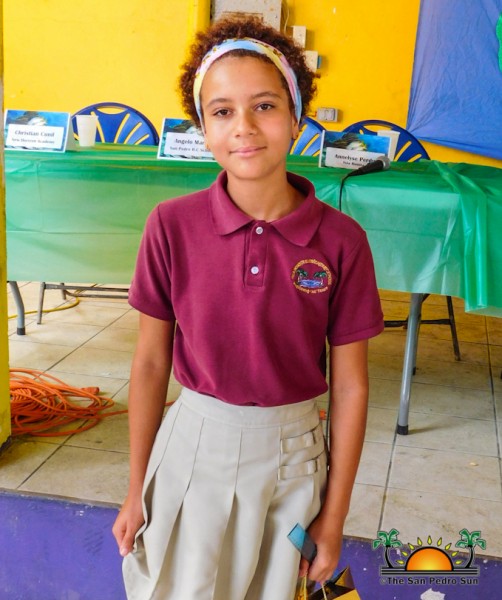 After three rounds of questions Marin from NHSDS, Sothz from CCRCS and Perdue from IBES headed into the final round. Each contestant was asked one question, which would prove their knowledge using a particular scenario. Each contestant answered creatively, drawing from their knowledge in conservation and marine life.
After deliberation from the judges, the winners were announced. In first place and taking the grand prize of a laptop, a printer, and a speaker was Annelyse Perdue. Second place went to Daniel Marin who won a Samsung tablet and bag with school supplies. Sothz took third place, winning a tablet and a bag with school supplies.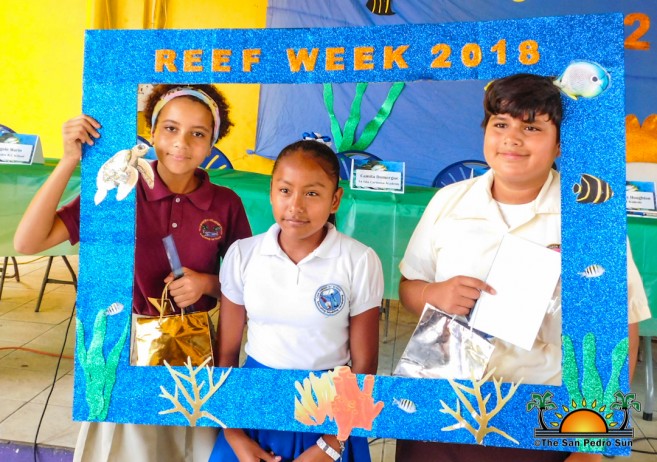 According to Reef Week 2018 organizer and Hol Chan Marine Reserve Environmental Educator, Mariela Archer, the competition is organized as a way of testing student's knowledge, as well as to raise awareness. "Hol Chan Marine Reserve has an education program, whereby we visit all the schools on the island throughout the year to teach them about marine life," she said. "So this contest is to test how much they have learned and also to raise awareness as they get to know new information."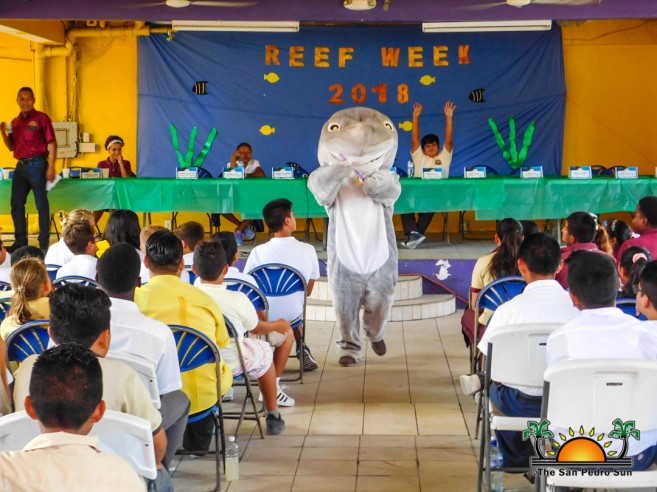 Hol Chan Marine Reserve thanks all the schools for participating in the contest and for making it another success! Awards of the Trivia Contest will be given at the Reef Fair to be held on Thursday, May 12th at Central Park in Downtown San Pedro. Everyone is invited to attend and learn the importance of conserving the marine life. The San Pedro Sun joins in congratulating all participants, as well as Perdue, for her big win!
Follow The San Pedro Sun News on Twitter, become a fan on Facebook. Stay updated via RSS