Do The Right Thing Pedestrian Crossing School Safety Program educates Ambergris Caye children
Friday, June 22nd, 2018
For the past two weeks, the Do The Right Thing Pedestrian Crossing (DTRTPC)-School Safety Program has been educating students of San Pedro Town on road traffic safety rules and regulations. The program is aimed at decreasing road traffic accidents among children.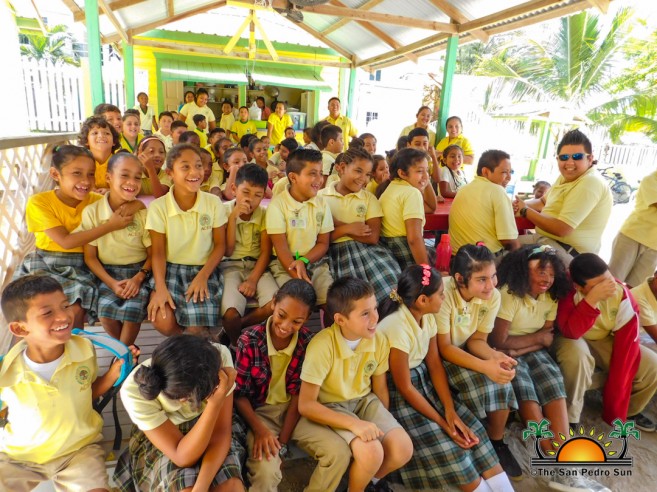 DTRTPC was formed in 2008 by Philip 'Fawada' Henry, who is a former traffic officer at the Belize City Council Traffic Department. "I started this program because I noticed most of the traffic accidents involving children were due to the lack of proper education," he said.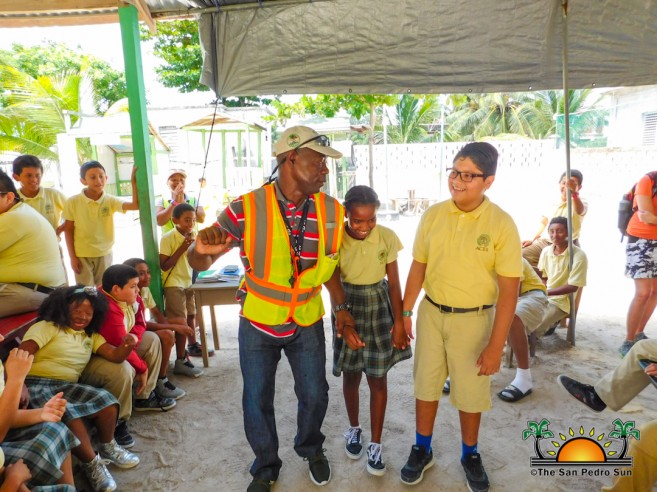 In addition to educating students about traffic rules and regulations, the program also targets social issues like human trafficking, cyberbullying and child abuse. In every visit to the schools, a drama play is introduced, entitled, "Family Friend is not your Friend". This play shows students how they can be seen as targets especially within a single parent family household. It teaches them to identify sexual predators and the kind of conversations they typically would engage in with a minor. "I further decided to expand the program and educate children on some of the issues affecting them," said Henry.
One student of Ambergris Caye Elementary School shared what she had learned. "My friends and I walk home alone all the time and don't pay attention to the signs and so forth. So we learned about those" said a student. "We also learned about being careful with strangers and that friends or family friends might not always be my friends."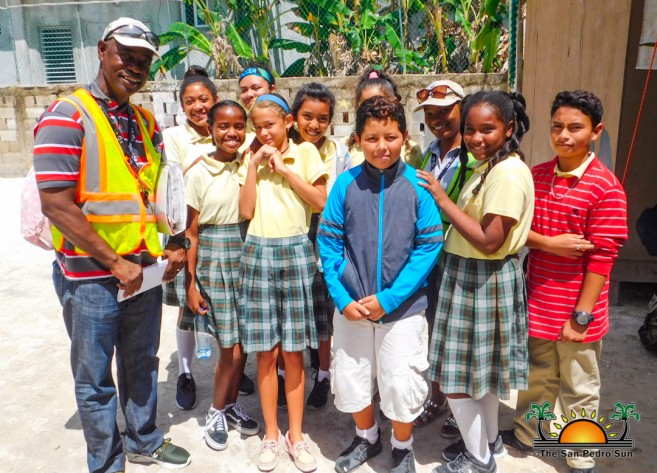 This program is currently supported by the Ministry of Education, however, funds are raised to travel across the country to educate citizens and students. The program also leads a 'hand wash hand' effort to assist in the promotion of businesses in return for their support to the initiative. "We have regular talks via the media houses like Love FM and Plus TV and advertise and let the public know of your support towards the protection of our children," said Henry.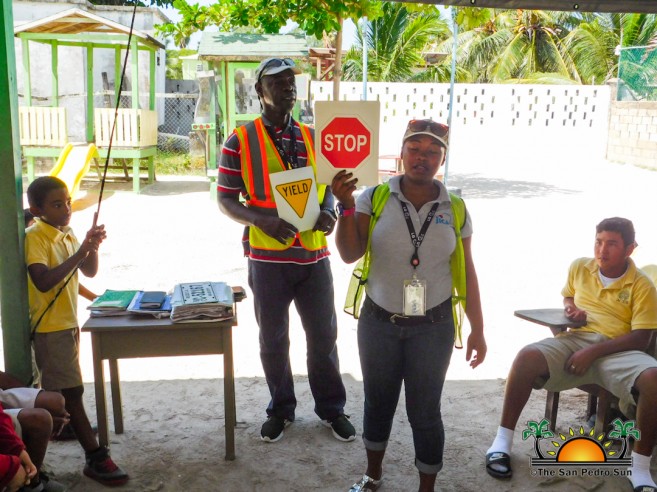 So far Henry and his team have visited the following schools on the island, La Isla Bonita Elementary, San Pedro Roman Catholic School, New Horizon Seventh Day Adventist School, Little Angels Preschool, and Ambergris Caye Elementary School.
The School Safety Program would further like to invite all islanders to a public meeting on Tuesday, June 26th at the Angel Nunez Auditorium at 7PM. Special thanks goes out to the sponsors of the program, which include San Pedrano Guest House, Castillo's Hardware Ltd, Banana Beach, Coral Cable Vision, Sunbreeze Hotel, Blue Tang, Bob Hamilton from Century 21, San Pedro Town Council, Graniels Dreamland, San Pedro Hardware, Amber Beach Bar and Grill, Island Pool Supply and Comex. Any business that would like to sponsor the DTRTPC- School Safety Program can call Henry at 661-4980 for further information.
Follow The San Pedro Sun News on Twitter, become a fan on Facebook. Stay updated via RSS