Five ACES teachers receive Science in Education degrees from the University of Wisconsin, Oshkosh USA
Tuesday, June 14th, 2022
On Saturday, June 11th, five teachers from the Ambergris Caye Elementary School (ACES) were honored with their Bachelor's degree in Science in Education and a Special Education certificate from the University of Wisconsin-Oshkosh. The pivotal moment for the teachers was marked by a commencement ceremony at the Grand Caribe resort north of San Pedro Town.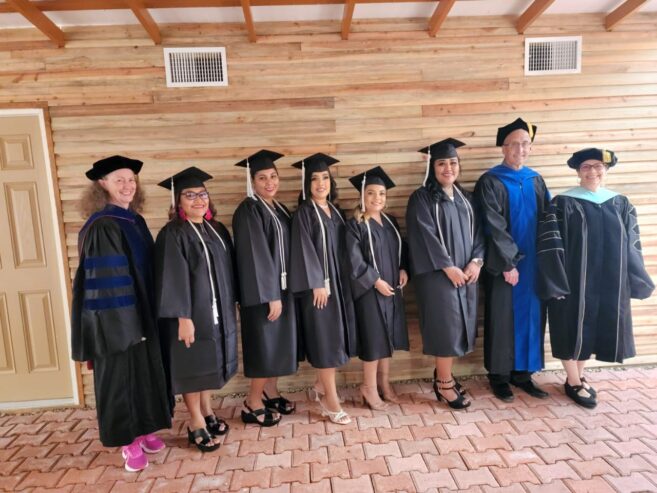 The graduation saw family members, guests, and representatives of the Wisconsin University, such as the Director of Teachers Education Development Services, Jeannie Garbutt, and the Director of the University of Wisconsin, Stacey Skonning, attending the ceremony. After diplomas/certificates were presented by the Dean of the said university, Dr. Linda Haling, everyone enjoyed dinner. The program with the American university is online and has been happening since 2016. According to ACES' Principal and President of the Board of Directors, Amanda Burgos said, the teachers had to complete other pre-requisites in education because they have degrees in another field. The journey may have been tedious and long, but the teachers were regarded for their hard work on Saturday.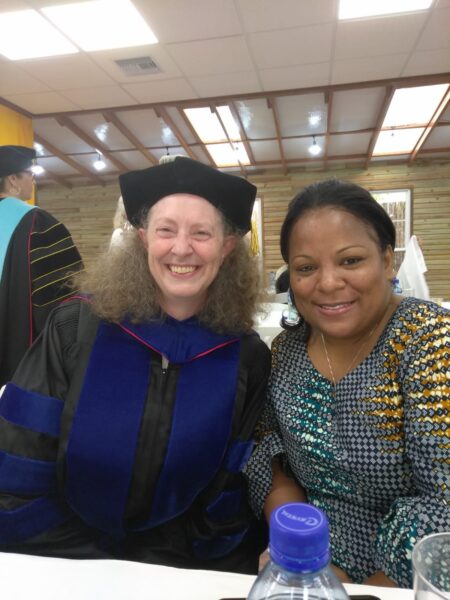 The school expects another cohort of ACES to enroll with the university to upgrade their education background and continue providing services to the school and its students. The graduates include Principal Amanda Burgos and teachers Ingri Aguirre, Estephany Pott, Viani Carrillo, and Yareli Tzul.
Located south of San Pedro, ACES has expanded to accommodate more students and improve its facilities. In October 2018, the school inaugurated a new two-story building equipped with a classroom and a conference room on the upper floor, plus two classrooms and a kitchen/cafeteria on the ground level.
For more information on ACES you can contact them at 226-2226.
Follow The San Pedro Sun News on Twitter, become a fan on Facebook. Stay updated via RSS