Honor St. Peter at the 2015 Dia de San Pedro
Thursday, June 25th, 2015
Dia de San Pedro is upon us once more and the San Pedro Town Council (SPTC) has announced dates for the various activities held to celebrate the islands patron saint. The annual week-long event honors St. Peter (San Pedro), the patron saint of Fishermen, Bakers, Bridge builders, Butchers, Harvesters, Cordwainers, Horologists, Locksmiths, Cobblers, Masons, Net makers, The Papacy, and Shipwrights. For years, Dia de San Pedro has combined religion, culture and festive activities to create one of the most anticipated celebrations in the island. Festivities started from Saturday, June 20th with La Bajada at 4AM. But the celebration does not peak until Friday, June 26th after six days of novenas (a devotion ceremony consisting of prayer).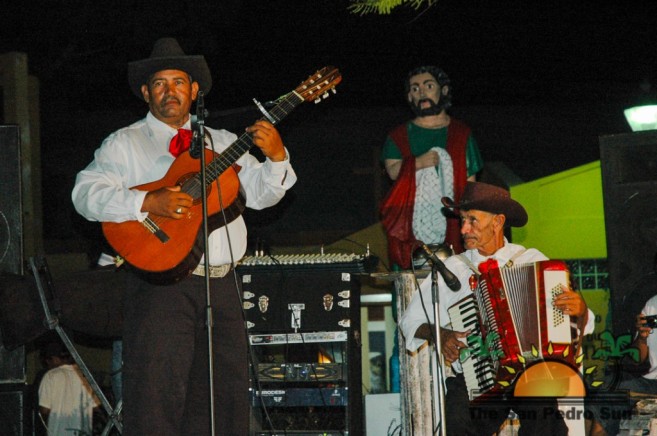 Kicking off the main festivities is the first ever Dia de San Pedro Junior Karaoke Competition. Everyone is invited to come out to the Honorable Louis Sylvester Sporting Complex on Friday, June 26th at 6:30PM to witness San Pedro's rising stars sing the night away. There will also be local dance entertainment and an after party with DJ Mauricio.

Events continue with the official opening ceremonies on Saturday, June 27th, also at the Honorable Louis Sylvester Sporting Complex. The night of culture will start at 7PM and includes performances by Chakanari Dancers, San Pedro Dance Academy, the San Jose Nuevo Palmar Cultural Dance Group and the Benque Youth Marimba Group. After the main event, folks can dance the night away to the musical stylings of Rompe Raja and DJ Mauricio at the After Party.

On Sunday, June 28th, be prepared for an all-day beach party at Boca del Rio Park. Come see fishermen bring in their catch as they participate in the Dia de San Pedro Fishing Rodeo. There will also be the 1st ever Honorable Manuel Heredia Jr. Ceviche Competition. It is guaranteed to be a fun family day with lots to eat and drink and live music.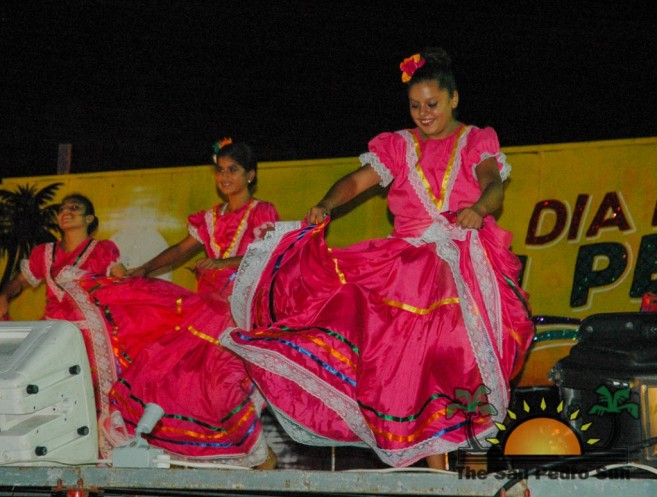 A 6PM, the traditional La Alborado will be held in front of the San Pedro Catholic Church. There will be the serenata (serenade) to St. Peter, as well as cultural and local dance entertainment. Events continue at the Honorable Louis Sylvester Sporting Complex at 7PM at the Dia de San Pedro Adult Karaoke Competition. The event will feature a live mariachi band, fireworks display and an After Party with Rompe Raja.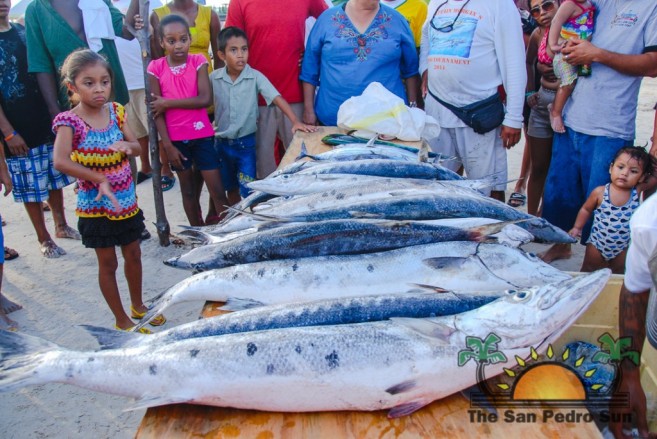 Celebrations to the patron saint culminate on Monday, June 29th with the Misa de Gallo (Fishermen's Mass) at 4AM at the San Pedro Roman Catholic Church. The congregation then moves to the Lion's Den for the Fishermen's Breakfast at 6AM, followed by the blessing of the boats and boat procession at 7AM. Final events include the open air mass at the San Pedro Roman Catholic Church at 6PM and the evening procession at 7PM.
Follow The San Pedro Sun News on Twitter, become a fan on Facebook. Stay updated via RSS