La Bajada and El Alba honors local fishermen's Saint
Wednesday, June 24th, 2015
The San Pedro House of Culture (SPHC) and the San Pedro Roman Catholic Church, under the auspices of the National Institute of Culture and History (NICH), hosted La Bajada del Señor San Pedro and El Alba on Saturday, June 20th. The event marked the opening of the Dia de San Pedro celebrations which honors the patron saint of fishermen, St. Peter. Both La Bajada and El Alba are part of the religious activities held throughout the week long celebrations.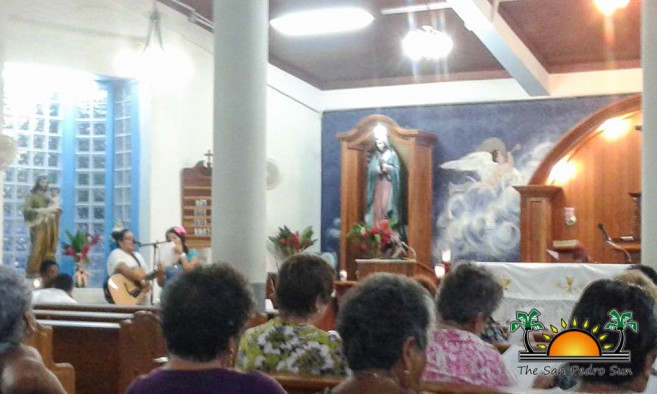 Followers of the Catholic faith converged at the Catholic Church at 4AM for the special opening mass. At La Bajada (the lowering), the statue of St. Peter is brought down from its permanent elevated altar in the church and kicks off the novenas (evening prayers) leading up to Dia de San Pedro. The joyful mass includes the singing of songs of praise to St. Peter. Local artist, Natalie Arceo was among those that serenaded the island's patron saint.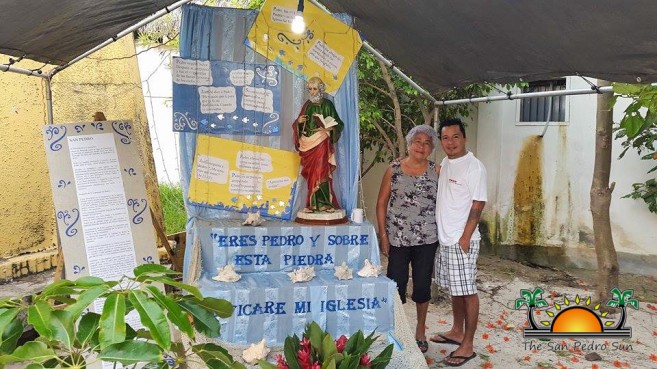 Following the mass at around 6AM, attendees gathered at the church courtyard for El Alba (the first light before sunrise). The event sees a typical fishermen's breakfast being served at the breaking of dawn. It represents the light of hope for the fishermen out at sea. Before everyone is invited to feast, a prayer is offer to St. Peter to protect the island's fishermen from all perils they may face out at sea.
La Bajada and El Alba kicked off the nine consecutive days of novenas from Sunday, June 21st to Monday, June 29th.
Follow The San Pedro Sun News on Twitter, become a fan on Facebook. Stay updated via RSS