SPTC reactivates Clean-up Campaign
Friday, March 31st, 2017
Under the motto, "Small bites- big threats; keep your surroundings clean and mosquito free", the San Pedro Town Council (SPTC) has reactivated their Clean Up Campaign for 2017. The campaign, which promotes proper garbage disposal, was developed to not only alleviate vector-borne diseases, but to also address San Pedro's garbage crisis. On Friday, March 17th, Mayor Daniel Guerrero, along with Town Councilors, and SPTC staff, took to the streets of San Juan and Boca del Rio.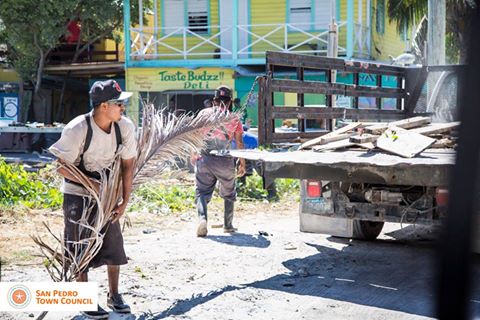 While SPTC trucks and volunteers picked up large piles of garbage, residents were given bags and flyers, which explained how to maintain their surroundings clean. As San Pedro is currently in its dry season, the SPTC is hoping to regulate the spread of vector borne diseases, including Zika, before the rainy season begins in June.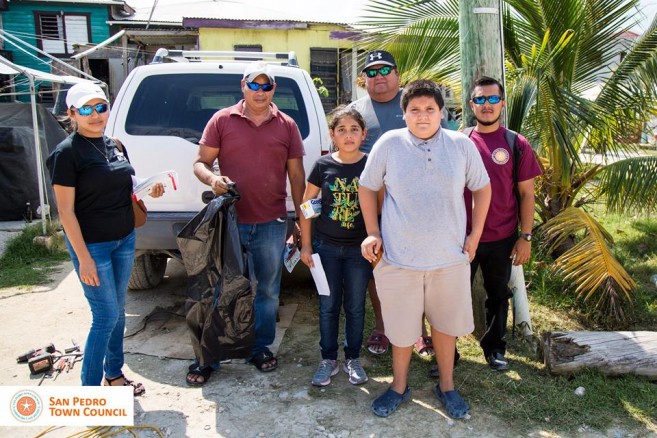 The Zika virus, which is caused by a bite from an infected female Aedes Aegypti mosquito, caused a global epidemic in 2016. With an array of uncomfortable symptoms such as fever and rashes, the Zika virus was also linked to cause birth defects. Belize was the last Central American country to test positive of Zika, confirming over 40 cases and documenting over 600 suspected cases. Since then, the SPTC has been combating the spread by hosting various informative trainings, initiating this campaign, and providing frequent vector disease control spraying.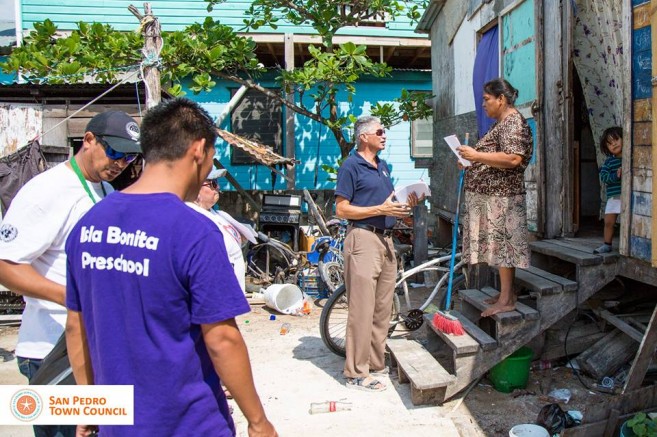 Jorge Aldana, Local Economic Development Officer at the SPTC, states that educating the general public is the main key to eradicate these issues. The public is reminded that mosquitos breed in water, and can lay over 100 eggs at a time. Items that can hold stagnant water are prone to mosquito breeding, thus the SPTC advises the community to properly dispose them. Whether it be picking up a bottle stopper or an aluminum can, community involvement is highly required to make a positive difference in San Pedro Town. The SPTC and the San Pedro Police Department also have granular abate pills at no cost, which are used to kill the mosquitoes in contaminated or mosquito-infected water.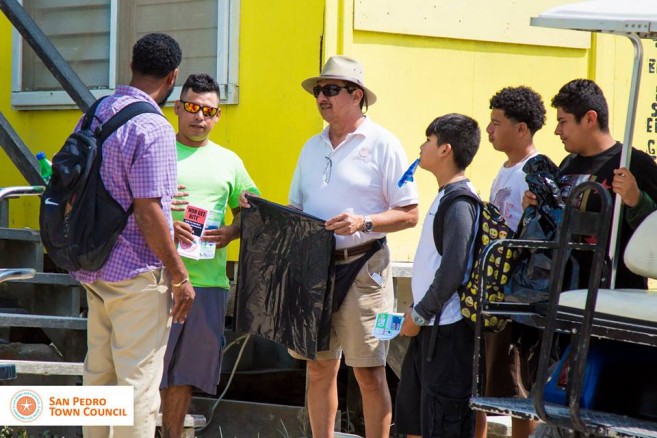 As the campaign ends on Friday, April 7th, residents are encouraged to take out all their yard garbage and to dispose any water catchment containers/items. The SPTC is already seeing successful results, and recommends everyone on the island to continue the initiative on their own.

For more information on the clean-up campaign, or if you wish to become a volunteer, please contact Jorge Aldana at 226-2936 or visit the San Pedro Town Council on Barrier Reef Drive during normal working hours.
Follow The San Pedro Sun News on Twitter, become a fan on Facebook. Stay updated via RSS